New Yorkers have come together to raise thousands of dollars to help a beloved community member pay for mounting medical bills after he was struck by a driver while riding his bike in Brooklyn last week. 
Jacob Priley, 30, remains in critical condition after the collision, which occurred in Park Slope on Sept. 22. According to police, Priley was riding his two-wheeler along Fifth Avenue, when he made "an abrupt left turn" at the intersection of Union Street and collided with a Nissan SUV at around 9:30 p.m. 
The crash sent Priley, who was not wearing a helmet, flying off his Citi Bike, causing him to smash his head onto the pavement. 
Paramedics arrived on the scene shortly after and rushed Priley to nearby Methodist Hospital, where he is still in critical condition with a traumatic brain injury. Police, meanwhile, questioned the 58-year-old Nissan driver, but have made no arrests as of Tuesday morning. The incident remains under investigation by the NYPD's Collision Investigation Squad.
When news of the incident spread on social media, friends and loved ones launched a GoFundMe page to help Priley pay for his pending medical bills – which has since amassed over $84,000 in donations. 
"His family has flown out to New York City to be with him, and he is getting the best possible care we can access for him. We don't yet know what Jacob's prognosis will be, but he is fighting for his life," the fundraising page reads. "Any medical crisis like this entails major expenses for both him and his family, so we are fundraising to ensure that they have the support they need to defray those expenses and also put Jacob on the road to recovery."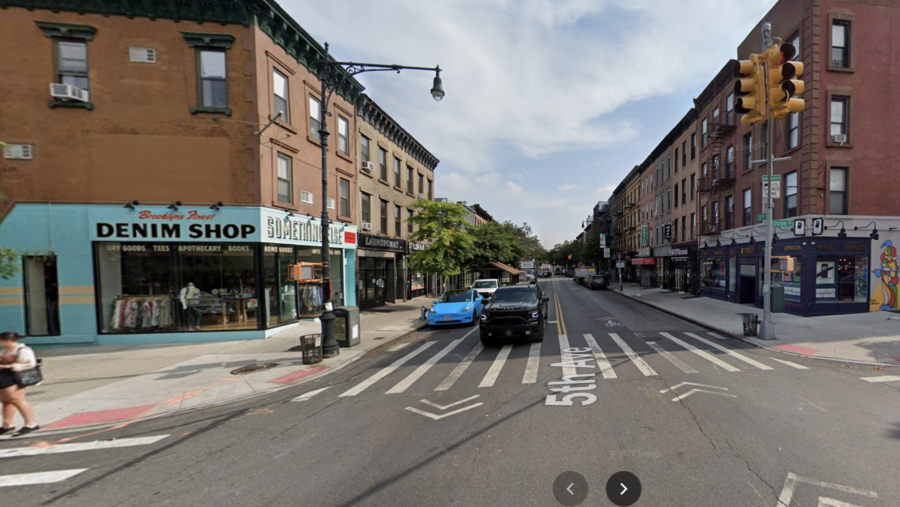 Priley, who works for the high-powered public relations firm BerlinRosen, had been an outspoken advocate for better bicycling infrastructure, including with the advocacy group Transportation Alternatives.  
"Many TA staff have had the privilege of working with Jacob to advance vital street safety legislation," the group said on social media. "We wish Jacob a full recovery. Please consider donating if you are able to."
Priley had previously worked as the chief of staff to State Sen. Brad Hoylman-Sigal, who encouraged community members to aid with the fundraising efforts. 
"Our dear friend and my former Chief of Staff Jacob Priley was critically injured in a bike crash last evening in Park Slope," the pol said Sept. 22 on X, formerly known as Twitter. "A GoFundMe has been created to assist the family during this difficult time. Please consider donating."
The intersection of Union Street and Fifth Avenue, where Priley was struck, is the same street corner where Arcellie Muschamp died on New Year's Eve in 2021, after she pushed a stroller carrying a 1-year-old boy out of the path of an oncoming car — heroically sacrificing herself to save the child. 
Local Council Member Shahana Hanif noted the pair of tragedies at the location and called on the city's Department of Transportation to increase safety in the area. 
5th Ave and Union St in my district is a dangerous intersection where Park Slope nanny Arcellie Muschamp was killed while walking in 2021. @JacobPriley is hospitalized after he was hit by an SUV while cycling on Friday.
How many more crashes until the @NYC_DOT pays attention?

— Shahana Hanif 🦾 (@ShahanaFromBK) September 24, 2023
"I'm working closely with our community and [the DOT] to improve safety," Hanif continued. "We completed a protected bike lane on Ninth Street between Third Avenue and Smith Street. I'm grateful to have the support of our neighbors to ensure these changes get made by the Administration swiftly."
So far this year, 3,702 cyclists have been injured on the streets of the five boroughs, including 22 who have died, according to the data-tracking website CrashMapper.
Anyone looking to donate to the GoFundMe for Priley can do so here.