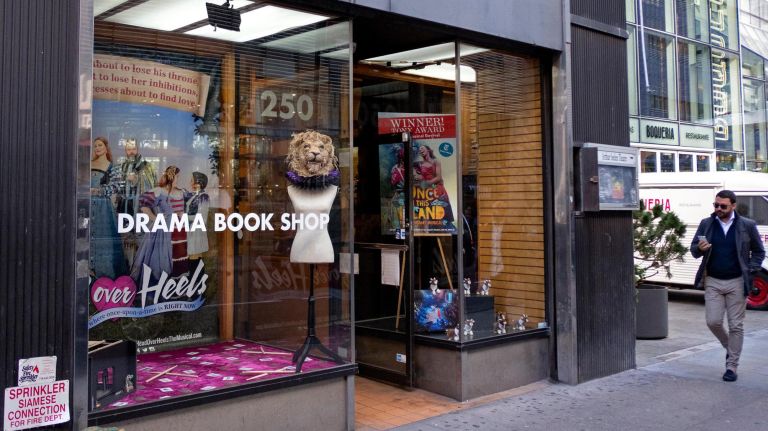 Another New York City original is struggling to stay alive.
Faced with a steep rent hike, the Drama Book Shop is looking for a new home.
Owners Allen Hubby and Rozanne Seelen are having trouble meeting the roughly $18,000 monthly rent and expect to leave the Theater District space at the end of January when their lease ends and the rent increases again, Hubby told amNewYork.
"We don't have any plans to close; we are looking for a new space," he said. "It's kind of hard to duplicate what we have here."
This is an old storyline for the beloved theater-focused store, which has also served as a workspace for playwrights including Lin-Manuel Miranda ("Hamilton"); a rent hike previously forced the shop to move in 2001 from its West 48th Street location to its current space on West 40th Street.
The shop hosts readings and signings, includes space for theater groups, and also serves as a meeting place for members of the theater community.
Fans are rallying behind the bookstore, whose origins are believed to date back to 1917.
"I stopped by this morning and signed everything with my name on it — the books, the scores," Miranda wrote Thursday morning on Twitter. "Go spend money there."
He also encouraged other playwrights, songwriters and lyricists to sign any of their work being sold at the Drama Book Shop.
Supporters have created a GoFundMe Page to raise $20,000 to help the shop pay rent and relocate to a more affordable location with a theater space.
Hubby called all the support "overwhelming and heartwarming."
"We all love the shop too and have tried to make it a place where people want to come," he said.