With COVID-19 in the rearview mirror and summer just around the corner, visitors from around the globe are expected to flock to Little Italy. While tourism is the lifeblood of the Lower Manhattan neighborhood, more people also equals more trash.
With that in mind, New York City Council Member Christopher Marte, whose district includes Little Italy, announced the first-ever street-sweeping initiative in Little Italy in collaboration with the Association of Community Employment Programs (ACE) and the Little Italy Merchants Association (LIMA). 
ACE, which is celebrating its 30th anniversary in June, provides career development and work experience for homeless and formerly incarcerated New Yorkers. 
The non-profit organization employs a team of street sweepers who clean sidewalks and gutters and bag the trash for collection. The team has kept SoHo streets clean for the past ten years and Delancey Street since last year.
Now, thanks to additional funding from Marte, ACE street sweepers are expanding their services to Little Italy, ensuring the route on Mulberry Street between Canal to Houston streets will be clean and free of overflowing trash bins — a move residents hope will also combat the area's rat infestation.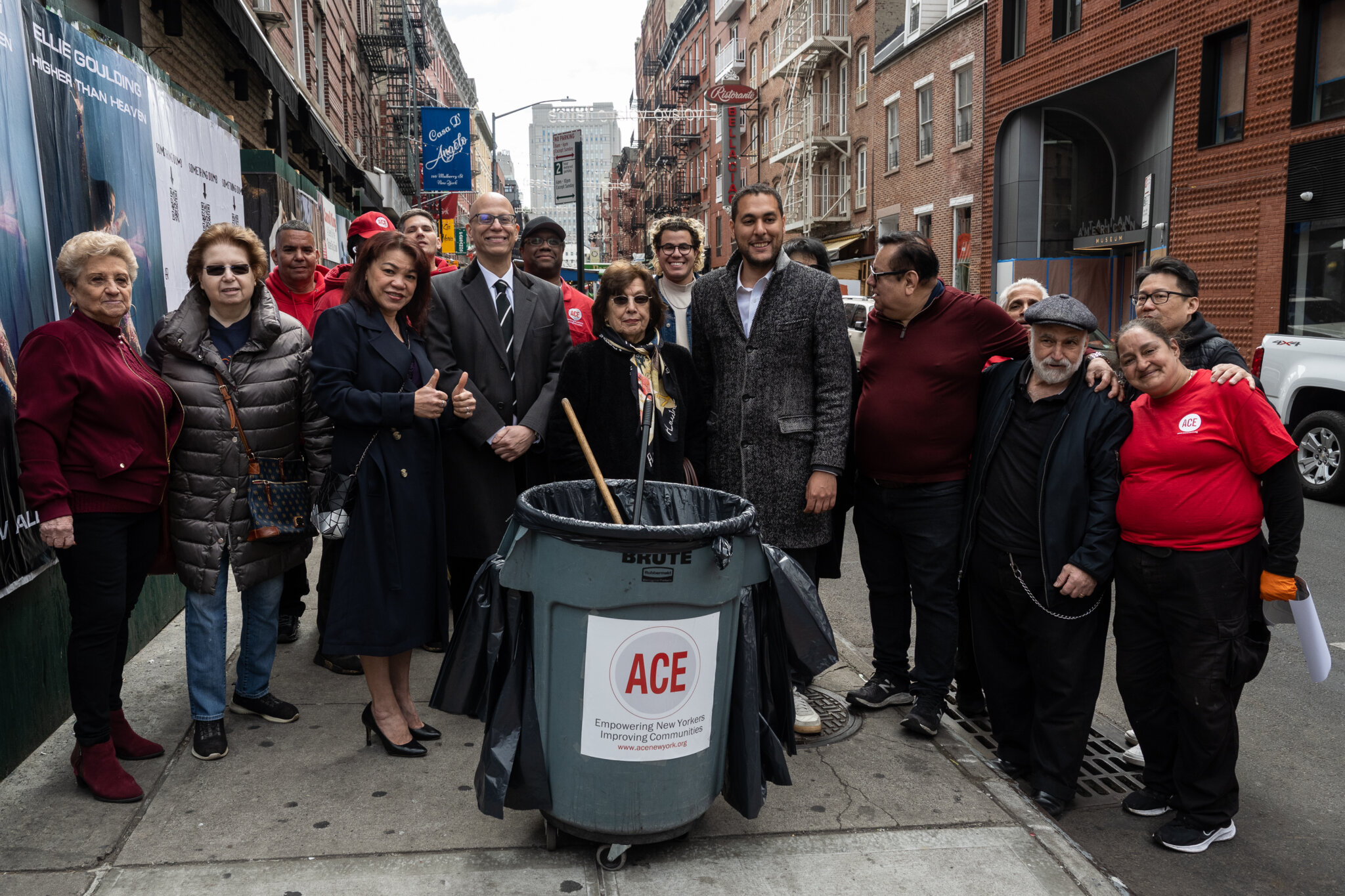 At an April 18 press conference held on the corner of Mulberry and Grand Street, Marte described the collaboration between the government and private organizations as a "win, win, win" solution for the Italian enclave. 
"We're investing in Little Italy," Marte declared. "Many people think that there's no more Italians in this community. But that's dead wrong. So I'm happy to do this initial investment, one of many to clean Little Italy." 
Marte, whose office contributed around $175,000 to ACE last year, lauded the workers' dedication to keeping the streets of Lower Manhattan clean.
"One thing I love about caseworkers is that they really do become your neighbors," Marte said. "You see them regularly. You say hi to them, they always have a smile, and they're always doing the work." 
Marte called the collaboration an investment in the neighborhood.
"This shows that we don't have to rely on a citywide initiative to do this," Marte said. "We don't have to wait until the rat czar puts out a plan to deal with this. We can invest in our own neighborhoods if we just come together and do the work."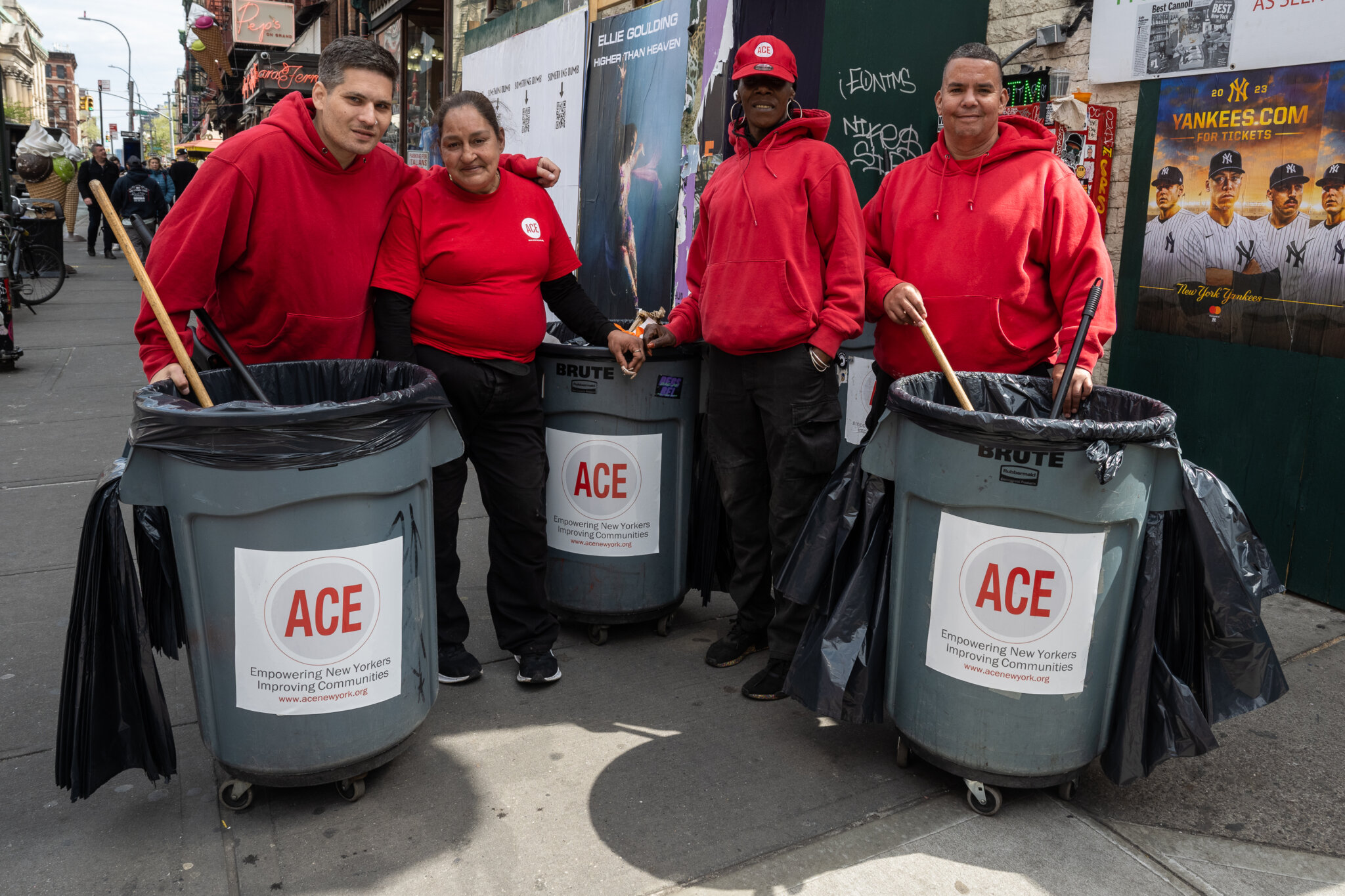 Vivian Catenaccio, vice president of Little Italy's longstanding merchants group, also applauded the ACE workers. 
"This weekend, I witnessed a young lady from ACE. Her name was Virginia," Catenaccio said. "And she was so pleasant and accommodating, sweeping the streets, and I thought that was fantastic."
Catenaccio also criticized the corridor's dilapidated outdoor dining sheds, many stuck in limbo waiting to be cleared from city streets.
"We need the city to take down some of these sheds that are not being used, that are just being filled with garbage," she said. "That's a priority as well."
With the help of the ACE crew, longtime Little Italy residents hope their historical neighborhood will become much cleaner for residents and tourists alike. Some said the trash and rat situation has worsened since the pandemic. 
"There is less people but more trash," Little Italy resident Edward Cuccia said. "And there's a lot of illegal dumping. The mountain of trash we've got to deal with is overwhelming. This the first step,  and we need it because they need the tourists to come back, and they won't come back if it's a trash heap." 
Cuccia also said that the rats were having "dance parties."
"You can't walk into the streets," Cuccia said. "I actually kicked rats walking. It's horrifying."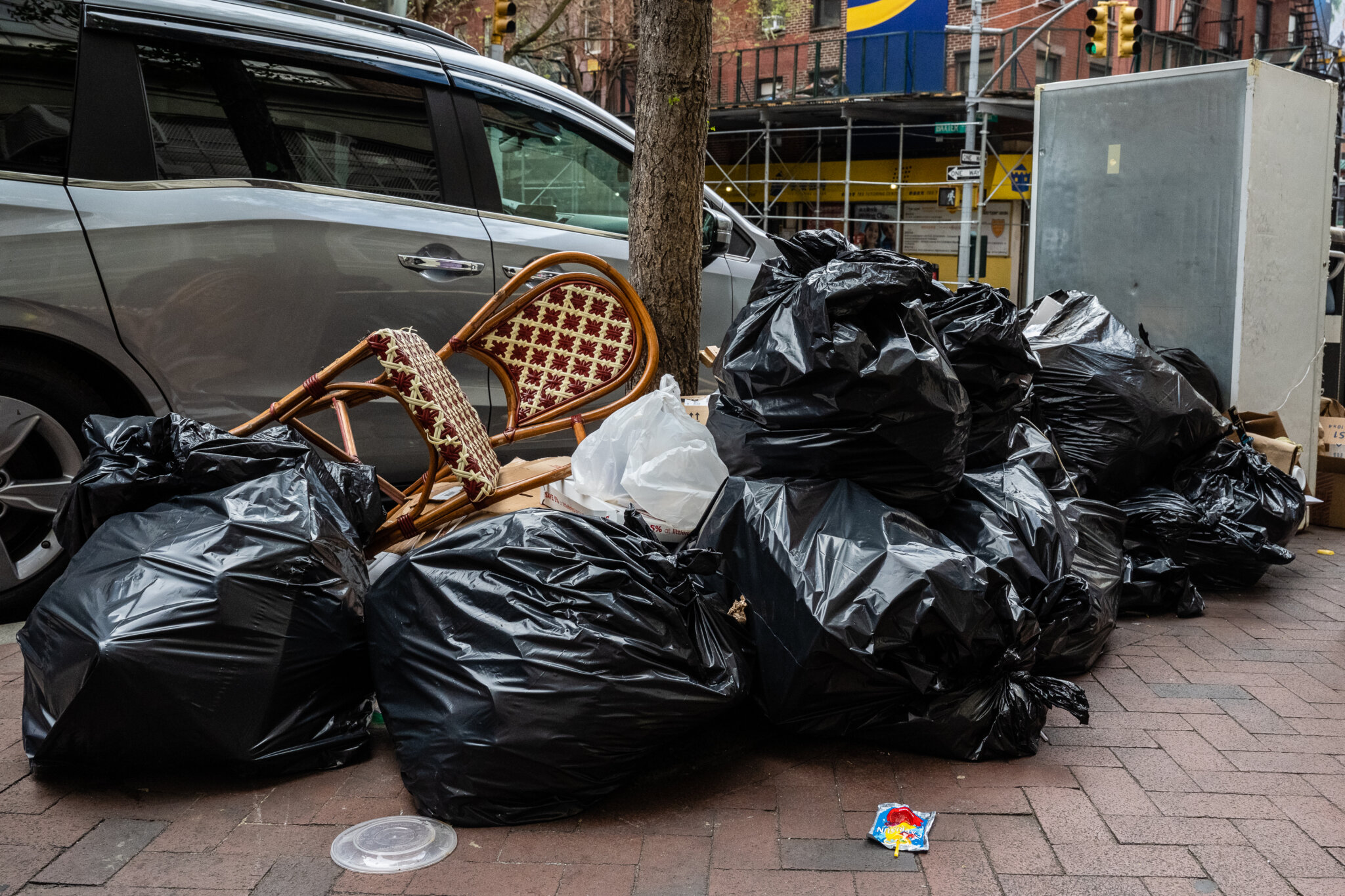 Eighty-six-year-old Lorraine (last name withheld) owns property in Little Italy and was thrilled that ACE was expanding to her neighborhood. Until now, she has taken matters into her own hands, cleaning the sidewalk of her property every day. 
"I love it," Lorraine, who also complained about illegal dumping, said about ACE. "I own property, and I clean it up. My tenants are paying good rent."
ACE crew members Ryan Gullo, Maria Berdecia, Virginia Davis, and Chris Aponte agreed that the program had given them a chance "to rejoin society." 
"ACE gave me the opportunity to get back in society, go back to work, and change my whole life," said Berdecia, adding that she's been with ACE for over four years. 
Davis said working with ACE has given her freedom.
"I came through treatment, and I got a job at ACE, and I've been clean for 29 months," Davis said.