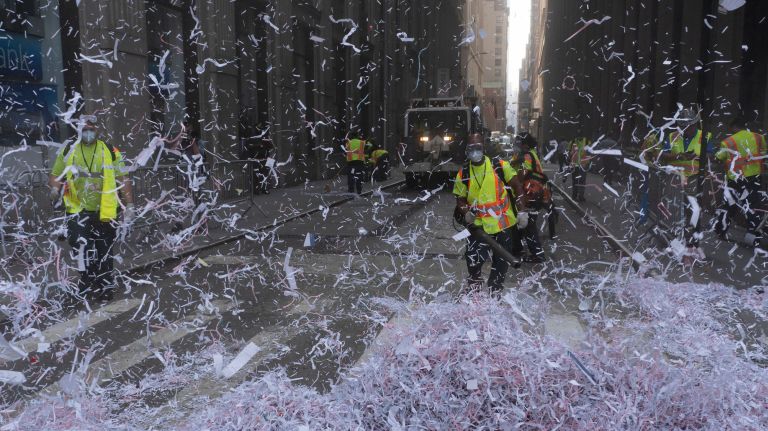 Confetti rained down from buildings along the Canyon of Heroes in lower Manhattan on Wednesday as New York City celebrated the U.S. women's national soccer team's fourth World Cup victory with a ticker-tape parade.
The parade, which began at 9:30 a.m. and ran north on Broadway from the Battery to City Hall, generated tons of debris and garbage as thousands gathered to catch a glimpse of the world soccer champs. Mayor Bill de Blasio also presented the team with keys to the city during a post-parade ceremony at City Hall.
And after the revelry ended, the Department of Sanitation swooped in with the goal of restoring order to the city's streets in just a matter of hours.
It's estimated that a whopping 30 tons of trash and debris was left for sanitation workers to collect after the last ticker tape parade in 2015, which was in celebration of the women's soccer team's third World Cup win.
Here's a look at what it takes to clean up after a ticker-tape parade, by the numbers.