We live in a world of convenience, speed, and access. For many, it is becoming difficult to imagine the times before online shopping, when retailers could only be reached by traveling physically to a brick and mortar store. In this pre-digital age, inventory was limited to what you could see on the shelf or what may be available "in the back" where retailers stored their surplus products. Not only are those days long gone, but online shopping itself has come a long way. 
Today, brands like Capital One have figured out how to make the shopping experience all the better for consumers. Capital One Shopping improves ecommerce by building savings directly into the shopping experience via apps and browser extensions that scour the Internet for deals on your behalf. When you shop online with Capital One Shopping, you can feel good knowing you are receiving the best deal available to save money with next to no effort at all.
Try Capital One Shopping today and start saving!
What is Capital One Shopping?
Capital One Shopping is a suite of shopping services designed to help you save money shopping online. You can use either the free browser extension or the free mobile app (through the Apple Store or Google Play) and enjoy a seamless "set it and forget it" shopping experience that saves you money without you having to do anything but click a button when it pops up.
The days of looking up "coupon codes" or "promo codes" on the checkout page of your online shopping cart are no more. One of the most basic functions of Capital One Shopping's web browser extension or mobile app is to automatically apply coupon codes while you shop online at your favorite online retailers. 
It really is that easy. There are no extra steps, no other websites to visit, and no hoops to jump through. If you're shopping on one of the sites that work with Capital One Shopping, the option to apply codes for potential discounts simply appears!
The process is so easy that Capital One Shopping saved its users more than $160 million last year alone. This impressive amount of savings, paired with more than 10,000 Capital One Shopping reviews by users rating it at 5 stars (on a scale of one to five) means you simply cannot go wrong with this service.
Our review team tends to err on the side of conservative judgment on these things, but the Capital One Shopping browser extension and/or app is the definition of a "no brainer", as it can actually cost you more to shop without it. 
How Does Capital One Shopping Work?
Capital One Shopping is a browser extension that helps you find the best available deals on products from your favorite stores. The extension/add-on is a live, running database of great deals on products from your favorite stores, including Amazon, Sephora and Target — some of the thousands of retailers that this extension scours for deals and the best prices available.
It helps you save money when shopping online by finding coupons and discounts and it can also let you know what is on sale or discounted so that you can take advantage of the best deals available by either purchasing something new at a discount or buying it while it's on sale.
Capital One Shopping is a revolutionary feature for online shoppers that helps consumers find the best available deals on products they are currently shopping for while browsing the internet. The extension also connects you with popular online retailers like Amazon so that you can view their inventory and compare prices in one convenient location before completing a purchase.
How to Add the Capital One Shopping Extension
The Capital One Shopping browser extension is available at your favorite browser's extensions or add-ons marketplace. Download and installation takes seconds and is completely free. The extension is compatible with Google Chrome, Safari, Mozilla Firefox, and Microsoft Edge. 
The process to install and use Capital One Shopping is simple: 
Step 1: download the extension.
The following are download links for the Capital One Shopping browser extension on each supported browser type: 
Alternatively, you can search for the words "Capital One Shopping" on your favorite browser extension/add-on site and it should be easy to find. 
Editor's Note: Always take care when downloading browser extensions. Ensure you are downloading extensions, add-ons, or apps from the official store or marketplace of your chosen web browser. Accept no substitutes and look for "Capital One Shopping" as the app/extension/add-on publisher. Also look for any icons or designations that some extension marketplaces use to indicate the official, trusted status of brand-driven extensions. Other indicators include a large number of users, thousands of star reviews, a large amount of written reviews, and a link to Capital One Shopping under the "developer website" section.
Step 2: install the extension.
Once you have downloaded the Capital One Shopping browser extension, follow the steps to install and activate it. These steps will vary slightly based on your chosen browser, but tend to involve acceptance of terms and granting of the access required for the extension to work.
Step 3: shop away!
Once installed, the extension operates in the background, so there is nothing more for you to do, other than shop as you normally would. The extension will pop up when it has something to contribute, usually in the form of a little drop down window from the top-right of your browser, indicating that there is a deal to be had or promotional codes to test on the site you're currently viewing. 
Capital One Shopping Credits & Features
Capital One's flagship feature is the automatic searching and testing of promo codes and coupon codes on the checkout page of your favorite online retailers. That said, the extension is actually a suite of services all in one.
Here are the various ways you can benefit when you use Capital One Shopping:
Coupon Codes Browser Extension

Pricing History

Price Protection

Rewards
Coupon Codes Browser Extension
The browser extension is a nationwide database of the best available coupon codes, promo codes, and price deals on products of every kind, updated in real time by millions of users. The extension pops up to let you know when it has something to add; a discount or a special deal you wouldn't know about otherwise. 
Pricing History
Since Capital One Shopping is always updating in real time, you have the option to view the history of the price of any given product. This tells you whether you're catching the product at a discount or if what seems like a deal is actually a higher price than normal for such an item. 
Price Protection
You can choose to enable the Capital One Shopping pricing protection feature which monitors your chosen products and items you purchased at select online merchants for price drops. It can then notify you when the price of something you've purchased drops and will even help you get a refund of the price difference. 
Rewards
Who doesn't love getting a little something extra? The Capital One Shopping extension also includes a rewards program where you can earn Capital One shopping rewards through qualifying purchases (which can include bonus shopping rewards on purchases from Capital One Shopping's partners) and can redeem these shopping rewards for gift cards. 
Is Capital One Shopping Legit?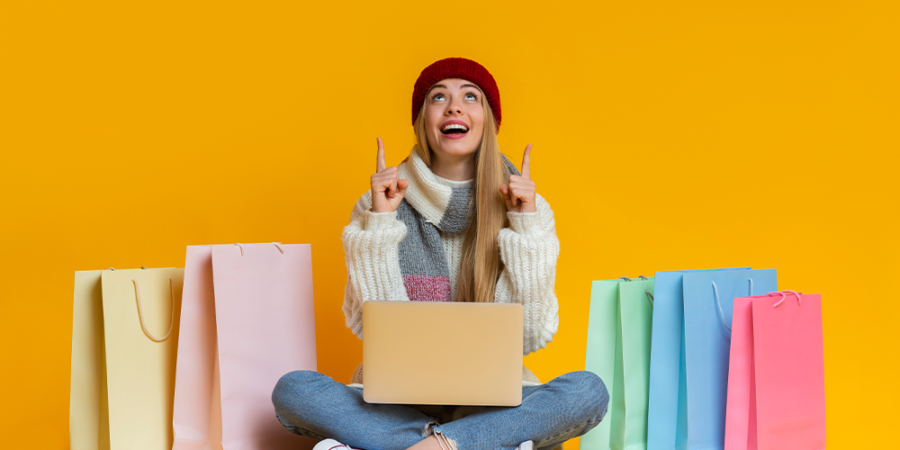 Yes! The Capital One Shopping app and extension are not only legitimate, but are among the easiest ways to save money with the bare minimum of effort. Years ago, one had to place items in a website's cart and then spend extra time looking all over the Internet for coupon codes and better prices before making the purchase. 
Capital One Shopping's extension and app gives users the benefits of comparing prices, viewing pricing history, auto-testing promo codes and earning Capital One Shopping credits. Our review team loved that these benefits are bundled together in one simple, unobtrusive deal-finding extension that only speaks up when there are savings to be had.
Pros of Capital One Shopping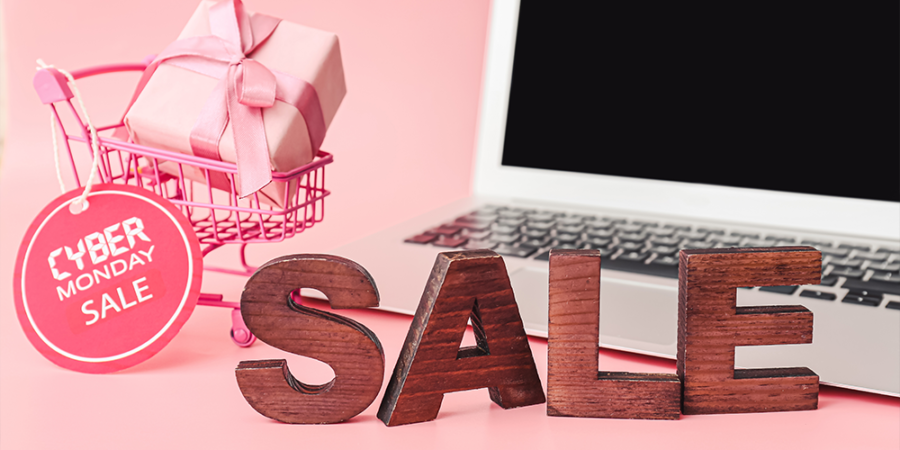 The "pros" of this clever and simple service are many, so for this Capital One Shopping review, our team organized the benefits into the following categories:
Convenient

Customizable

Rewarding
Free to Use
Access to Capital One Shopping is entirely free. There is no cost, there are no fees, and there are no subscriptions, tricks, or prices to pay in any way. You don't even need to be a customer of Capital One or use any of its products in order to benefit from Capital One Shopping. It is available to everyone within the United States.
Convenient
Many products and services have great intentions but, if we're being honest, can sometimes get in the way or be more of a hindrance or pain than they intend to be. One of the less "shiny" benefits of using Capital One Shopping is that it stays out of the way until needed. You'll hear from the extension when savings are available, otherwise it minds its own business and remains quietly vigilant for its next chance to help you save money shopping online. 
Perhaps the epitome of convenience is at the core of Capital One Shopping: the service automatically adds coupon codes at checkout. By "automatically", we mean that the extension drops down a window to notify you how many promo codes are available to test. You then choose whether you want the extension to try them for you or not. 
Upon choosing to let the extension try out potential coupon codes, it displays a little window identifying the codes it thinks might work along with a progress bar indicating how far it is into the process of testing each code. This is an automatic process and you need only wait a few seconds while the extension punches in each code and refreshes your cart to see which codes equate to which savings. 
The final automatic step the extension takes is to display the result for you: the promo code that saves you the most money, which it has already input into the website for you to use.
It doesn't get much more convenient than that!
Customizable
We love that the Capital One Shopping extension will pop up if better prices are available or if there's a special deal to be had while you shop at select merchants. But what we love even more than a good service is a good service that knows that you don't necessarily want to hear about every little thing. 
Toward that end, you can specify exactly which elements of the Capital One Shopping service you want to hear about in the extension's settings: lower prices, special deals, or everything. You can also choose where to be notified, including on product pages, within store search results, during checkout or alongside the shopping cart of your chosen online retailer. 
We also love that although there is a rewards program for Capital One Shopping credits tied to the service, you can choose when to see notifications about it – if at all. This attention to detail is a sincerely appreciated quality of life feature that we wish more services would provide. 
Cons of Capital One Shopping
The main areas of Capital One Shopping "cons" are related to location, privacy, the timing of some categories of shopping rewards, and – to a very limited extent – security. 
In the case of location, our review team's position is that all of the cons expressed are acceptable. In fact, many of these are necessary in order to reap the benefits of the service that the Capital One Shopping extension provides when you shop online. 
Location
In terms of location, big brands are reliant on developing, expanding, and maintaining partnerships with other brands in order to provide a worthwhile service. In this case, Capital One Shopping helps you save money while shopping online through relationships with retailers. Such relationships are cultivated by category, contracts, and – indeed – by location. In this case, Capital One Shopping wants to know your location for two reasons: to implement coupon codes that are country and region specific and to localize savings. 
Think of it this way: Someone viewing Netflix in Canada won't have access to the same shows (or even the same episodes!) as someone viewing Netflix in the United States. The reasons for this are much the same as the reasons for limitations in the services Capital One Shopping can provide: relationships and contracts limited by location. 
Rewards Timing
While rewards, or shopping rewards, can appear in your Capital One Shopping record in a matter of days, some may take 30 to 60 days to show up. Travel rewards in particular seem to take the longest, with some taking up to 90 days for points to be applied to your account. 
Security
The final potential con with regard to the use of Capital One Shopping is the same "con" involved in any form of online shopping: safety and security. This is by no means limited to this brand, so we will only mention it briefly here, as it is likely safe to assume that those reading this article are comfortable with online shopping as a practice.
In terms of cost-benefit analysis, the list of pros above far outweighs these cons, making the Capital One Shopping service a must-have tool for deal-finding and low prices.
FAQ – Frequently Asked Questions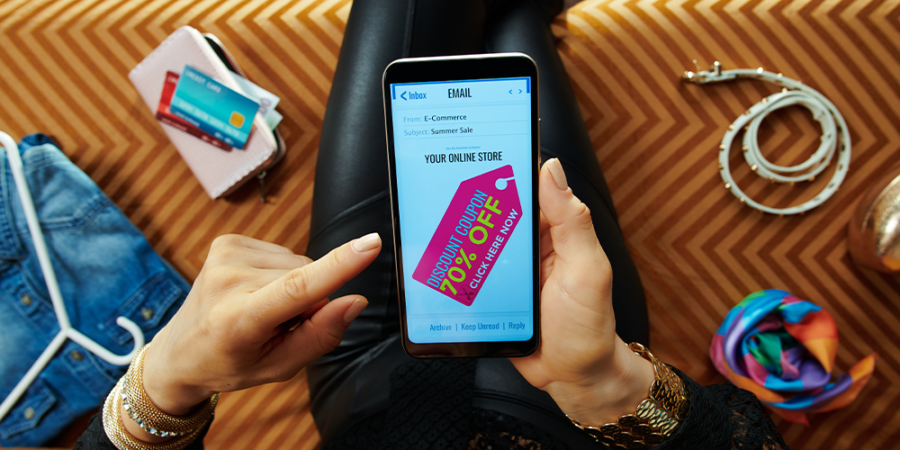 Do you need to be a Capital One customer to use Capital One Shopping?
No, you do not need to be a Capital One customer in order to use the Capital One Shopping service. The service is free no matter how you choose to use it (via browser extension or mobile app). There is no catch and there are no hidden strings attached. The service is available to all and you are welcome to use it however you see fit.
Does Capital One Shopping sell my data?
As stated in the Capital One Privacy Policy updated May 4, 2022, Capital One Shopping does NOT share or sell your information with third parties for the third party's own purposes such as marketing, as described in the Capital One Shopping Privacy Opt Out Notice. This is  logically sound when you consider how Capital One Shopping works. In essence, instead of selling your info elsewhere, the shopping extension is using your data for the purpose of effectively serving up low prices and great deals both for you and for other users of the app/extension. 
The free browser extension monitors the products you search for and consider purchasing so it can simultaneously scour the web for the best prices available. It must have access to this information so it can make these suggestions and present you with options in real time. One of the ways the Capital One Shopping browser extension is able to propose deals in real time is by pooling the resources of all of its users at once. 
An easy example of this is the idea that User A could be searching for umbrellas on a Tuesday at the same time that User B is searching for the same item. Whoever finds the lowest price available between them benefits the other user by adding that information to the extension. This is an oversimplified outline of how the extension works but you get the idea. It's like crowdsourcing for the lowest prices available to ensure everyone gets in on it.
How does Capital One Shopping integrate with Amazon?
Amazon shoppers will rejoice at this news: Capital One Shopping integrates seamlessly with your Amazon shopping experience, such that additional icons and information appear on product pages for your convenience. A variety of "S" icons in rectangles appear near the product description to indicate history, availability, and alternatives.
Price Comparison Shopping
Like to shop around? Capital One Shopping has you covered in the most convenient way, as pricing history is at its most effective on Amazon. If you see an "active" looking S button on the product page, that's an indication that better (lower) pricing is available. This is updated in real time as you view the product page. 
A more subdued and dimmer-looking S button may appear instead and, when rolled over with your mouse, indicates that the product page you're currently viewing has the best price available for this particular product. This takes the guesswork out of the shopping experience entirely. No longer must you save a product page or add it to your cart and then troll through twenty more options to determine if you have the best price available or not.
Another amazing feature of Capital One Shopping's integration with your Amazon shopping experience is the watchlist feature. Similar to the "S" icon discussed above, an "S+" icon appears on any given Amazon product page, offering the user the option to add the product to a "price drop watchlist." Using this button adds the item to your watchlist. This watchlist is kept in the Capital One Shopping extension as a simple list of products that you suspect may change in price. Additions to your personal watchlist are then monitored daily and any time a drop in price occurs, Capital One Shopping will email you to let you know it's time to pull the trigger on that purchase!
Overall, our review team believes the integration between Capital One Shopping and the Amazon shopping experience is seamless and convenient, while providing incredible value to consumers.  
Conclusion 
Capital One Shopping is a strong suite of online shopping services that is a must-have part of any online shopper's arsenal. The browser extension and mobile app each have a multitude of benefits that not only make them pivotal to savvy shoppers, but also make Capital One Shopping a no-brainer addition for anyone seeking to find the best prices and deals available for online shopping orders.