Twelve newcomers, including former Mets David Wright, Jose Reyes, and Bartolo Colon, make their way onto the 2024 Baseball Hall of Fame ballot, which was officially released on Monday. 
The ballot's debutants join forces with 14 existing candidates who accrued the 5% necessary to stay on the ballot for another year.
Needing 75% of the votes from the Baseball Writers' Association of America (BBWAA) go gain enshrinement into the Baseball Hall of Fame in Cooperstown, NY, the results will be revealed on Jan. 23.
Any electees will then be officially inducted into the Hall on July 2.
2024 BBWAA Baseball Hall of Fame ballot
Bobby Abreu
5th year on ballot
Played from 1996-2014 (Astros, Phillies, Yankees, Angels, Dodgers, Mets)
Two-time All-Star, 2004 Silver Slugger, 2005 Gold Glove
One of two players in MLB history (Barry Bonds) wit 1,400 runs scored, 1,400 walks, 1,300 RBI, 400 stolen bases
One of eight players in MLB history with at eight seasons of 100 runs scored, 100 RBI, 100 walks
Jose Bautista
1st year on ballot
Played from 2004-2018 (Orioles, Devil Rays, Royals, Pirates, Blue Jays, Braves, Mets, Phillies)
Six-time All-Star, three-time Silver Slugger
Led MLB in home runs in 2010 and 2011
Carlos Beltran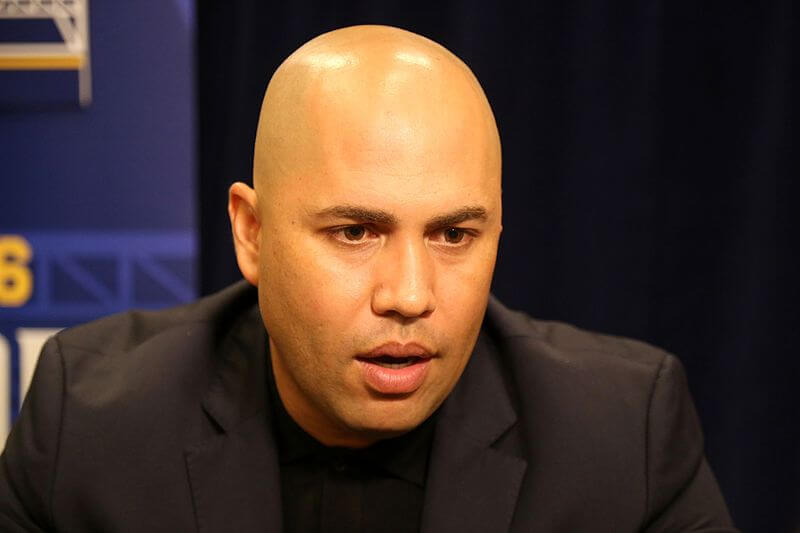 2nd year on ballot
Played from 1998-2017 (Royals, Astros, Mets, Giants, Cardinals, Yankees, Rangers)
Nine-time All-Star, three-time Gold Glove, two-time Silver Slugger, 1999 AL Rookie of the Year
One of four players in MLB history with 1,500 runs scored, 2,700 hits, 400 home runs, 300 steals
Adrian Beltre
1st year on ballot
Played from 1998-2008 (Dodgers, Mariners, Red Sox, Rangers)
Five-time Gold Glove, four-time All-Star, four-time Silver Slugger
Only third baseman in MLB history with 3,000 hits and 450 home runs
Ranks ninth all-time in at-bats, 11th in doubles, 15th in total bases, 15th in extra-base hits, 18th in hits (3,166), 25th in RBI, 31st in home runs (477)
Mark Buehrle
4th year on ballot
Pitched from 2000-2015 (White Sox, Marlins, Blue Jays)
Five-time All-Star (started 2005 ASG), four-time Gold Glove
Recorded AL-record 14 straight 200-plus inning seasons
Pitched one no-hitter, one perfect game
Bartolo Colon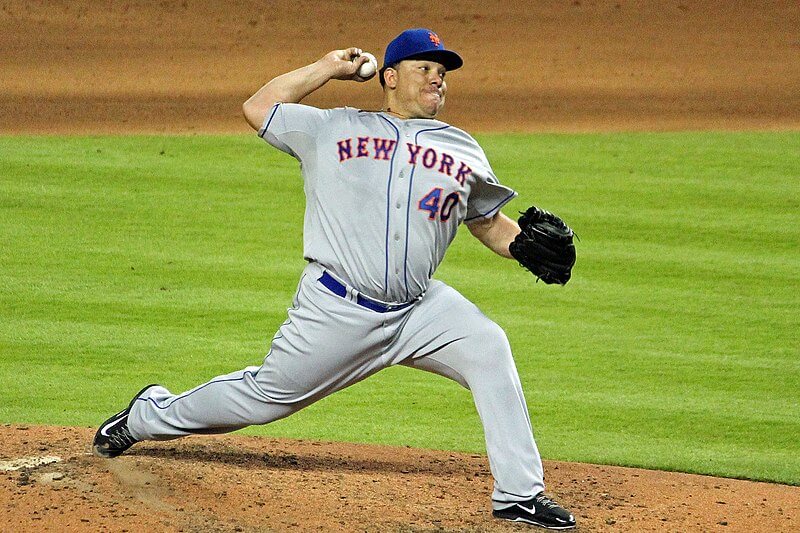 1st year on ballot
Pitched from 1997-2018 (Cleveland, Expos, White Sox, Angels, Red Sox, Yankees, Athletics, Mets, Braves, Twins, Rangers)
2005 AL Cy Young Award winner
Four-time All-Star, two-time 20-game winner
Adrian Gonzalez
1st year on ballot
Played from 2004-2018 (Rangers, Padres, Red Sox, Dodgers, Mets)
Five-time All-Star, four-time Gold Glove, two-time Silver Slugger
Led AL with 213 hits in 2011 and NL with 116 RBI in 2014
Posted 100 RBI in seven seasons
Todd Helton
6th year on ballot
Played from 1997-2013 (Rockies)
Five-time All-Star, three-time Gold Glove, four-time Silver Slugger
Hit .300 or better in 12 seasons including NL-best .372 in 200
One of seven players in MLB history with at least two seasons with 400-plus total bases
Ranks 23rd all-time in OPS, 20th in doubles, 29th in OBP
Matt Holliday
1st year on ballot
Played from 2004-2018 (Rockies, Athletics, Cardinals, Yankees)
Seven-time All-Star, four-time Silver Slugger
Finished 2nd in NL MVP voting in 2007 where he led the league in average (.340), hits (216), doubles (50), RBI (137), and total bases (1,386)
Won 2007 NLCS MVP
Torii Hunter
4th year on ballot
Played from 1997-2015 (Twins, Angels, Tigers)
Nine-time Gold Glove (third-most by a center fielder in MLB history), five-time All-Star, two-time Silver Slugger
Andruw Jones
7th year on ballot
Played from 1996-2012 (Braves, Dodgers, Rangers, White Sox, Yankees)
Five-time All-Star, 10-time Gold Glove (one of six outfielders in MLB history to win at least 10 Gold Gloves)
Led NL with 51 home runs in 2005
Willie Mays, Ken Griffey Jr., Mike Schmidt the only players in MLB history with 10-plus Gold Gloves who have more home runs than Jones' 434
Victor Martinez
1st year on ballot
Played from 2002-2018 (Cleveland, Red Sox, Tigers)
Five-time All-Star, two-time Silver Slugger
Finished second in AL MVP voting in 2014 when he led league with .409 OBP, .974 OPS
Batted .300 or better in eight seasons
One of four catchers in MLB history with at least 2,000 hits, 400 doubles, 200 home runs
Joe Mauer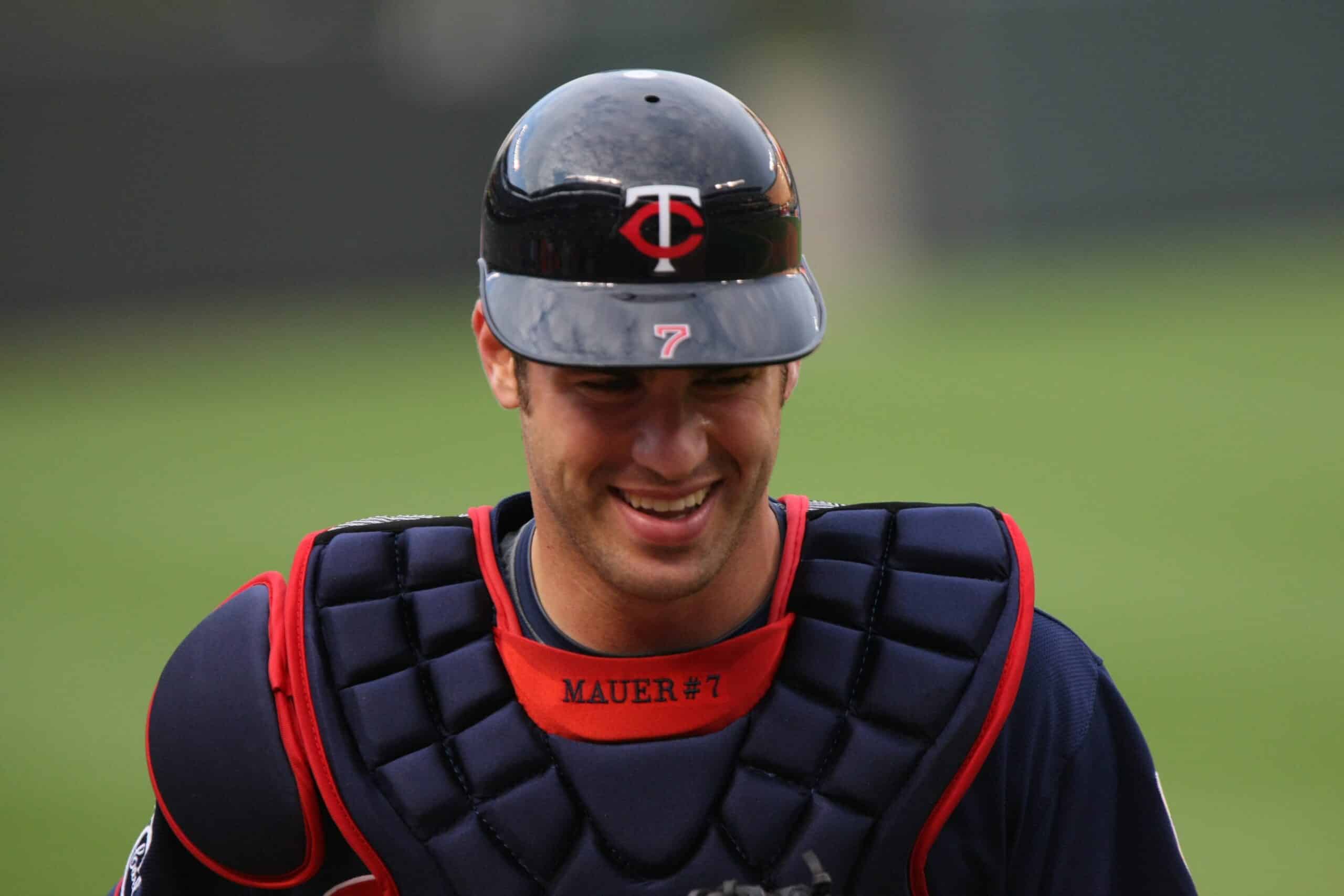 1st year on ballot
Played from 2004-2018 (Twins)
Three AL batting titles (only catcher in MLB history with three batting titles)
2009 AL MVP (.365, 1.031 OPS, 28 HR, 96 RBI)
Six-time All-Star, five-time Silver Slugger, three-time Gold Glove
Only catcher in MLB history with at least 2,000 hits, .300 career average, .380 OBP
Andy Pettitte
6th year on ballot
Pitched from 1995-2013 (Yankees, Astros)
Three-time All-Star, two-time 20-game winner
Holds all-time MLB postseason record with 19 wins, 276.2 innings pitched, 44 games started
2001 ALCS MVP
Five-time World Series winner with Yankees
Brandon Phillips
1st year on ballot
Played from 2002-2008 (Cleveland, Reds, Braves, Angels, Red Sox)
Three-time All-Star, four-time Gold Glove
One of six second basemen in MLB history with 200 home runs, 200 stolen bases
Manny Ramirez
8th year on ballot
Played from 1993-2011 (Cleveland, Red Sox, Dodgers, White Sox, Rays)
12-time All-Star, nine-time Silver Slugger, two-time Hank Aaron Award
Hit .300-plus in 11 seasons, 100-plus RBI in 12 seasons (165 RBI in 1999), 30-plus home runs 12 times, 40-plus home runs five times
Ranks 15th in MLB history with 555 home runs, 18th with 1,122 extra-base hits, 20th with 1,831 RBI
2004 World Series MVP
Jose Reyes
1st year on ballot
Played from 2003-2018 (Mets, Marlins, Blue Jays, Rockies)
Four-time All-Star, 2006 Silver Slugger, 2011 NL batting title
Led NL in triples four times, stolen bases three times
Ranks 33rd in MLB history with 517 stolen bases
Alex Rodriguez
3rd year on ballot
Played from 1994-2016 (Mariners, Rangers, Yankees)
Three-time AL MVP
14-time All-Star, 10-time Silver Slugger, two-time Gold Glove, four-time Hank Aaron Award
Batted .300-plus in nine seasons, recorded 100-plus RBI in 14 seasons, 30-plus home runs 15 times
Ranks fourth all-time with 2,086 RBI, fifth with 696 home runs, seventh with 1,275 extra-base hits, eighth with 2,021 runs scored, 23rd with 3,115 hits
Francisco Rodriguez
2nd year on ballot
Pitched from 2002-2017 (Angels, Mets, Brewers, Orioles, Tigers)
Six-time All-Star, two-time Relief Pitcher of the Year
437 saves ranks fourth in MLB history
One of 11 pitchers ever with 300 saves and 1,100 strikeouts
Jimmy Rollins
3rd year on ballot 
Played from 2000-2016 (Phillies, Dodgers, White Sox)
2007 NL MVP
Three-time All_Star, four-time Gold Glove, 2007 Silver Slugger
Only shortstop in MLB history with 500 doubles, 200 home runs, 400 stolen bases
Gary Sheffield
10th year on ballot (final season)
Played from 1988-2009 (Brewers, Padres, Marlins, Dodgers, Braves, Yankees, Tigers, Mets)
Nine-time All-Star, five-time Silver Slugger
Two 40-plus home-run seasons, eight 100-plus RBI seasons
Ranks 27th in MLB history with 509 home runs
James Shields
1st year on ballot
Pitched from 2006-2018 (Rays, Royals, Padres, White Sox)
2011 All-Star
Last pitcher to record double-digit complete games (11 in 2011)
Chase Utley
1st year on ballot
Played from 2003-2018 (Phillies, Dodgers)
Six-time All-Star, four-time Silver Slugger
Tied MLB record for most home runs in one World Series with five in 2009
Omar Vizquel
7th year on ballot
Played from 1989-2012 (Mariners, Cleveland, Giants, Rangers, White Sox, Blue Jays)
11-time Gold Glove (second-most by a shortstop in MLB history)
Most games ever played at shortstop (2,709)
Ranks first in MLB history with 1,734 double plays turned and a .985 fielding percentage at shortstop.
Ranks 13th in MLB history with 2,968 games played
Billy Wagner
9th year on ballot
Pitched from 1995-2010 (Astros, Phillies, Mets, Red Sox, Braves)
Seven-time All-Star, 1999 Reliever of the Year
422 saves ranks second among left-handed relievers in MLB history
2.31 career ERA, 0.998 career WHIP
David Wright
1st year on ballot
Played from 2004-2018 (Mets)
Seven-time All-Star, two-time Gold Glove, two-time Silver Slugger
Seven seasons of .300-plus average, five seasons of 100-plus RBI
One of only four third basemen in MLB history with at least 350 doubles, 200 home runs, 150 stolen bases (George Brett, Chipper Jones, mike Schmidt)
For more on the Baseball Hall of Fame ballot and MLB news, visit AMNY.com