The New York Giants and the Seattle Seahawks square off in a key Week 4 matchup on Monday Night Football. 
For the G-Men, they come into the home matchup sporting a 1-2 mark after losing on Thursday night to the San Francisco 49ers just over a week ago. Can they get back to .500 against another team that reached the playoffs last season?
We look at which members of the Giants will need to have big games to get them the win on Monday including the exploits of an unsung hero to the offense.
Daniel Jones
Fresh off a new contract in the offseason, 2023 hasn't been kind to Daniel Jones just yet. The former first-round pick may have been coming off a career year but has struggled to start the new season due to poor receiver and offensive line play in front of him. Jones is being pressured more than any other year in his career, and it's a big reason why the Giants have struggled to gain any sort of traction on offense. 
If New York wants to change that, the offensive line needs adjusting. Until that time, Jones will continue to get a majority of the negative press surrounding the 1-2 start, but it may not all be on him. Getting to 2-2 with a win against Seattle would go a long way. 
Darren Waller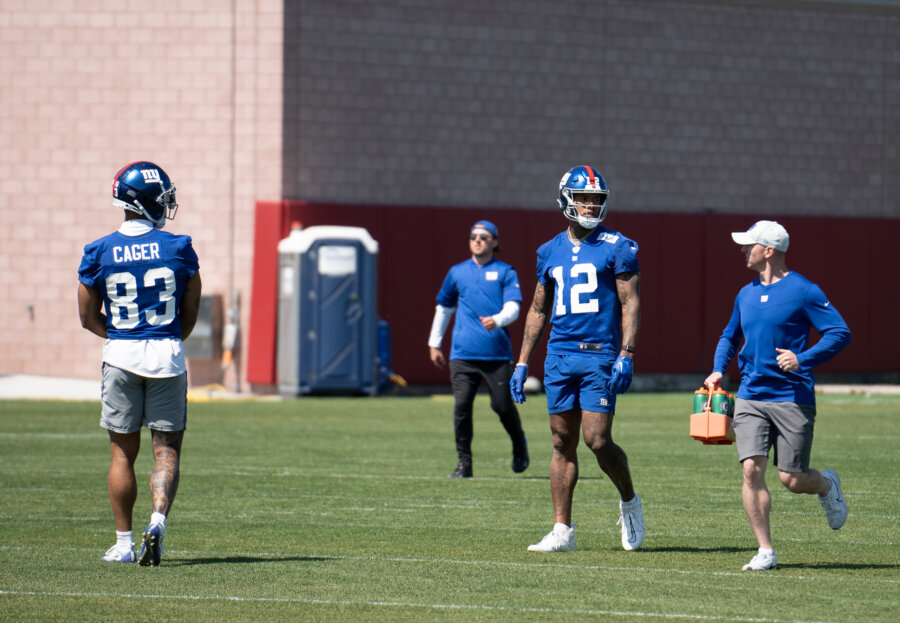 The Darren Waller experiment in New York hasn't worked out just yet. 12 catches for 130 yards is better than top tight ends like Dallas Goedert but as the top receiving option for his team, Waller's lack of major production hurts his team more. If the Giants are going to move the ball on Monday night (regardless if Saquon Barkley plays or not) they need to get some plays through the air that work. 
Getting Waller going early could help in a major way. 
Deonte Banks
If there's a player the Giants can be disappointed in through the first few weeks, I think first-round rookie Deonte Banks has to take the cake. His big frame hasn't stopped teams from targeting him, and his lack of effort on run plays has been noted by several major outlets. He'll improve with time and experience but you cannot teach heart. If Banks isn't going to help in the run game, then teams like Seattle and Philadelphia will eat the Giants alive. Banks has to play better in coverage overall but he's a big reason why the team hasn't been very good on the defensive end so far this year. 
Bobby Okereke
The Bobby Okereke move in the offseason was lauded as a big win for the Giants defense. He was a high-rising defender with the ability to cover and move sideline-to-sideline. So far, we haven't seen that sort of thing through three games. It's not that Okereke is bad or playing poorly. His 60 Pro Football Focus grade is considered just above average. 
That being said, for the four-year, 4 year, $40 million deal he signed in the offseason, the move hasn't panned out just yet. If the Giants' defense is going to improve off of last week, Okereke has to be a driving force. 
John Michael Schmitz
New York's offensive line has been in shambles for quite a few years now. Arguably the most important member of the group this week is rookie center John Michael Schmitz. Schmitz didn't play poorly against San Fran, but he's a part of the group that has had issues with guarding from interior pressure. 
While the Seahawks' defense isn't on the same level as the 49ers, they can still get after the quarterback. It'll be up to Schmitz and the guards up front to give Jones time in the pocket to move the ball downfield. If they improve even a little on that mark, it could go a long way. 
For more New York Giants news, turn to AMNY.com