Add some more fuel to the Donovan Mitchell trade rumors fire after this one.
Quinn Snyder dropped a bombshell on the NBA world shortly before Game 2 of the Finals on Sunday when he decided to step down from his position as Utah Jazz head coach after eight seasons.
While the split was Snyder's decision — ESPN's Adrian Wojnarowski reporting that he "simply decided that it's time to step away" — it was reported that Mitchell was left "unsettled, unnerved, and wondering what it means for the franchise's future.
Andy Larsen of The Salt Lake Tribune added that Mitchell "wants to have a significant say" in who the team's next head coach is.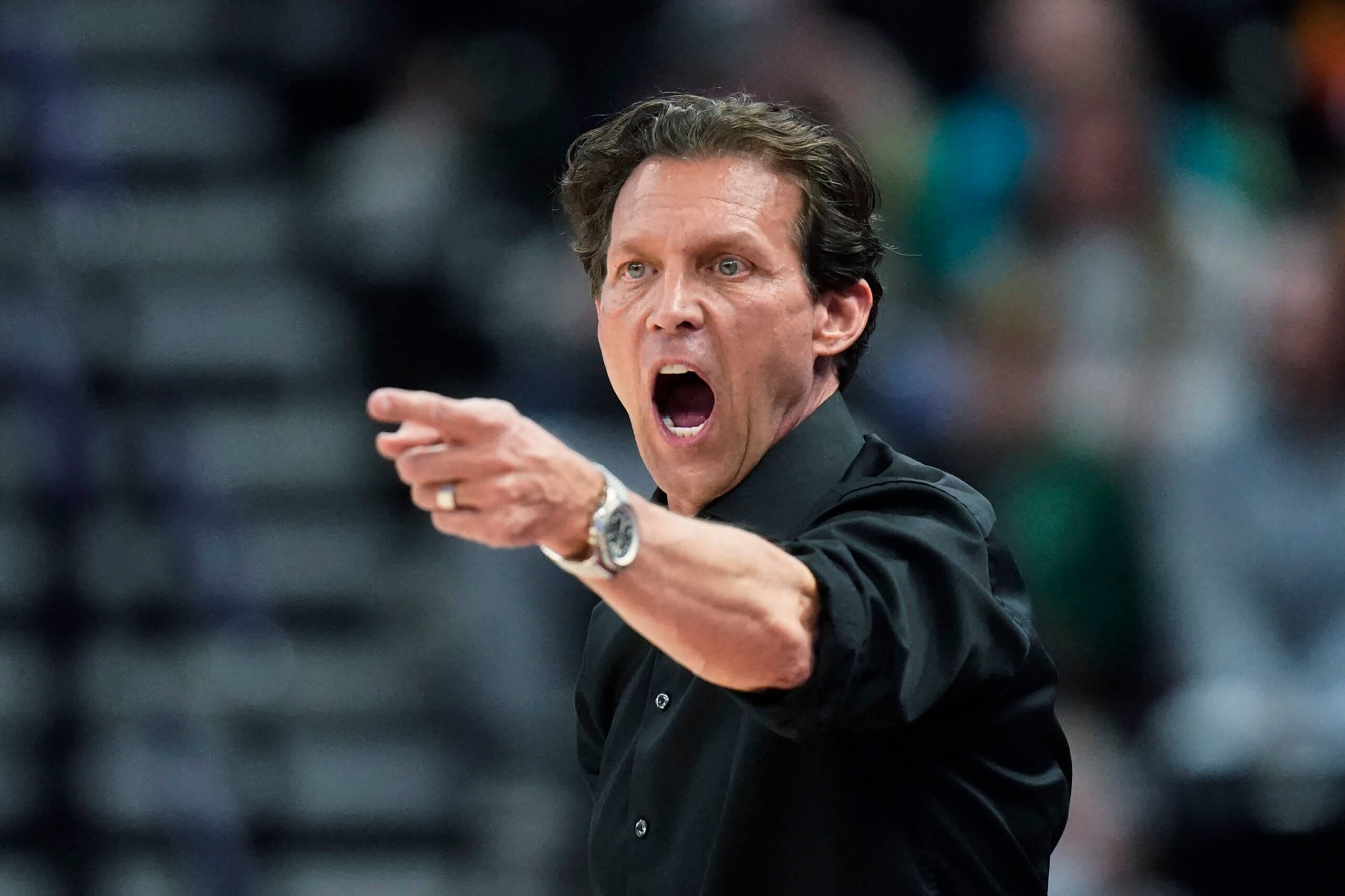 It remains to be seen if that would be the case, as the Jazz are commencing their head-coaching search immediately. However, if the team is loyal to the three-time All-Star and wants to keep him appeased in Utah, they might consider doing so.
Mitchell has three years and over $93 million on his current contract and a $37 million player option for the 2025-26 campaign.
But trade rumors have constantly followed Mitchell for years now, most recently this season when All-Star center Rudy Gobert presented an ultimatum for the Jazz: either they trade him or Mitchell. 
The 25-year-old has often said the right things, though he did admit last month after Utah's first-round playoff exit that his "mindset is to win," when asked if he wanted to be traded.
"Right now, I'm not really looking at that," he admitted (h/t SI). "I just want to win. This hurts, and like I said, I'll think about it in a week. Right now I'm not really thinking about any of that, to be completely honest with you."
Should Jazz management opt not to let the star guard in on choosing the team's next head coach, the Mitchell trade rumors will be placed into hyperdrive — and the New York Knicks appear to be ready to snap him up.
Fox Sports' Rick Bucher reported last month that Mitchell was "a first-round exit from… being in New York."
Joining the Knicks would provide a reunion on multiple levels. Not only is team president Leon Rose his former agent, but his dad is an executive for the New York Mets, and he's a native of the area.
This offseason alone has already seen him attend Mets games at Citi Field and New York Rangers playoff games at Madison Square Garden.
For more Knicks coverage like this Donovan Mitchell trade rumors piece, visit AMNY.com