Zach Wilson's time as a starting quarterback for the New York Jets is over. 
New York is benching Wilson for Week 12's contest against the Miami Dolphins on Friday night. Backup quarterback Tim Boyle will get the start. Tom Pelissero of NFL Network was the first to report the immediate quarterback change.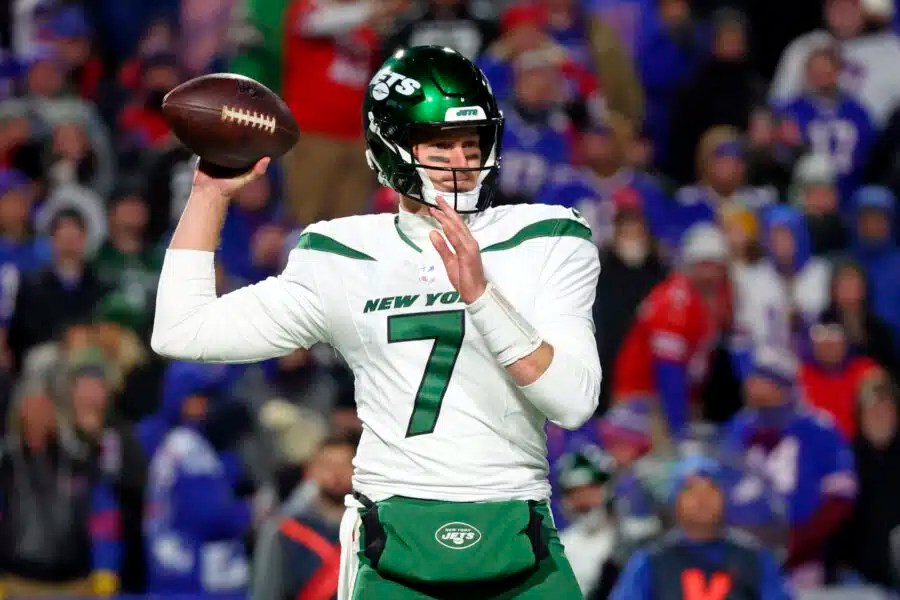 Wilson was expected to be the backup all season for Gang Green while learning behind Aaron Rodgers at quarterback. The unfortunate circumstances under Rodgers' Achilles injury led Wilson to be thrust back into the starting role for a team with playoff expectations. 
That didn't happen. New York's offense struggled with Wilson at the helm in almost every category. They have the lowest third-down success percentage in NFL history at just 22% and have not scored over 14 points in the last month of action. The Jets have lost three games in a row and are closer to a top-five overall pick in the NFL Draft than a playoff spot at this moment. 
For his part, Wilson was a major problem for the Jets offense even with severe injuries along the offensive line and skill positions. In 10 games the former second-overall pick has completed under 60% of his passes six touchdowns, and seven interceptions. 
With Boyle now expected to start, New York, 4-6 will try to get back to their winning ways against the team leading the AFC East at the moment in Miami. Boyle completed 50% of his passes in relief of Wilson in Sunday evening's 32-6 loss to the Buffalo Bills while also throwing an interception. 
He is 0-3 as a starting quarterback while throwing three touchdowns and nine interceptions through five seasons. 
While this move won't exactly solve all their problems on the offensive end, it's the latest attempt to find a solution at the quarterback position following Rodgers' injury. 
Only time will tell if it's the right move. 
For more New York Jets news, turn to AMNY.com