Just because the New York Jets missed out on an All-Pro wide receiver at the trade deadline doesn't mean they'll stop trying at the end of the 2023 season.
Hours before the team takes the field to try and save their season in Buffalo, Adam Schefter of ESPN announced that Gang Green is expected to try and trade for All-Pro wide receiver Davante Adams following the end of the season. Schefter explained that while New York was rebuked "quickly" at the trade deadline for Adams' services, the Jets are expected to make another push when the time is right.
Adams, 31, is a six-time Pro Bowl wide receiver who has tallied 57 catches, 659 yards, and three touchdowns. While those would average slightly less than his recent three-year stretch, the former Packer has shown consistently why he is among the best at his position in football. 
That former Packer connection is why the Jets could be driven to get a deal done eventually. 
Despite Aaron Rodgers being lost for a long stretch of the 2023 season, the four-time NFL MVP has made it clear that he would return to the field in 2024 with a young and talented Jets squad. Pairing Rodgers with the top receiver he has thrown to over his career makes a lot of sense.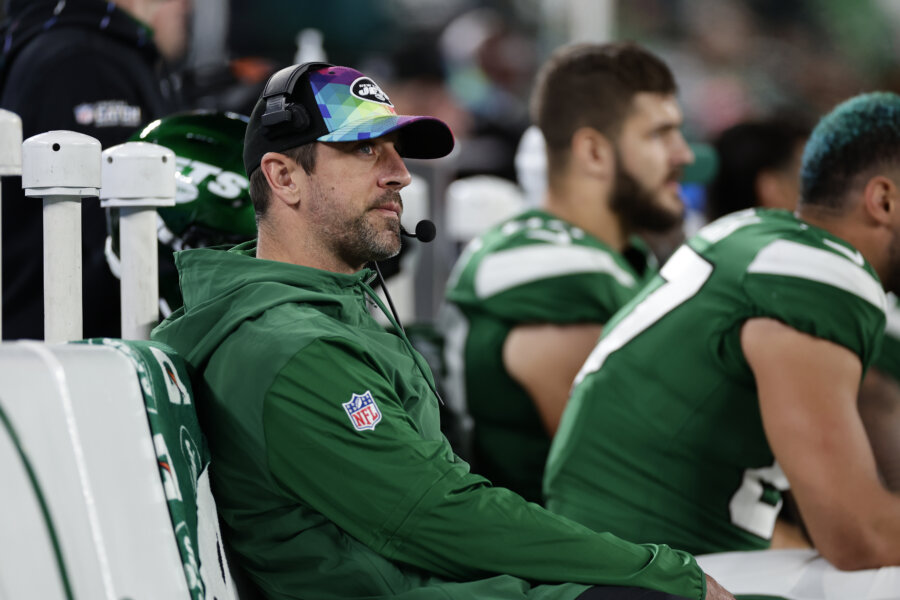 Different issues need to be resolved though should an offseason deal be made, though. 
Adams has three more years left on his contract with the Raiders and carries a cap hit of over $25 million in 2024. While there is a potential out on his deal in 2025, should Las Vegas part ways with the future Hall-of-Famer, he would carry a dead-cap hit of over $40 million – not quite easy to simply let a player walk. 
Las Vegas is also on a two-game winning streak against the state of New York with interim head coach Antonio Pierce turning around the organization in a major way. So long as the Raiders stay in the thick of the AFC playoff race with Pierce and rookie quarterback Aidan O'Connell, the harder it will be to move on from a player like Adams in the offseason.
No matter what happens to conclude the 2023 season, the Jets are going to be active in trying to find a top receiver to pair with Garrett Wilson. They'll have each of their first-round picks over the next few years, and plenty of resources to facilitate a deal. 
They may have been told no already, but it appears the Jets aren't giving up on pairing Rodgers with his old counterpart. 
For more New York Jets news, turn to AMNY.com