The New York Jets have made a move at the quarterback position. 
New York agreed to terms with six-year veteran Trevor Siemian to the practice squad as first reported by Adam Schefter. The Jets are coming off a 15-10 loss to the New England Patriots last Sunday. Siemian, 31, is 13-17 in 30 starts to his NFL career. He has lost the last eight starts of his career. 
Siemian was a part of the Denver Bronco's Super Bowl 50 roster while backing up Peyton Manning. In his first season as the lone starter for Denver, the former seventh-round pick went 8-6 as a starter while the Broncos missed the postseason. 
In 35 games played, Siemian has totaled 42 touchdowns and 28 interceptions. He was with the Jets in 2019 and started one game, but threw just three passes before exiting with an injury. 
New York does not expect Siemien to start immediately for the organization at this time and continues to prepare for their Week 4 matchup against Kansas City with Zach Wilson as their starting quarterback. This is the first move at the quarterback position that the Jets have made to this point.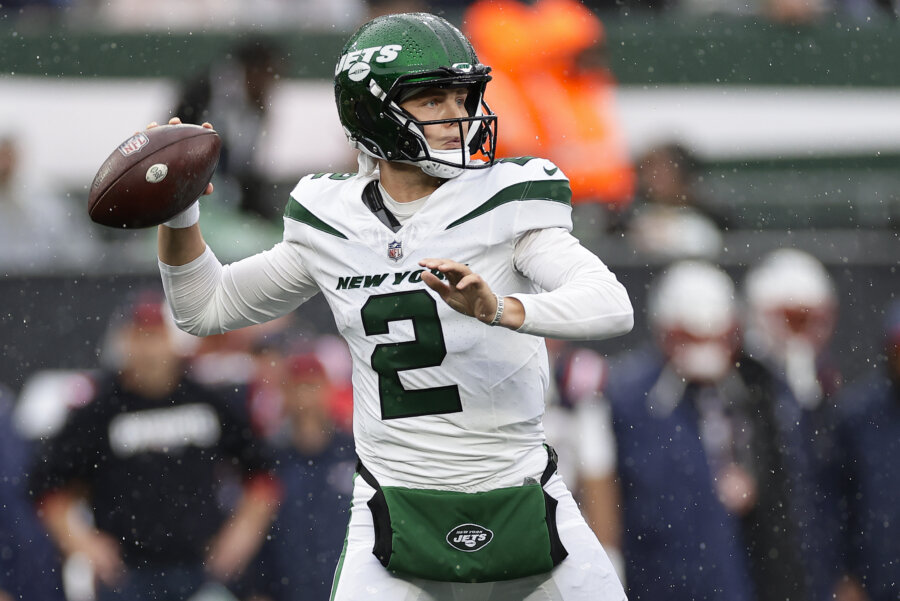 Jets vs. Chiefs Week 4 odds
Spread: Chiefs -9.5
Over/Under: 42.5
Chiefs Moneyline: -500
Jets Moneyline: +380
Odds courtesy of DraftKings. For more, click here.
For more New York Jets news, turn to AMNY.com