Can the New York Jets fix their offense in time to stun an already desperate Buffalo Bills organization?
Both the Jets and Bills enter their Week 11 contest desperate for wins and a pulse on the remainder of their season. New York's touchdown drought has reached embarrassing status while the Bills have just shaken up their entire coaching staff.
At 5-5, the Bills need a win to stay alive in the AFC Playoffs. At 4-5, the Jets need a win to stay relevant and show Aaron Rodgers that his goal to return in 2023 was not in vain. 
Two teams desperate for a win while facing each other for a second time this season? The AFC East is about to get pretty frisky. We break down the matchup here:
New York Jets vs. Buffalo Bills
Where: Highmark Stadium
When: Sunday, November 19th, 2023
Kickoff Time: 4:25 pm – ET
How to watch: CBS
Line: Bills -7.0
Keys to the Game
Score a touchdown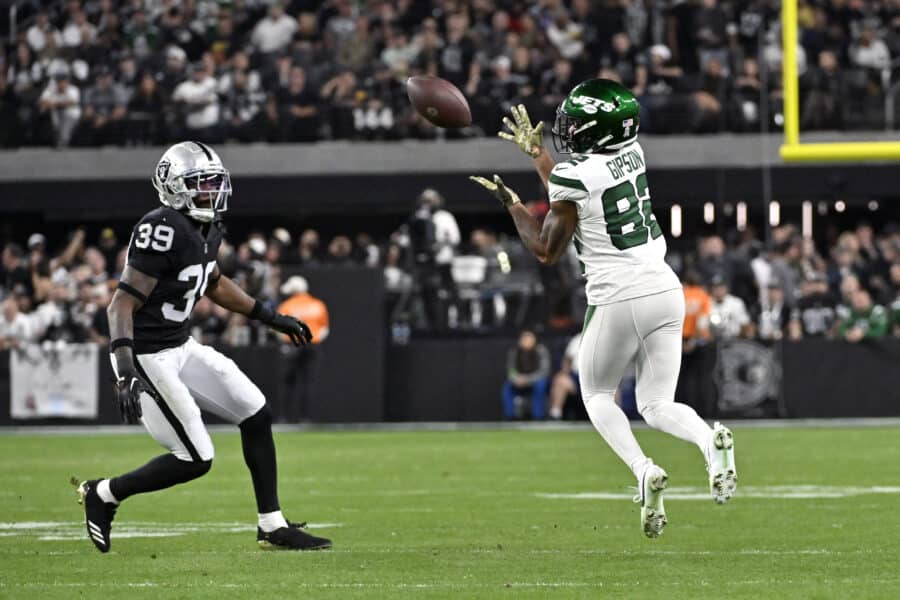 We've gotten to a really sad point in New York's season where the offense hasn't scored a touchdown in 11 straight quarters. You would think that would be hard to do in the modern NFL era where passing and offense in general are preferred, but here we are. 
New York hasn't scored an offensive touchdown in which a drive started from their side of the field since the win in Denver in the first week of October. They haven't had a multi-play drive go in for a touchdown since their Week 4 contest against the Kansas City Chiefs.
Week 4. 
We're in Week 11. 
It's unacceptable to watch an offense this bad every week so we have to change our expectations. On Sunday, this offense just needs to find a way to get into the end zone. Simple as that. 
Stop the Run
Buffalo has fired their offensive coordinator and the offensive shuffle could lead to the Bills looking to run the ball more effectively on Sunday. That's something the Jets haven't exactly been able to stop. 
New York gave up over 200 yards on the ground to the Giants, and over 100 yards to Josh Jacobs last week against the Raiders. While their numbers can be skewed due to the lack of leads the defense is playing with, the unit ranks 31st in yards allowed. Simply put – teams feel they can run the ball on this vaunted defense. 
Josh Allen is always a concern to watch for with his duel-threat capabilities, but the Jets need to make stopping the run their top priority on Sunday from a defensive mindset. 
Play Smart
Are these the three most boring keys to a game you've ever seen? Yes? Good. 
New York's offense is playing mindless football with dumb penalties and poor execution. In the last five games, the Jets have been called for over eight penalties in four of them. It's unacceptable to have big plays consistently called back because of a holding penalty away from the play, or simply not being lined up correctly. 
Things need to change for this New York offense and the simplest way to do so is to play smart and not recklessly try and overproduce because that's where other mistakes come in. 
X-Factor – Zach Wilson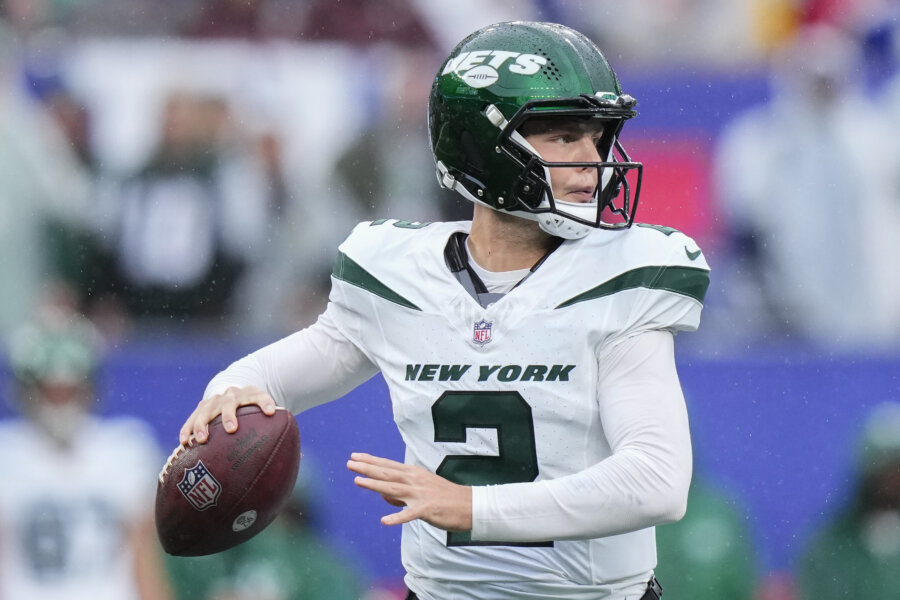 The Jets have made sweeping changes to their offensive personnel this week. It seems they are willing to shake things up to end their touchdown-less drought. That means the true X-Factor for Sunday will be the quarterback. Based on his first two seasons, Zach Wilson has improved as a passer. Those improvements mean nothing so long as the offense continues to struggle to score, and they can't push the ball downfield. 
In short, for the remainder of the season, outside of some key matchups, the biggest player to watch in every game has to be Wilson at quarterback. If the struggles continue for this group, there's a very likely chance we could be seeing Trevor Siemian or Tim Boyle get some time on the field. 
At 4-5, New York needs wins. Wins usually come when your quarterback is playing well. It's time for Wilson to put all his improvements together and get his team a much-needed W. 
For more New York Jets news, turn to AMNY.com