Training camp begins in just under two weeks for the New York Giants but they may not have 100% attendance during that time. 
Pro-Bowl running back Saquon Barkley and the team are said to be "in a stalemate" as the two sides work to find a long-term deal that keeps the former second-overall pick happy and in New York for the long term according to a report from Diana Russini of ESPN. 
Russini later stated that Barkley feels that the "franchise tag is undesirable" and could lead to the star running back sitting out of games to start the 2023 season. Barkley has recently looked for close to $14 million per year on a new deal while the Giants have pulled their original offer that was close to that original asking price. 
Last season, Barkley ran for over 1,300 yards and 10 touchdowns while leading the Giants to their first playoff berth since the 2016 season. He also added 57 receptions on the season while being one of New York's most consistent offensive weapons. In his first five seasons with Big Blue, the Penn State product has tallied over 4,000 rushing yards and 1,800 receiving yards. He was the offensive Rookie of the Year in 2018 and has been to the Pro Bowl twice while dealing with a rash of injuries over the last few seasons. 
Should Barkley threaten to sit out games, he would not be the first runner to do so over the last decade. Since the market devaluation of the running back position, other pro-bowl players like LeVeon Bell, Ezekiel Elliott, and others have had contract disputes that resulted in either missed games or a long-term deal being struck.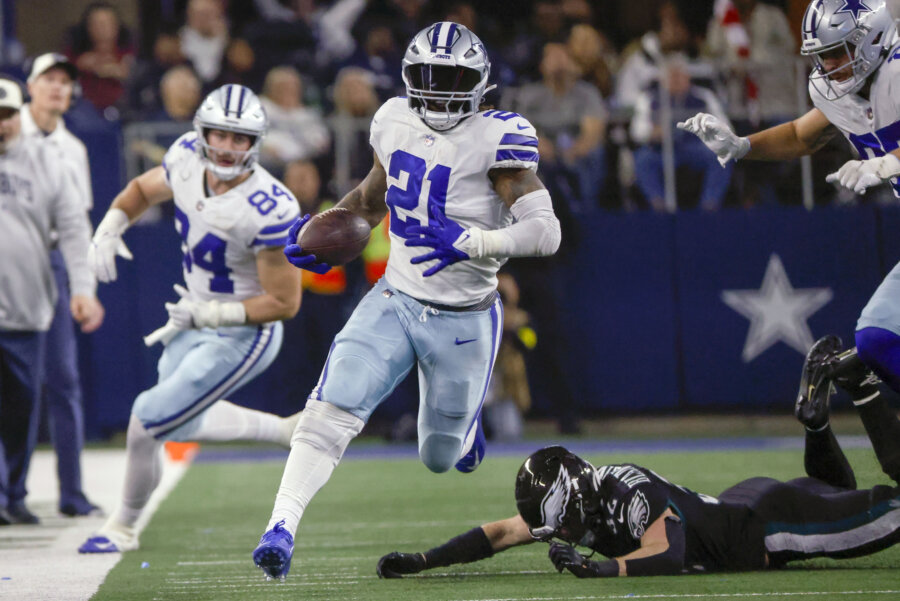 The deadline for Barkley and the Giants to come to a long-term extension to circumvent the franchise tag is Monday at 4 pm. New York opens up training camp on July 26th. 
For more New York Giants news, turn to AMNY.com