Amtrak service between New York City and Albany is expected to be restored starting Thursday, after days of closures amid structural uncertainties at a Hell's Kitchen parking garage.
Service is set to resume on one track starting Thursday morning, an Amtrak spokesperson confirmed, while full service will be restored on both tracks by Saturday. Construction crews working to shore up the garage and the train tracks below it expect to complete enough repairs by then for the resumption of service, according to a spokesperson for the city's Department of Buildings (DOB).
"We have been assured by the NYC Department of Buildings, and other city and state agencies that we are collaborating with, that upon the garage work completion, it will be safe again for train travel," read a statement released by Amtrak Wednesday afternoon.
Amtrak service has been suspended between Penn Station and Albany since Sunday, when engineers discovered serious structural defects in steel girders holding up the Icon underground parking garage at 51st Street and 10th Avenue, right above Amtrak's underground tracks and below a 38-story apartment building called the Hudsonview.
Riders heading to Albany have been encouraged to instead take Metro-North Hudson Line trains from Grand Central to Croton-Harmon, where they can switch to Amtrak trains. Metro-North is honoring tickets purchased with Amtrak.
Amtrak and DOB first became aware of issues at the garage on Friday after an engineer called 911 to report holes in the garage's roadbed. Crews initially did not believe the issues would impact service, but later discovered significant deterioration in the steel beams holding up the tunnel, necessitating a closure.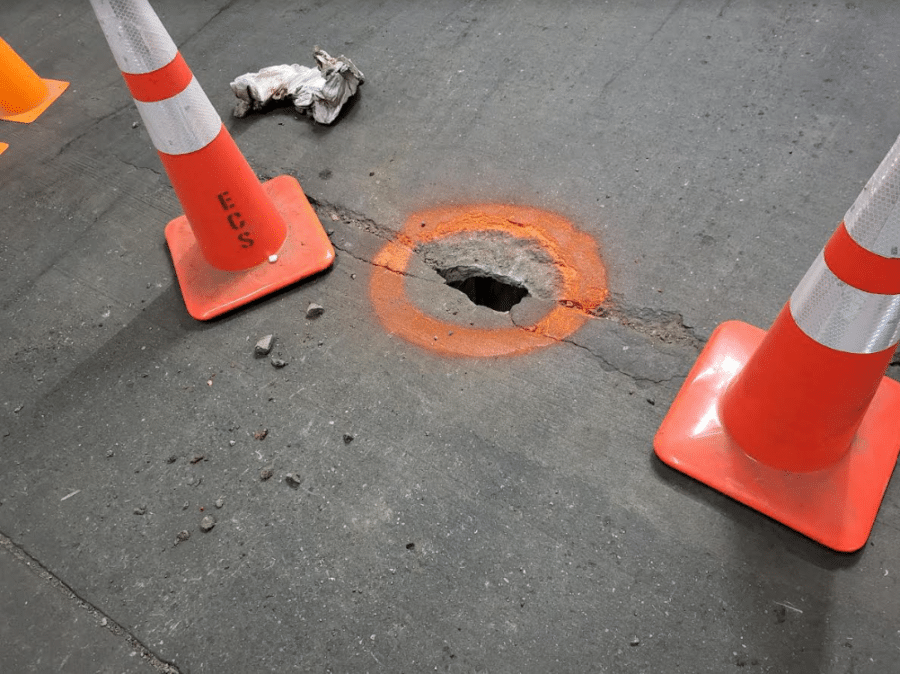 The engineer hired by the landlord did not submit a repair plan to the city for nearly two days, delaying the start of repairs in earnest. Gov. Kathy Hochul called the delay in restoring service "unacceptable."
"Thousands of New Yorkers rely on Amtrak service for their daily commute or long-distance travel," the governor said. "I'm outraged that service between Albany and New York City has been suspended for so long, especially as we approach some of the busiest travel days of the year during the Thanksgiving holiday weekend. While we know it can be difficult to repair aging infrastructure, a delay of this length is unacceptable."
A phone call to the garage Wednesday morning was not immediately returned.
The safety of parking garages, many of them built decades ago and not designed to withstand the weight of modern cars, came to the fore this year when a nearly century-old garage collapsed in the Financial District, killing one worker and injuring five others. The collapsed garage, on Ann Street, had a long history of violations for defective structural concrete.
This story was updated to note full service is expected to be restored on Saturday, not Friday.