Ain't no laws when you're drinking the claws.
Hard seltzer lovers are in for a bubbly treat when Seltzer Land, the first nationally touring hard seltzer festival will crack open at Greenpoint's Brooklyn Expo Center on May 16.
Some of those inaugural NYC pours will come from: White Claw, Corona Hard Seltzer, Bon & Viv, Willie's Superbrew, Crook & Marker, Wild Basin Boozy Sparkling Water, SeekOut Real Hard Seltzer and Itz Spritz to name a few of the over 100 varieties of the light alternative to beer that will be for the tasting. Seltzer Land will also be recruiting plenty of local restaurants to cater plenty of "Insta-worthy" food at the massive day drink on the Brooklyn waterfront as well. 
 

 

View this post on Instagram

 
"Hard seltzers sales have 'spiked' over the past year and they're not slowing down. Across the board one thing is clear: everybody loves hard seltzer," says Cannonball Productions CEO & founder Kate Levenstien. It is her production company that also crafted up the nationwide Bacon and Beer Classic, which continues going strong in 2020.
Seltzer Land will be split between two sessions with a brunch from 12:30 to 3:30 p.m. and an afternoon party from 5 to 8 p.m. — it's nice to also remember that the sun will stay out past 5 p.m. and the weather will be warmer come May.
General admission tickets begin at $29, which include all-inclusive with access to premier hard seltzer samples, live music, games, photo opps and more while a $49 VIP ticket will get you an extra 30 minutes of drinking, an exclusive lounge, free food samples with a complimentary 12 ounce can to top it off.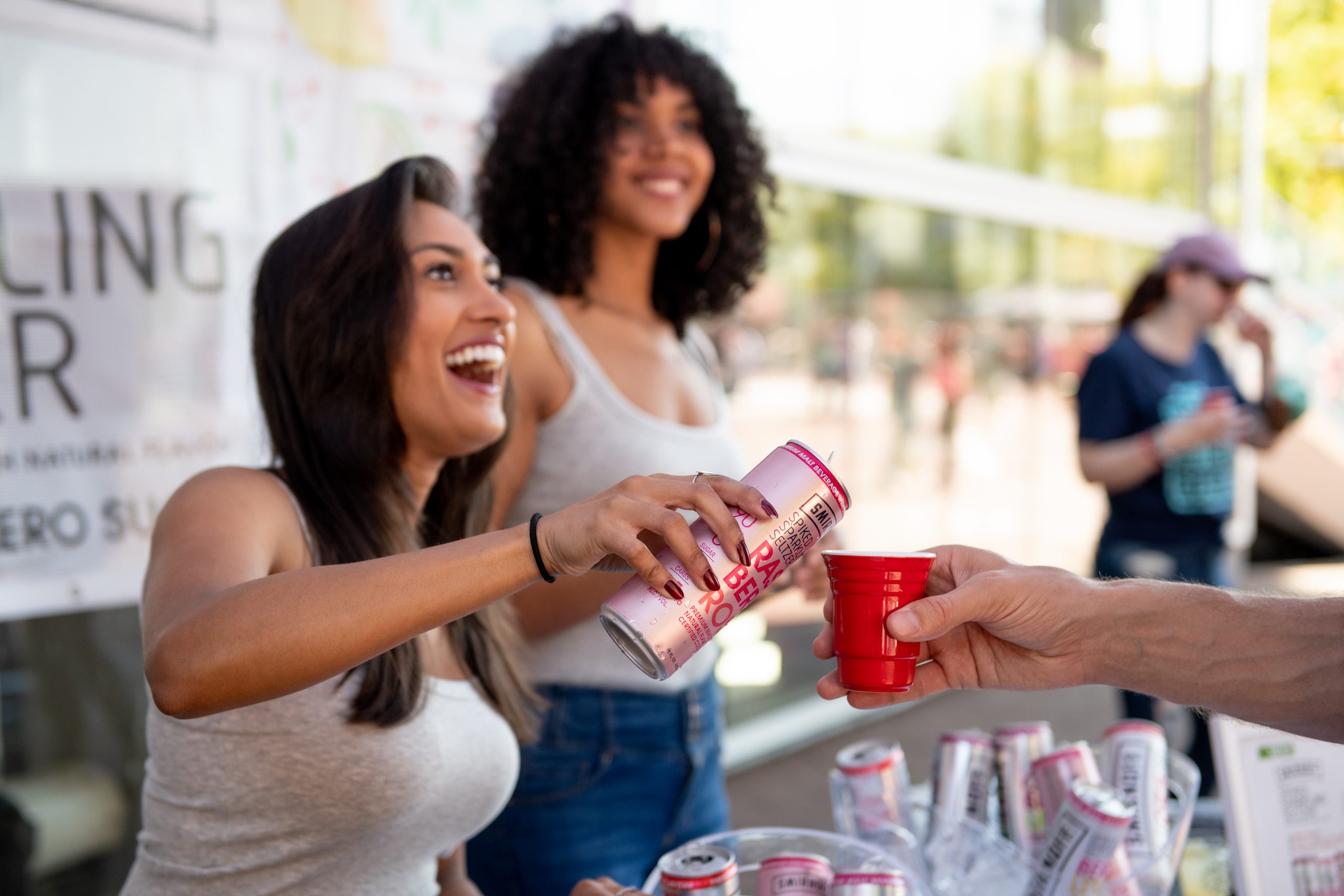 Nationwide, Seltzer Land will also come out of the cooler in Minneapolis on April 18, Chicago on May 9, and Seattle on June 13 and will come Nashville, Boston, Philadelphia, Denver and Austin on to-be-determined dates.
Disclaimer: drinking White Claw does not legally exempt you from obeying and following laws at a local, state, and federal level.