Get ready to take flight at a new limited-run interactive art installation to The Seaport.
From now through Jan. 14, 2024, the Balloon Museum will bring a mind-blowing display of large-scale inflatable art to Pier 36, located at 299 South St. The museum was a massive hit overseas with limited runs in Rome, Paris, Milan and Madrid, and has been honored with the BEA Best Proprietary Format award in 2022. 
"We are thrilled to be bringing Balloon Museum to the U.S., and especially to the arts capitol, New York City," said Roberto Fantauzzi, President of Italian-based Lux Holding. "We have had the honor to collaborate with brilliant and innovative leading artists from across the globe to design this massive exhibition, and look forward to bringing New York on the journey of completely immersive, living, breathing art."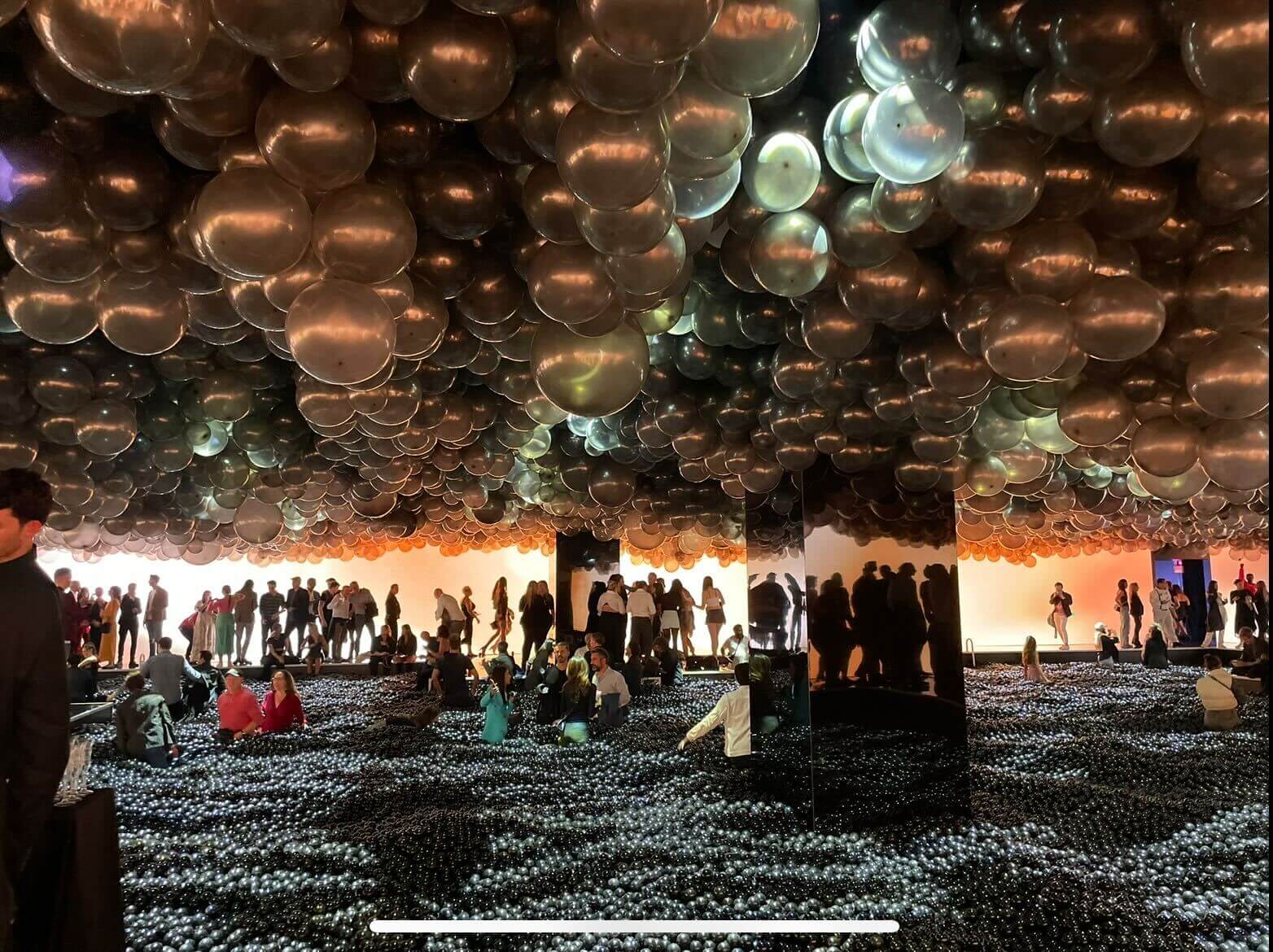 New York City's rendition of the Balloon Museum, entitled "Let's Fly," features inflatable installations from 14 diverse international artists and studios, including Camila Falsini, Michael Shaw, OUCHHH, Sasha Frolova, Sila Sveta, SpY Studio and Tadao Cern. The 80,000-square-foot venue is full of displays that can be touched, moved and felt, allowing visitors to fully immerse themselves in the art. 
As you walk through the museum, you'll find installations that explore the lightness and flight of air as well as heaviness, darkness and gravity. There are several photo opportunities throughout the exhibition, as well as interactive rooms that include a ball pit (Hyperstellar), smoky bubbles (A Quiet Storm), a giant sphere with graphite writing on the floors and walls (ADA) and more. 
Joining the lineup of installations include European fan favorites from Hyperstudio, Karina Smigla-Bobinski, Cyril Lancelin, ENESS, Rub Kandy, and Quiet Ensemble. 
A note to all visitors: several installations utilize strobe lights or powerful LED screens. There are signs ahead of these installations, however viewing is not recommended for those who suffer from epilepsy or other light sensitivities.
Tickets for the Balloon Museum start at $35 for children and $45 for adults. For more information, visit balloonmuseum.world/tickets-new-york-tm.