If vocalist Janis Siegel is sitting still, it's probably because she's at her piano in her West Village home.
At a time when some folks might be content to put their feet up and reminisce, Siegel teaches at NYU; has just finished recording a Cy Coleman tribute; is looking forward to the sessions for new solo album in January as well as a tour that includes dates in Scandinavia; a couple of shows for the Village Trip Festival, the very last concert with the long-running Manhattan Transfer; and, as she puts it, "who knows what else? "
It all started when her Aunt Doris gave her a guitar at 12 years old.
"It was left over from a raffle," Siegel recalls. "I taught myself to play and started a group with two girlfriends."
They called themselves 'The Young Generation," played a repertoire gleaned from Pete Seeger, The Beatles and Herman's Hermits, and found a manager who happened to be a teacher at their Brooklyn high school.
"We were singing on street corners and at Boy Scout breakfasts," Siegel recalled. Although their parents were not in favor of it, the group's amateur promoter managed to get them heard by fledgling producer Richard Perry, who was nowhere near his eventual status as a gold record hitmaker.
Perry produced their single 'The Hideaway', recorded live with an orchestra, and managed to land a minor hit.
The group splintered when it was time for college, where Siegel pursued an education in nursing. But, she says, "organic chemistry was hard and singing was easy," and she would come back to the city to sing whenever she could.
"We pretty much lived in Washington Square Park," she relates. "The park was so vibrant. That's where you bought pot, met other musicians and learned from each other."
Rock and roll was coming in, leading to electric guitars (a 12-string for Siegel) and a new band, "Laurel Canyon."
"We were really good!" Siegel recalls. "We made some 45s, we were writing and our harmonies got more sophisticated."
Although the band was into folk/rock — Joni Mitchell and Cat Stevens were part of their set list — she was listening avidly to instrumental jazz. "Miles, Monk, Pharaoh Sanders," she notes, which set the stage for a fortuitous meeting in 1972.
Singer Tim Hauser was looking to reform his defunct vocal group, 'The Manhattan Transfer' and quickly recruited Siegel.
"Manhattan Transfer was born in Greenwich Village," she states. The group's success over the years was huge, racking up number one hits, 11 Grammy awards, touring the world and breaking artistic boundaries along the way.
The quartet, backed by some of the finest musicians in NYC, swung their way through jazz vocals, electronic-styled pop, soul and funk over the years. Siegel's career veered not only into numerous solo albums, but many collaborations with notables such as Jon Hendricks, Bobby McFerrin and Jay McShann, among others.
As noted earlier, Manhattan Transfer will be performing its farewell concert in December in Los Angeles. Sadly, that will not include founding member Hauser, who died in 2014.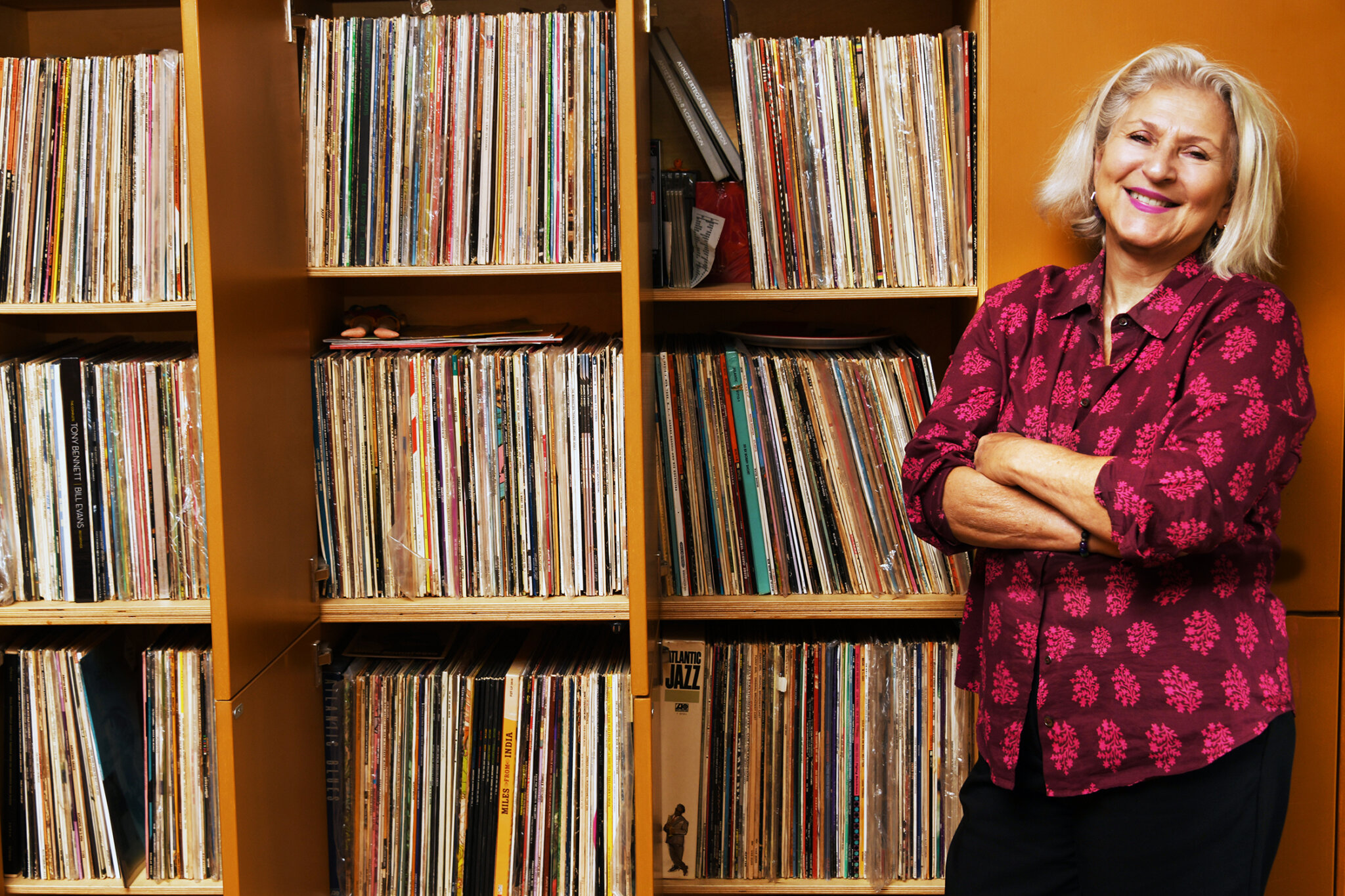 Siegel's upcoming NYC gigs will be part of the expansive Village Trip festival. There will be two shows at Joe's Pub: a tribute to Leonard Bernstein's "Wonderful Town" on Sept. 13 and a presentation the following night of "Yiddish classics with a backbeat" in collaboration with Cantor Daniel Kramer.
Siegel's participation in the festival has much to do with her appreciation of her location.
"I love this neighborhood," she admits. "I always wanted to live here and I'm very invested in it. I recognize its contribution to American culture and I want to do my part to celebrate it."
As for her music, Siegel has a goal that she hopes is achieved in her performances: "I don't want people to just listen — I want them to feel something. That will never go out of style."
For ticket information on the Village Trip concerts, visit thevillagetrip.com/event/wonderful-town and thevillagetrip.com/event/mazel.