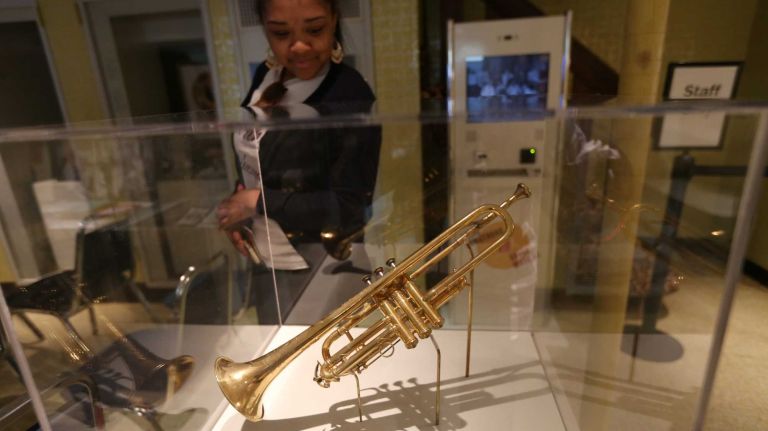 A never-before-seen collection of Louis Armstrong artifacts will soon be offered online.
The Louis Armstrong House Museum's research collections will launch a digital platform of the famed trumpeter's personal papers, scrapbooks, sheet music, photographs and more. After digitization is complete, the collection will be housed on the museum's website for free.
The materials will include:
Hundreds of hours of audio that were digitized from reel-to-reel tapes, acetate discs and cassettes;
Footage of a 1987 Queens College ceremony with performances by Dizzy Gillespie, Dexter Gordon and other jazz musicians;
Personal photos of Armstrong at home in Queens;
A scrapbook of Pops' reflections, dating to the 1920s.
In addition, the Corona museum is hosting its annual Louis Armstrong House Museum Gala on Nov. 28 at the Capitale. Grammy Award-winner Herb Alpert will receive the annual Louis Award, which has previously gone to the likes of Quincy Jones, Dr. John and more.
The digitization of Armstrong records is being created alongside the museum's fellowship program, which will be open to African-American history majors currently enrolled in a historically black college who are interested in curating items reflecting African-American heritage. Both programs are possible due to a $2.7 million grant from the Robert F. Smith's Fund II Foundation.