An alleged fare evader was nabbed for bringing a loaded firearm into a Harlem subway station on Tuesday, police said.
According to police sources, 22-year-old Tyesheek Ruffin of Harlem was caught with a concealed 99mm handgun after he was stopped for attempting to enter the 125 Street Lexington Avenue subway station on Tuesday morning without paying.
Police say that he tried to slip through the emergency access door when he was busted. The apparent fare evasion was spotted by an NYPD sergeant and a police officer who charged him with criminal possession of a loaded firearm. They also discovered that he had an active warrant for sex abuse.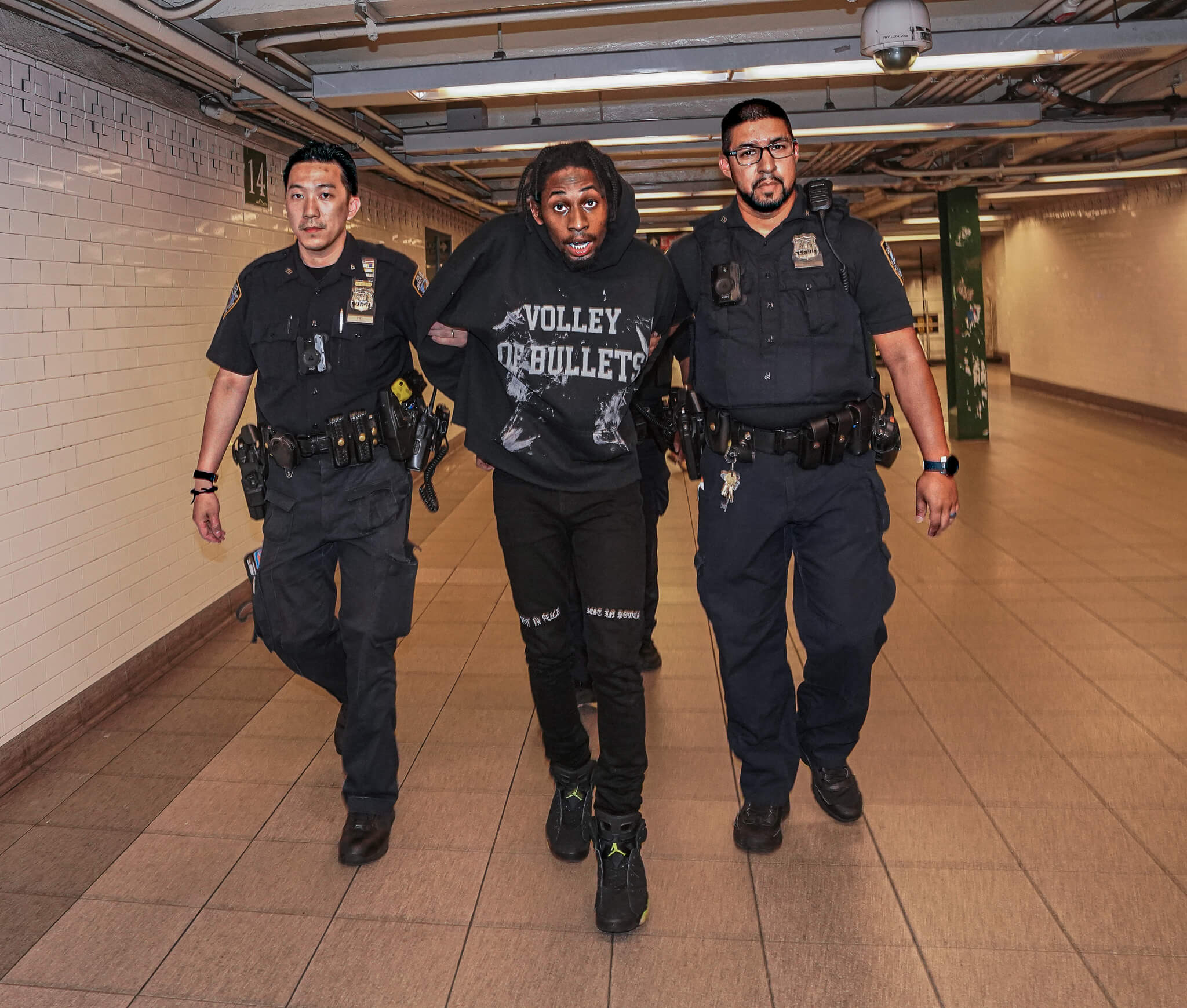 The 22-year-old has a record of weapons charges, with him being cuffed for a similar offense on May 30. According to sources with knowledge of the incident, Ruffin was allegedly found in possession of a handgun when he was trespassing on the property of the AK Houses on 112 East 128 St. He was also charged with criminal possession of a firearm in this incident.
When amNewYork Metro attempted to question Ruffin for his alleged offense as he was taken away in cuffs, he simply responded by yelling: "Get the camera off of me," before offering a lewd hand gesture from his cuffed wrists.
According to the latest NYPD crime statistics, major subway crime fell by 9.9% last month when compared to the same time last year.