As the second day of a scorching heat wave settles across New York City, New Yorkers are advised to "use your energy wisely" by Con Edison to prevent power outages.
Alfonso Quiroz, spokesperson for Con Edison, shared updates with amNewYork Metro about the Con Edison system and practical tips on conserving electricity while staying cool.
Scientists have found that this month is on track to being the hottest on record.
'Overall the system is holding up'
As usually the case with heatwaves, Con Edison is preparing for the likelihood of power outages across New York City. The demand for air conditioning will, naturally, skyrocket during periods of intense heat, and inevitably cause strain on the electric system.
"Oftentimes, the heat does cause some of our equipment to overheat, which could cause an outage," Quiroz said. "That is a big possibility."
Con Edison equipment, whether overhead or underground, could experience issues, such as electrical shorts and downed trees, during heatwaves and windstorms. 
"A lot of people are running air conditioners at very high levels for very long hours," "That kind of usage can heat up the equipment that's in the street and the electrical equipment overhead as well."
There are currently several weather-related power outages in Brooklyn and Queens currently, per the Con Edison outage map. As of press time, outages were reported in Greenpoint, Fort Hamilton, South Ozone Park, South Jamaica and Queens Village. An additional weather-related outage, caused by burning wires, occurred in Jackson Heights. 
"Overall, the system is holding up," Quiroz said. "We are watching it very closely."
While there Quiroz said there is no telling how long it could take to restore electricity following weather-related power outages, Con Edison will do its best to "try get them up as quickly as we possibly can" depending on the equipment and extent of damage.
"Our first step is to identify where the problem is, and then to restore the customers right away," Quiroz said. "Then the second thing is to remove the damaged equipment and to have our folks look at it to find out what went wrong."
Meanwhile, Con Edison has "staffed up" its Emergency Response Center in light of the heatwave and have additional personnel on standby in the event of outages. 
"When it does get hot, we always expect localized outages," Quiroz said. "So we want to have extra people on board to send them out as soon as those outages occur."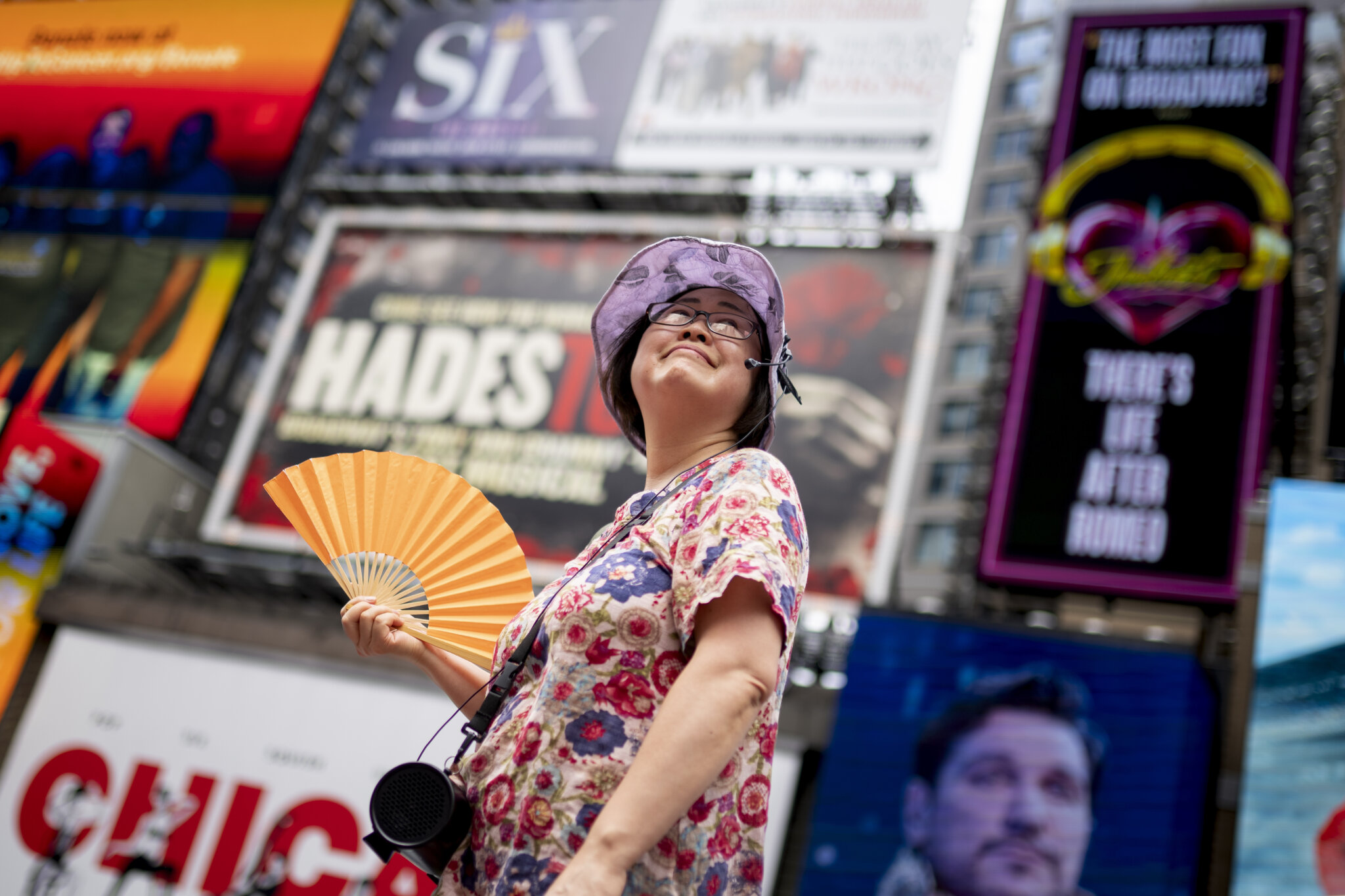 'Try not to use energy-intensive appliances'
Several evergreen energy-saving tips Quiroz passed on include: lowering window shades or curtains, closing the door to unoccupied rooms while running an air conditioner, and setting your air conditioner to the most tolerable, comfortable temperature.  
"You have to remember every degree that you lower the thermostat increases the costs," Quiroz said. "So if you could do a couple of degrees hotter or warmer, that will help out as well."
Quiroz also advised against using ovens, dishwashers, and laundry units during the day and waiting until the energy load is lower at night or in the early morning hours. 
"We always sort of tell everyone try not to use energy-intensive appliances when it's really hot," Quiroz said. 
Quiroz said the New Yorkers are generally aware of how to conserve energy during intense weather periods.
"New Yorkers are very conscientious and they know to reduce their use of electricity when it's hot," Quiroz said. "They're very good about that."
More energy-saving tips
New Yorkers can stay cool and save all summer by following these money-saving conservation tips:
Keep shades, blinds and curtains closed. About 40% of unwanted heat comes through windows;
Even when using AC, use ceiling and other fans to provide additional cooling and better circulation;
Turn off AC units, lights and other appliances when not at home and use a timer to turn on your AC about a half-hour before arriving home;
If you run a business, keep the entrance door closed while running the AC;
Keep AC filters clean.
Replacing an old air conditioner with a new ENERGY STAR unit can reduce energy usage by 30 percent. Con Edison offers additional energy savings tips.
How to report an outage
Customers can report outages and check service restoration status at
conEd.com/reportoutage
, with Con Edison's mobile app for
iOS
or
Android
devices, or by calling 1-800-75-CONED (1-800-752-6633). The company also sends e-mails to customers to communicate energy-saving tips and information on reporting outages.