"Faster, Cleaner, Safer" is more than just a motto at New York City Transit. It's a commitment to millions of New Yorkers that we're going to get them where they need to go safely and efficiently. And that means innovating improvements to deliver better service on buses and trains.  
Priority one for buses is expanding the network of 164 miles of dedicated bus lanes and busways. The City just opened another busway on Livingston Street in Brooklyn last week to great anticipation. Another key priority is Automated Bus Lane Enforcement (ABLE). This month, we activated new cameras on the Q54 route in southeast Queens, our 21st ABLE route overall and the fifth this year to receive this technology. 
We know ABLE works — data shows that routes with cameras saw a 5% average speed increase on top of gains from bus lanes and busways and a 20% average reduction in collisions. Not to mention that drivers who get busted in bus lanes rarely show up blocking a bus lane again. Great news.
Now we're looking ahead to the next phase of the program. In 2024, we will rechristen the ABLE program as Automated Camera Enforcement (ACE) to better reflect the wider impact we can have on city streets, especially when it comes to keeping bus stops clear and preventing double-parking.
The immediate plan is to activate ACE on 500 buses on 14 existing ABLE routes next May, and then add about 30 more routes over the following three years to benefit nearly one million daily customers.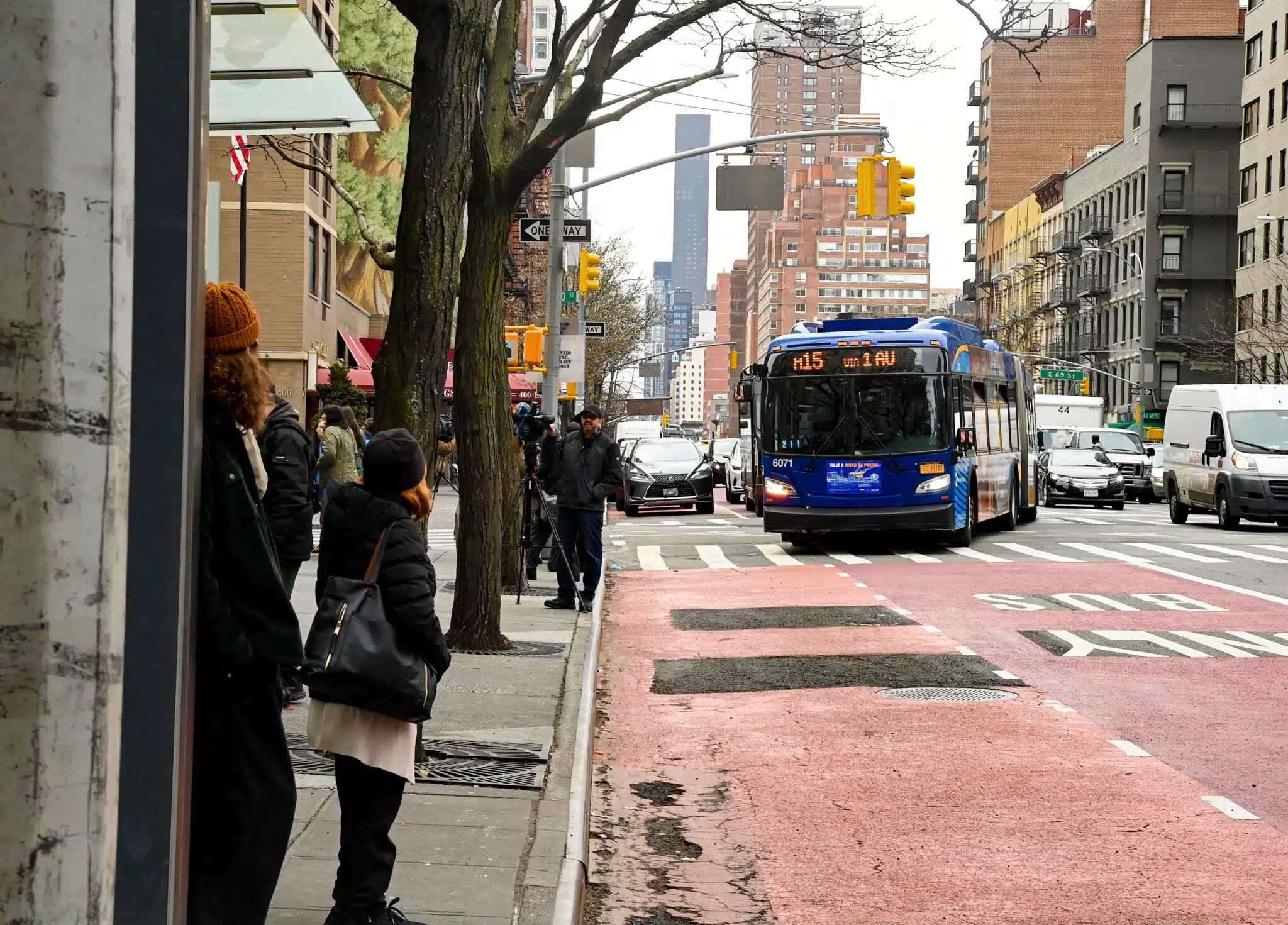 Everything comes back to improving customer satisfaction and our 70% North Star goal. The targeted efforts we began this year to improve the 29 worst-performing bus routes have been moving the needle, to the point where satisfaction on three-quarters of the priority routes has improved significantly, increasing 8% on average. 
Riders are noticing a difference underground as well, coming back to the subway system in record numbers. Last week, we served our one billionth paid customer of the year, hitting that milestone six weeks sooner than we did in 2022. The identified billionth rider, Brian Jones of Teaneck, NJ, said it's been great to experience improvements since he recently started coming back to work in person. 
And there have been many upgrades for returning riders – NYS budget-enabled service increases, station Re-New-Vations that take advantage of scheduled repair work to spruce up the look of stations at the same time, new OMNY vending machines, and increased subway speed limits to name a few.
We're working hard to create the faster, cleaner and safer transit system New Yorkers deserve, and we want to hear from you about how we're doing – the good, the bad, and where applicable, even the really bad– in the MTA's latest Fall Customers Count survey (mta.info/survey), which ends this Monday, Nov. 20. I look forward to hearing from you.
Richard Davey is MTA New York City Transit president.