Detectives in Queens are looking for the suspect who shot and killed a 51-year-old woman, and critically injured a second woman, on Monday morning.
Sources familiar with the investigation said the shooting appears to be domestic in nature. One of the victims, 51-year-old Migdalia Ortega, was part of the NYPD civilian workforce.
Cops have identified the suspect they're looking for as 55-year-old Pedro Cintron.
Police said the shooting happened at about 8:27 a.m. on May 9 in an apartment above the Wizard Electronics store at 66-17 Fresh Pond Road, off Palmetto Street, in Ridgewood.
According to law enforcement sources, the unidentified 49-year-old woman suffered gunshot wounds to her abdomen and shoulder.
Upon further investigation, cops said, they also found Ortega at the location with a bullet wound to her head. 
According to a source, one of the victims is a neighbor living on the second floor who was shot after hearing an argument above her and climbing upstairs to check on the disturbance.
EMS rushed both victims to Elmhurst Hospital, where Ortega was pronounced dead. The 49-year-old woman remains in critical but stable condition.
Officers from the 104th Precinct closed off several blocks of Fresh Pond Road near the crime scene as part of the ongoing investigation.
The Citizen app reported that cops are looking for a possible suspect seen fleeing inside a vehicle with tinted windows heading westbound along Palmetto Street, which is a one-way eastbound. Police, however, could not immediately confirm that information.
"A preliminary investigation indicates that this began as a domestic incident between the 51-year-old female and a male in the third-floor apartment," Deputy Chief Julie Morrow, the commanding officer of Queens North, said. "During the dispute, the 48-year-old second-floor neighbor went to check on the third-floor occupants. She was then shot and fled back to her apartment. The male suspect followed her and continued shooting."
According to officials, Cintron fled the scene after the shooting.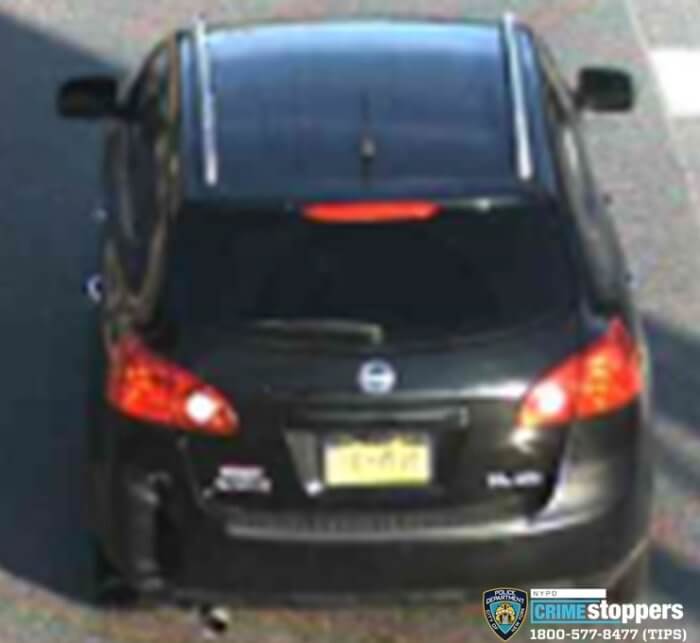 Officials said Ortega worked for the NYPD Information Technology Bureau, with 11 years in service. The family is receiving support from the NYPD Employee Assistance Unit, according to Morrow.
"We are doing everything we can to comfort them in this difficult time," Morrow said.
Morrow added that there were no prior reports of domestic violence between these people.
Two local elected officials representing the Ridgewood area condemned the violence Monday morning.
"It's disturbing to hear about this shooting in our peaceful district," City Council Member Robert Holden said in a statement. "My staff and I are in touch with the 104th Precinct and they are investigating. The violence and lawlessness in this city affects every neighborhood. Bad policies have turned every borough into a shooting gallery. Albany needs to get on board with Mayor Adams ' blueprint and get criminals off the streets."
Assemblymember Jenifer Rajkumar said she is also in close contact with the 104th Precinct regarding the shooting. Like Holden, she too called for legislative action.
"This shooting is part of a disturbing trend that shows a rise in gun violence and crime in our city. Shooting incidents in New York City rose in the first quarter of 2022 compared to the first quarter of 2021, from 260 to 296. Overall crime increased by 34.2% in April 2022 compared to April last year," Rajkumar said. "NYPD officers effected a 64.6% increase in arrests for illegal gun possession this April compared to April of last year. It is our number one job to make sure our streets are safe for our children, families, and all New Yorkers. I remain committed to ensuring our public safety through legislation, supporting our police, and strengthening mental health and other critical support services."
Additional reporting by Julia Moro, Emily Davenport, and Lloyd Mitchell.
This is a developing story; check with amNY.com later for additional updates.