She said yes — on the Gowanus Canal!
A Gowanus couple got engaged while canoeing on the neighborhood's namesake canal Saturday afternoon. Jamison Pence proposed to his girlfriend of three-and-a-half years Emma Borochoff while they were paddling near the Carroll Street Bridge on Aug. 22, and the groom-to-be said he chose Brooklyn's Nautical Purgatory because of their shared love for the neighborhood.
"Gowanus is really ingrained into our relationship," Pence said. "We've lived in Gowanus for two years now and we walk past the canal every single day."
The lovebirds wanted to boat the notoriously toxic channel for a while, and the dirty waters were a great setting, despite its pollution, according to Borochoff.
"It was unique and special and totally weird, so it was great," she said.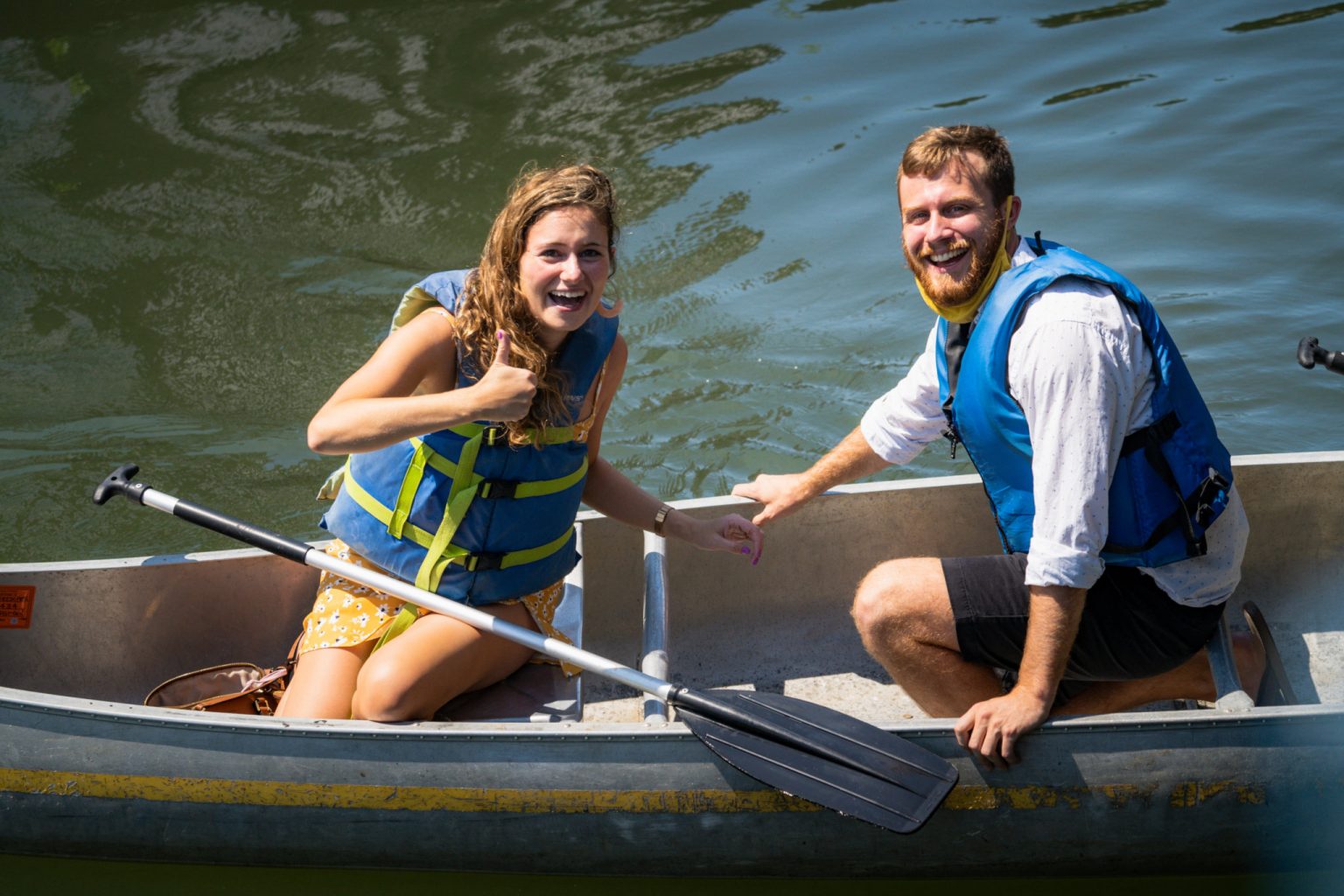 The couple, who work at different startups in sales and marketing, respectively, moved to the neighborhood two years ago from Queens and Greenpoint and fell in love with locals' pride for the industrial waterway.
"Everyone here is proud of the canal even though it's full of trash and toxic," said Borochoff. "We had always wanted to go canoeing in it, we loved the idea that you can even do that."
Pence organized the stunt a few weeks in advance with help from the Gowanus Dredgers Canoe Club, whose captains assigned boat club photographer Nicole Vergalla to snap shots of the joyous moment.
"I felt like doing it on the [Carroll Street] bridge would have been too easy, so I wanted to add a bit of a challenge," Pence said.
The Dredgers gave the couple a silver-colored boat to distinguish them from the other red vessels on the canal that afternoon, so Vergalla knew who to look out for.
Once they approached the bridge, a group of friends on the span distracted Borochoff, while Pence snuck up from behind and got down on one knee to ask her the all-important question.
"Then I saw Jamie out on the knee, I was surprised, I had no idea," she said.
The couple plan to get married in their native Maryland, but Pence said he was glad to share the moment with his friends and the neighborhood.
"It was great that we were able to share that moment with more people," he said.
The two aren't the first to turn noxious canal into a romantic scene, as a newly-married couple celebrated their union on a romantic boat ride "gondola-style" back in 2011, Patch reported.