Authorities apprehended three men Saturday night after a police chase led to a crash in Brooklyn.
Sources say the pursuit began at around 11:15 p.m. on Van Sciklen Avenue near Linden Boulevard in East New York, when the driver of a black Mercedes Benz failed to stop for cops.
Police from the 75th Precinct then followed the car, with officers picking up pursuit in several locations before cornering the car at the corner of Pitkin and Shepard avenues, where it struck a police car and a parked Hyundai Tucson SUV.
The three men inside the crashed vehicle then got out and fled in different directions, sources said, and numerous police officers pursued them on foot. Police say one of the men tossed an object into a construction site, resulting in a search by Emergency Service officers. No weapons or other paraphernalia were recovered as of Saturday night, and a possible daylight search was said to resume on Sunday.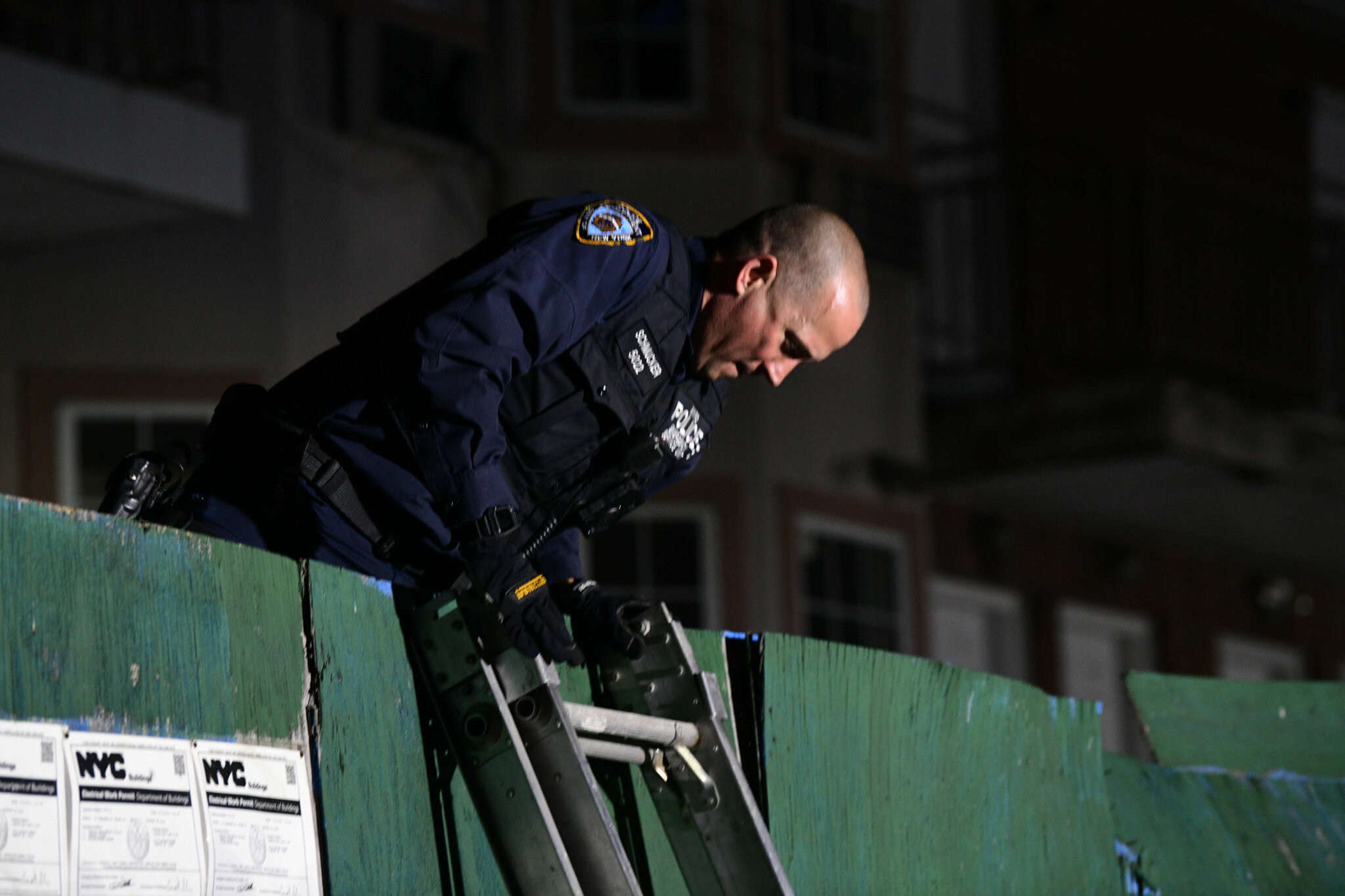 No injuries were reported and charges are still pending against the three men. None of the suspects have been identified as of publication.
Less than 15 minutes later, police from the adjoining 73rd Precinct found themselves in pursuit of another vehicle when the occupants of a red BMW reportedly began firing from an open window outside of 315 Sutter Ave. The vehicle fled and was being sought by police. No injuries were reported in this shooting.