A project aimed at transforming the vacant field next to the United Nations into a luminous art installation took one step forward to becoming a reality Tuesday.
Soloviev Group, the developer that is proposing an extensive casino district dubbed Freedom Plaza on the site that stretches from 38th to 41st Streets on First Avenue, commissioned the artist Bruce Munro to execute the light installation on the 7-acre location. Munro discussed his inspiration and presented renderings of the project at Midtown's Cucina 8½ on Sept. 19.
The public art piece, "Field of Light," an arrangement of 17,000 globed fiber optic stems, will be installed and open this winter, a slight delay from the fall opening the Soloviev Group had originally planned.
"Field of Light at Freedom Plaza stands for boundless imagination and the freedom to dream. It is my hope that it warms hearts and inspires both young and old to take from it and create something of their own to pass on to others," said Munro.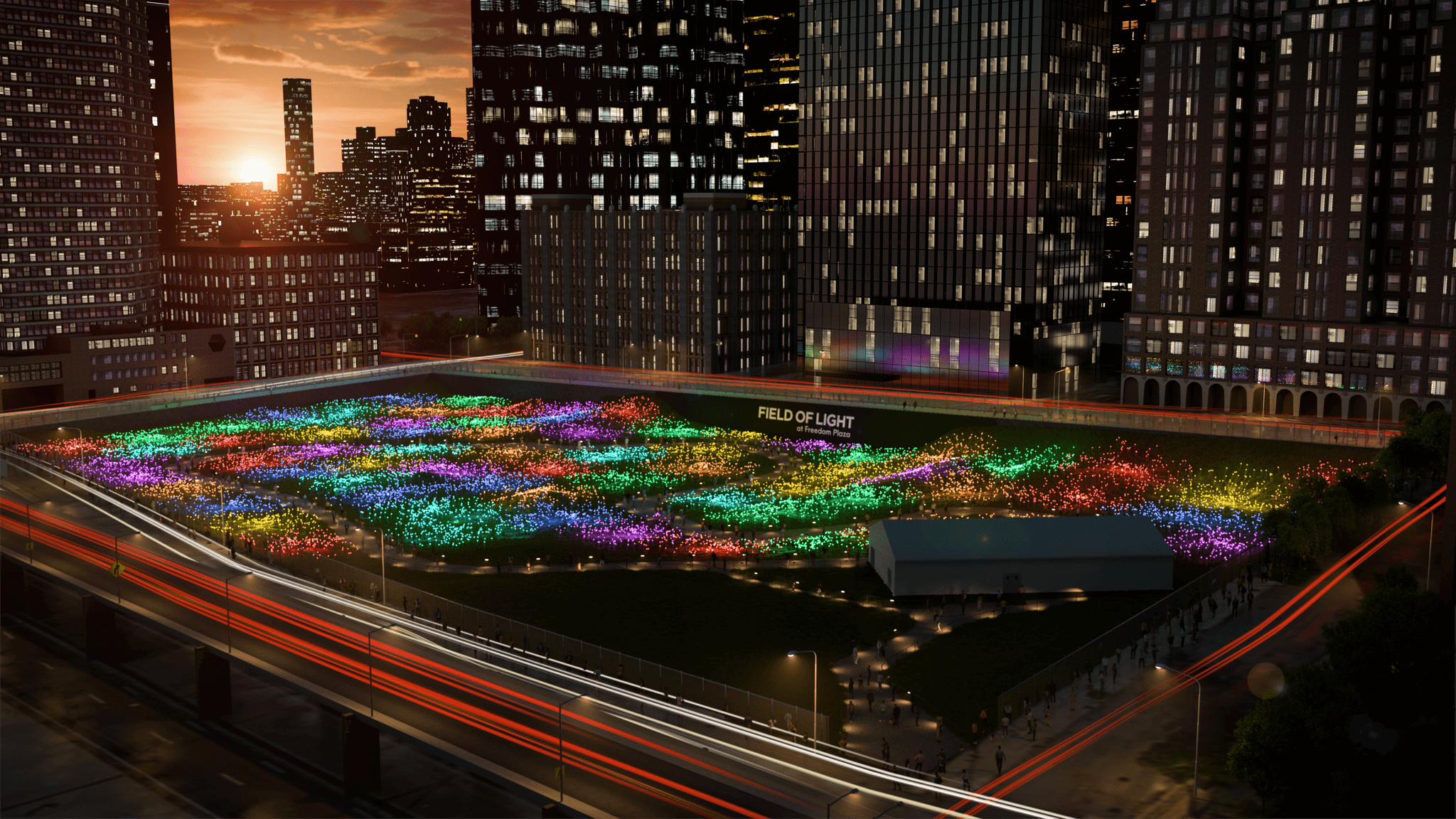 London-born Bruce Munro has built a global reputation for large-scale light-based artworks His work has been commissioned by and displayed in New York's Guggenheim Museum as well as other parks, cathedrals, botanical gardens, and museums all around the world.
"New York City has always been and continues to be a global epicenter of freedom and the creative spirit," Michael Hershman, the CEO of Soloviev Group.
The free public installation in Midtown will allow visitors to walk a path through the luminous park on the East River waterfront.
The Soloviev Group's charitable arm is reportedly funding the $1.5 million cost of installing and maintaining the display. The firm announced early this year that it had partnered with Mohegan in its bid to win one of the state's recent casino licenses build out an entertainment district that centers on a casino but also includes a hotel, two residential towers, green space, a performance venue, a huge Ferris wheel and a museum dedicated to democracy.
Visitors can follow the project for updates at @fieldoflightnyc on Facebook, Instagram, and TikTok as well as the project website fieldoflightnyc.com.