Rex Heuermann, the suspect arrested in connection with the Gilgo Beach murders on Long Island, has a long history as an architect in New York City. 
Law enforcement officials on Long Island say Heuermann, 59, allegedly killed several young women over the course of more than a decade in a case that repeatedly stumped law enforcement for years.
Police said he was taken into custody Thursday at his Midtown office, located at 385 Fifth Ave. — just two blocks north of the Empire State Building.
By day, Heuermann was the founder of RH Consultants & Associates, Inc., which was incorporated in 1994, according to the company's website. 
"Throughout the years, Rex Heuermann has provided services to other city agencies, not for profit agencies, builders, developers and individual owners of buildings in regard to ADA, NYC and NY State Codes as well as Zoning Consultation," the site reads. 
But away from the office, prosecutors allege that he acted as a monstrous murderer — claiming the lives of numerous young women and turning the desolate, otherwise picturesque Gilgo Beach shores into a graveyard. 
The news of his arrest was first reported by News 12 Long Island.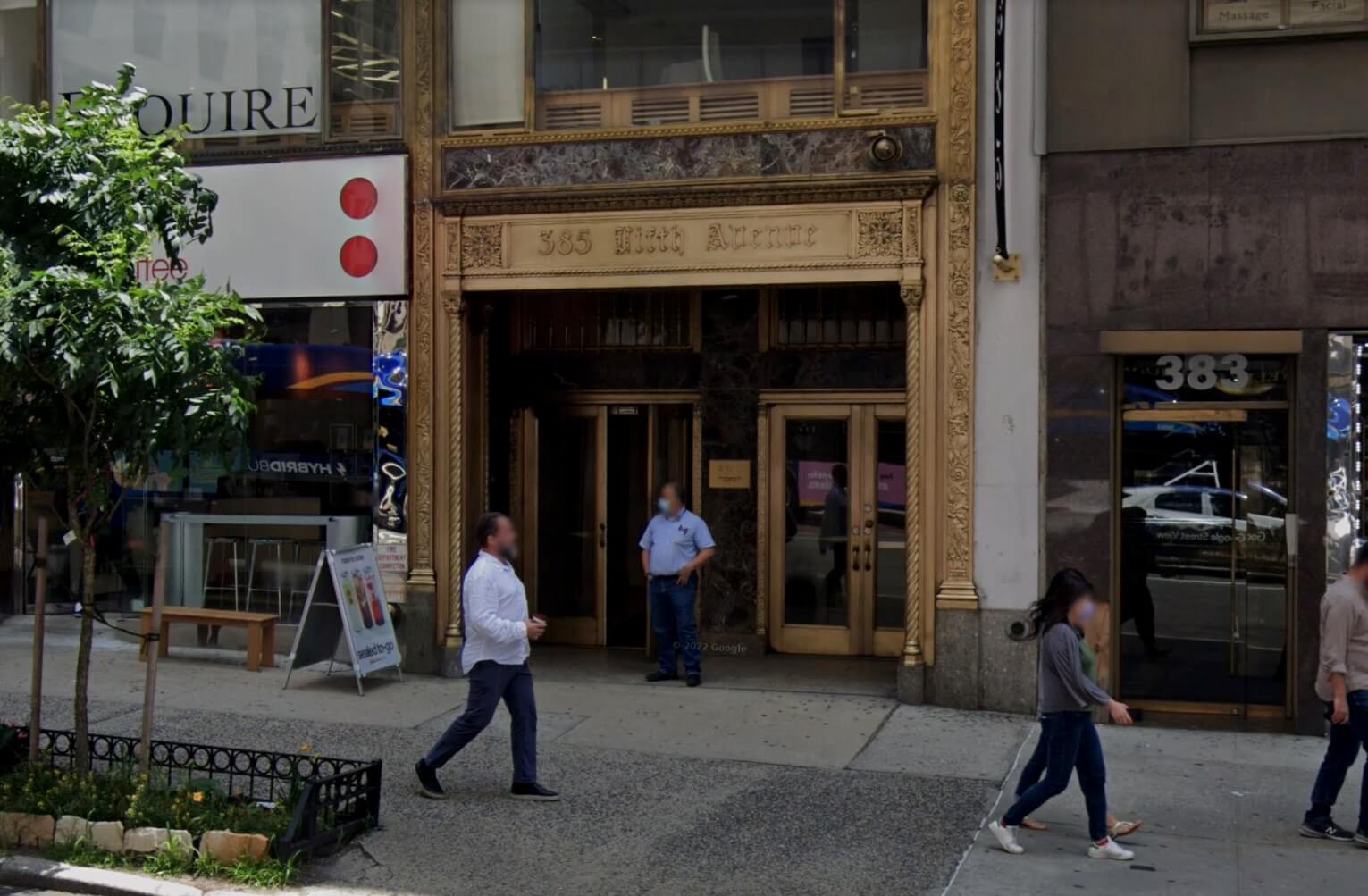 Among the many projects within New York City which Heuermann's company had helped build for includes the Soho building that houses the largest Target outpost in the five boroughs at 600 Broadway, as well as Foot Locker's newest storefront in the Bronx, located at 30 E. 170th St. near Yankee Stadium. 
The most recent project completed by Heuermann's firm was on a building at 584 Driggs Ave. in the Williamsburg section of Brooklyn, which received a certificate of occupancy from the city after the company did major renovations to the four-story mixed-use structure 15 days ago. 
Prior to that, Heuermann had filed permits to begin renovations on a building at 115 Willow St. in Brooklyn Heights, according to the data-tracking site Market Proof.
Among his professional clients were Catholic Charities, the city's Department of Environmental Protection, American Airlines and other major tenants at John F. Kennedy International Airport, according to his website. 
The professional architect lived in Massapequa Park, near where many of the Gilgo Beach murders took place, and just a short distance from where the first human remains connected to his alleged string of killings were found more than a decade ago.
According to published reports. Heuermann was linked to at least three of the murders through genetic material recovered from the bodies that matched his DNA. Authorities said that Heuermann, in recent months, had conducted "hundreds of internet searches for the names of women he's accused of killing, as well as podcasts and documentaries about the case," the Associated Press reported.
Appearing in Suffolk County Criminal Court, Heuermann pleaded not guilty, and was ordered held in custody without bail.
With AP reports