Firefighters battled an apparent lithium ion battery fire that broke out in a Brooklyn building on Monday night.
At around 11:22 p.m. on July 17, the FDNY responded to the blaze at The Promise Food Deli, located at 4201 Farragut Rd. Arriving units were met with heavy smoke seeping from behind the roll-down gates of the store.
Fire Department members deployed two hose lines to knock down the main body of the fire, which caused severe damage to the second-floor apartments above the store. The Hazmat trio of Engine Company 250, Hazmat Company 1, and Hazmat Battalion worked to remove several electrical bikes and batteries from the premises.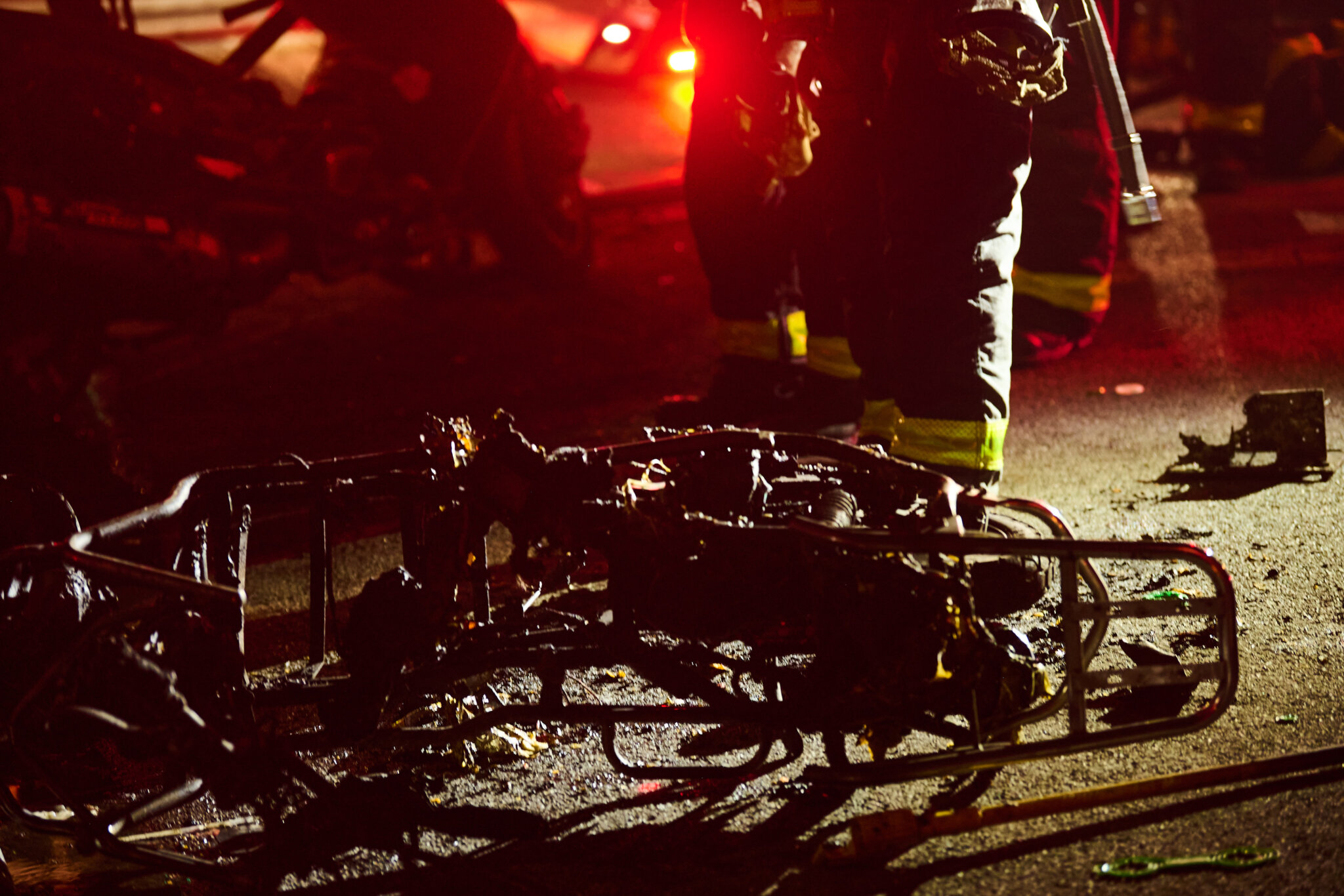 The fire was brought under control by 11:55 p.m. Searches throughout the deli and apartments above yielded negative results for trapped workers or residents.
The FDNY's fire marshal office will investigate the cause of the incident.