Julian Fleisher came to New York to be an actor but, by his own admission, "got distracted and took a few detours." Hence the title of his upcoming show on Sept. 28 at Joe's Pub: "Detours With Friends."
Fleisher, born and bred in downtown Baltimore and educated as an English major at Yale, was, he says, "a theater rat." Living in the West Village, he got some good parts in off-Broadway productions, but not the roles he wanted.
"I was being sent out for parts like the cab driver, a terrorist, a Hasidic Jew — I simply wasn't good looking enough to get the kind of parts that had the kind of songs that I wanted to sing," he recalls. "I had an epiphany one night after watching 'Blade Runner' — if all I wanted to do was sing great songs, why didn't I just skip the auditions and start a band?"
Ensconced in the East Village in the mid-90s, he did just that — putting together a show doing "jazzy covers" with inspiration from Mel Torme.
"I was truly in love with Torme," he explains. "My dad (renowned classical pianist Leon Fleisher) introduced me to his music when I was a kid." 
Fleisher managed to get himself a gig as "the boy singer in the house band at the Supper Club in the Edison Hotel in Times Square. It was like being in a movie — Barry Levitt, who was like second father to me, led the band. It was just a dream. I was getting paid to sing my face off."
It wasn't enough to pay all the bills though, so Fleisher "side-hustled like crazy."
"I've written twelve or more books on grammar and vocabulary building, worked for The Princeton Review Test Prep, and became a very adept Photoshop artist back in the early days", he recalls. "They would say, 'Can you take this waterfall and make it look like a heart attack?'"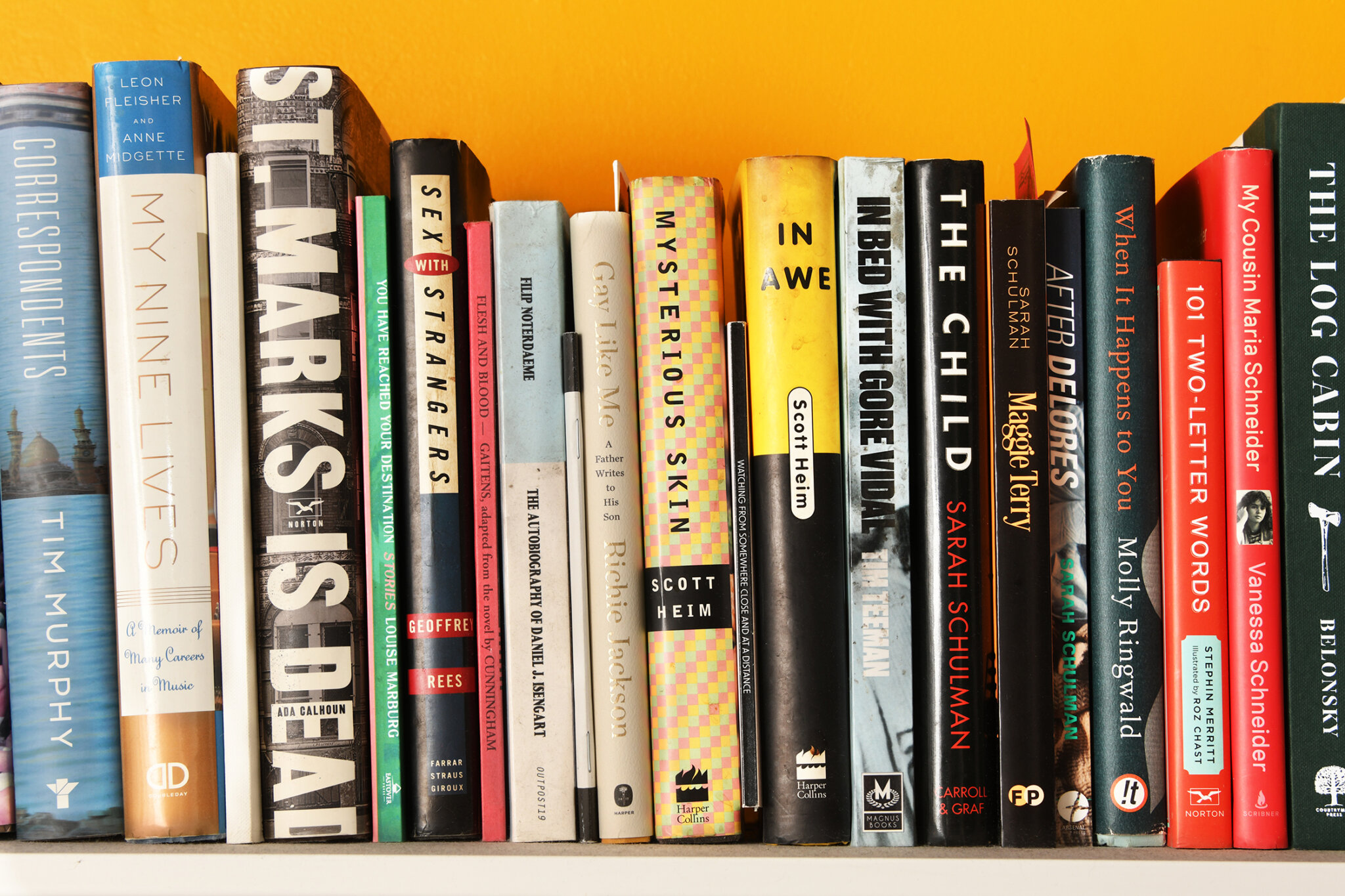 And if anyone can claim to have written the book on Drag culture, it's Fleisher. In 1996 he produced "The Drag Queens of New York: An Illustrated Field Guide," a groundbreaking publication that he is "very proud of."  Ironically, Fleisher recalls that at the time " we thought that Drag couldn't get any bigger!"
In addition to writing books he began to write his own songs — which seems like it was inevitable for someone who was not only in love with singing, but also the art of songwriting.
But, he recounts, "It happened almost by accident – I just stumbled onto some song ideas. When you worship great songwriters the way that I do, you don't think that you're qualified to write them yourself … Songwriters are my gods — Joni Mitchell, Prince, Cole Porter,  who is probably the greatest of all time. But I said, I think I can do that. It took me about a month to write my first song and over the years I have slowly amassed a catalogue.
"When I write a song", he continues, "I'm always shaving it down. I write songs where every word counts".
Fleisher recounts an interview that he conducted with "Fiddler on the Roof" lyricist Sheldon Harnick on his WNYC radio show that made a deep impression. "Every syllable of that show was work, Harnick said."
Not only has he written for himself, but he has had success writing for the theatre as well. His first success was a flop: he provided the incidental score for "Almost, Maine," which sank after a month-long run off Broadway. Stillo, it has since gone on to become the most frequently produced play in America, earning Fleisher a few bucks along the way.
"People have gotten married to that music!" he marvels.
There have been notables roles for him as well. He earned great notices as Cat in Stephen Merritt and David Greenspan's adaptation of Neil Gaiman's "Coraline" and as George Davis in "February House," composed by Gabriel Kahane and written by Seth Bockley. 
Not one to sit still, Fleisher has recorded his own albums as well as producing numerous discs for others — including both of Kiki and Herb's recordings — and has performed all over the city with his mix of originals and swinging covers.
He knows that it's not kitsch if it swings, which is how he approaches his versions of "I Will Survive" ("It's based on an old Yiddish melody — we do it Benny Goodman style") and "Tomorrow" from "Annie."
"It's the greatest song ever written," he declares.
The upcoming "Detours with Friends" show will include special guests, the titular friends being Ana Gasteyer, Joey Arias, Amichai Lau Lavie, and Melissa Haizlip. You can expect some new tunes as well, such as "Side Piece," a tune inspired by his relationships with "a raft of married gay dudes" in the wilds of upstate New York. And you can expect some audience participation also, as Fleisher loves the communal aspect of performing.
"The audience is as important as the band," he notes. "They are the whole reason for doing it."
Fleisher is on the web at julianfleisher.com and on Instagram at @julianflei.
Show info and tickets are available at publictheater.org/productions/joes-pub/2023/j/julian-fleisher/