The Lower East Side Partnership is celebrating 30 years of improving the neighborhood and the quality of life for businesses, residents, and visitors alike.   
At its 2023 annual meeting at Essex Pearl, a seafood restaurant inside the Market Line, on Sept. 26, the not-for-profit economic and community development organization gave its members a review of fiscal year 2023 and a look at what lies ahead. 
Tim Laughlin, president of the Lower East Side Partnership, led through the meeting, which also included the approval of bylaw amendments and the annual election of the board of directors. 
Laughlin pointed out that the Lower East Side Partnership's concept was "unique in the business improvement district world."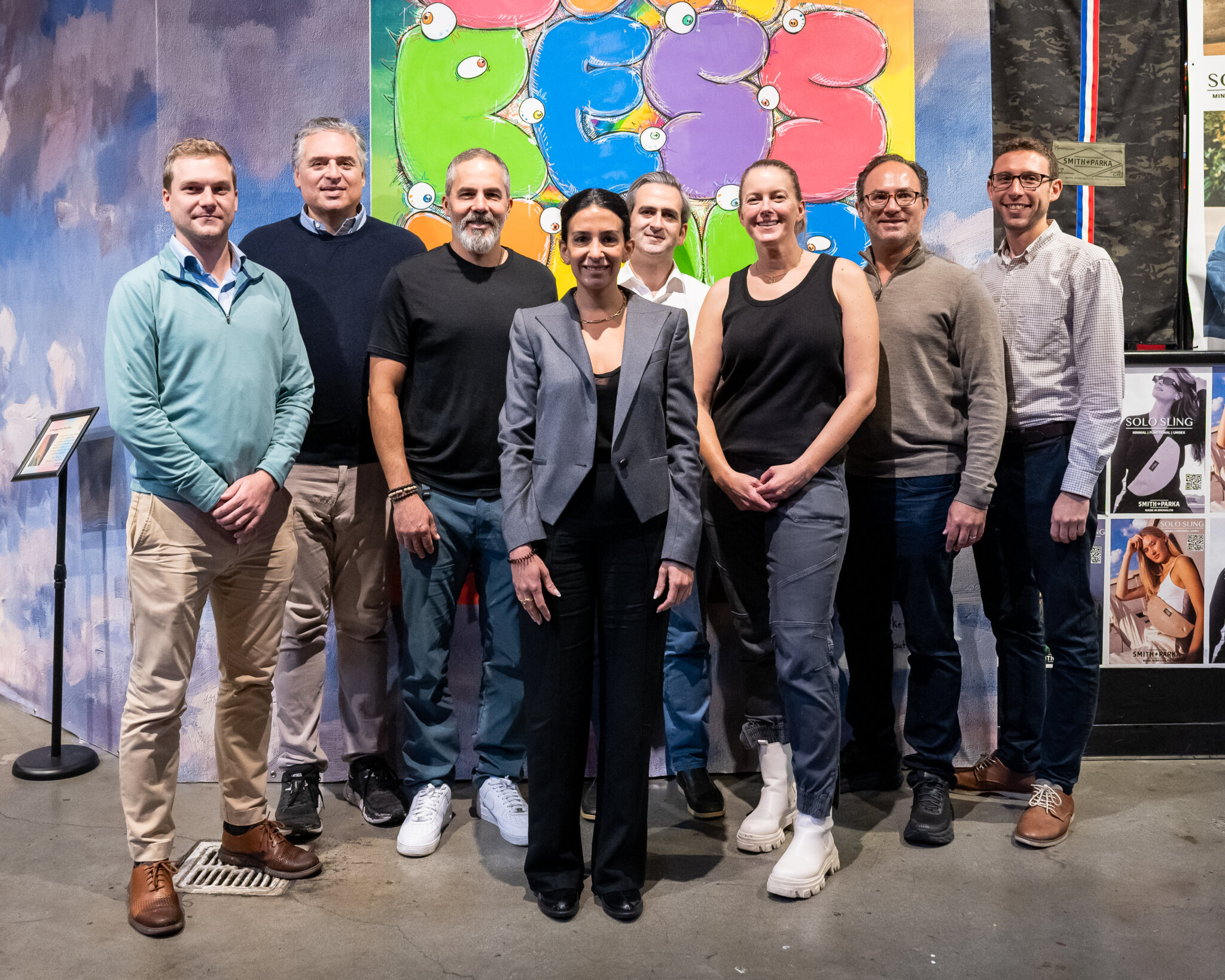 The organization provides marketing and promotions for businesses and sanitation, beautification, and public space improvements. The focus on residential quality of life, Laughlin said, set the stage for economic growth and vitality throughout the community. 
Laughlin said the sanitation team picked up over 20,000 trash bags in fiscal year 2023 and removed nearly 3,500 graffiti and 3,000 stickers.
"If you walk around the neighborhood, you'll know stickers and graffiti are not your friends if you are a sanitation worker in our community," Laughlin said. "And it's really a credit to our team to try our best to keep up with the unique nature of the Lower East Side in that regard." 
An uptick in crime, graffiti and homelessness
David Zarin, a member of the board of directors, said the Lower East Side has seen an uptick in crime, homelessness,  and graffiti since the COVID-19 pandemic. 
"The amount of crime, the amount of visible homelessness, the amount of graffiti has exploded," Zarin, whose family has owned Zarin Fabrics on Allen Street for 87 years, said.
Vanessa Jones-Hall, NYPD community ambassador for Patrol Borough Manhattan South, said the NYPD was looking into how to best "combat" graffiti. 
"It's something that once you wash that down, they put it right back up," Jones-Hall said. "[Graffiti artists] look at this as a clean plate for them to really work on."
Jones-Hall said the NYPD was working with the Department of Social Services to address the homeless situation in the community.
"We have a lot of them that refuses to want to seek help or go into the shelter system," Jones-Hall said. "So we make sure we reach out to not only the Department of Homeless Services but social services to provide services on the spot."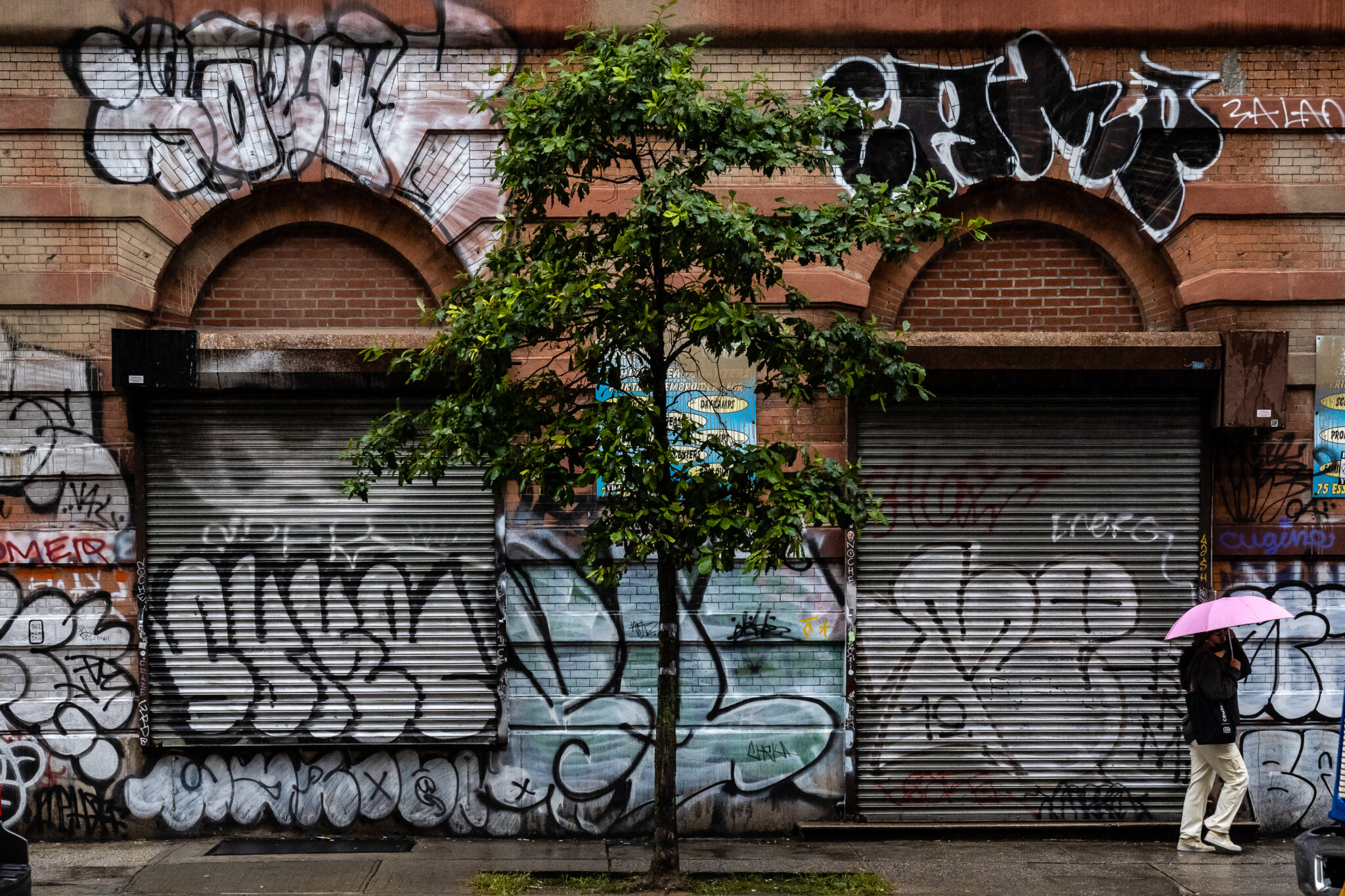 Gallery and property owner Mark Miller said that the Lower East Side has become a hip and happening area drawing a creative crowd. 
Miller said graffiti has been an issue but advocated for sanctioned murals to combat graffiti. Miller worked with artist Hektad, who painted a mural on his building.  
"I found, you know, hey, you know, working with the art community or graffiti artists together, we can cause positive change.
Michael Forrest, who serves on the board of directors and owner of DDCM Broome Realty LLC, said providing sanitation was an essential service the organization provided. 
"The impact is pretty easy to see because we have paid sanitation personnel that serve the community," Forrest said. 
Forrest explained that they have invested in a brand new sanitation office with locker rooms, bathrooms, and a breakroom for the sanitation workers on Essex Street. 
"It's a place where we'll have a manager work out of and just kind of approaching sanitation in a more organized fashion," Forrest said. "We're almost done building it out. We'll be opening it in probably the next 30 days."
Nina LoSchiavo, vice president and chief of staff at Lower East Side Partnership, provided an overview of the organization's social media metrics, which continue to grow. LoSchiavo expects to have 20,000 followers by the end of fiscal year 2024.
"We continue to have growth year over year across all of our platform platforms, abiding by our promise to engage with organic growth only, meaning that we do not purchase any followers, which we are very proud of," LoSchiavo said.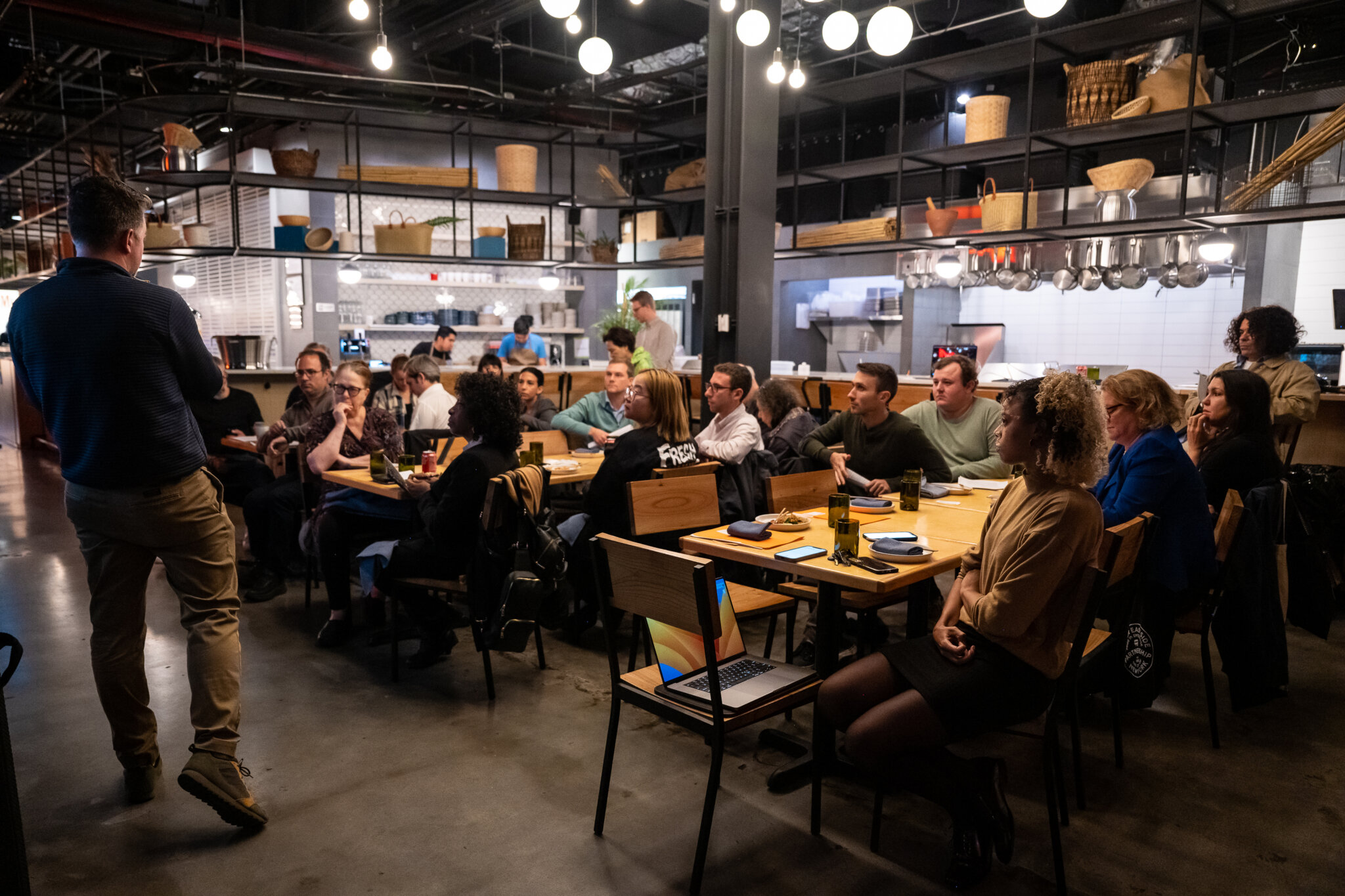 LoSchiavo was particularly proud of the new website, which had a soft launch about eight months ago. The new website includes resources like a comprehensive list of public and private organizations tasked with helping businesses.
"Things like SBA as well as resources that we have through the New York Public Library that merchants may not know exists," LoSchiavo said. "So we will have a full sort of rollout of our website in FY 24."
The Lower East Side Partnership also reaches out to the business community once a month to let them know about available services like free marketing.     
LoSchiavo shared that their community content coordinator, Dustin Niles, meets with merchants to create business features, which are then shared on the Lower East Side Partnership's social media accounts like Instagram and in email blasts. 
"The place that we are right now with technology and social media is that so many people have it in their pockets, and it's part of what they have to do when they own and operate a business," LoSchiavo said. "We'd like to sort of augment that and, you know, really put it out to the Lower East Side at large."
One of the many free community programs hosted at Essex Market is Fresh Bites, a free nutrition-based cooking demonstration. Essex Kitchen's program manager, Lily Chin, hosts the classes on Tuesdays and Thursdays from 10 a.m. to 11 a.m. in Cantonese-English and Spanish-English, respectively, at Essex Market. She also gives a second class on Tuesdays from 11 a.m. to Noon in Chinese only.
Chin explained the classes are aimed at seniors on a tight budget. The program aligns with the Lower East Side Partnership's mission to support low to moderate-income residents. 
"We do easy, cheap recipes, vegetable-focused, typically within an hour or under an hour of cooking, and [the vegetables] are seasonal," Chin explained.
Participants get to sample the food, complete a survey, and receive a $2 coupon to buy fresh fruit and vegetables at the Essex Market grocery stores. 
Some exciting events are in store for the upcoming Halloween and holiday season.
On Oct. 29, Essex Market hosts a Halloween Harvest from 11 a.m. to 3 p.m., including pumpkin carving and "New York City's Greatest Trick-or-Treat Parade" led by brass band Stoop Kidz at Noon. 
Leading up to Thanksgiving, Essex Market hosts Thanksgiving cooking classes, and Santa Claus makes an early visit to the festively decorated Essex Market on Dec. 10 for the holiday season.