Local politicians and activists are calling on the city to prioritize street safety after a 79-year-old woman was killed in Brooklyn after she was struck by two vehicles in a hit-and-run on Thursday evening.
Police say that at 6:35 p.m. on Nov. 2, officers from the 79th Precinct responded to a 911 call regarding a motor vehicle collision in the vicinity of New York Avenue and Herkimer Street. Upon their arrival, officers found Yvonne Sandiford lying in the roadway of New York Avenue, unconscious and unresponsive.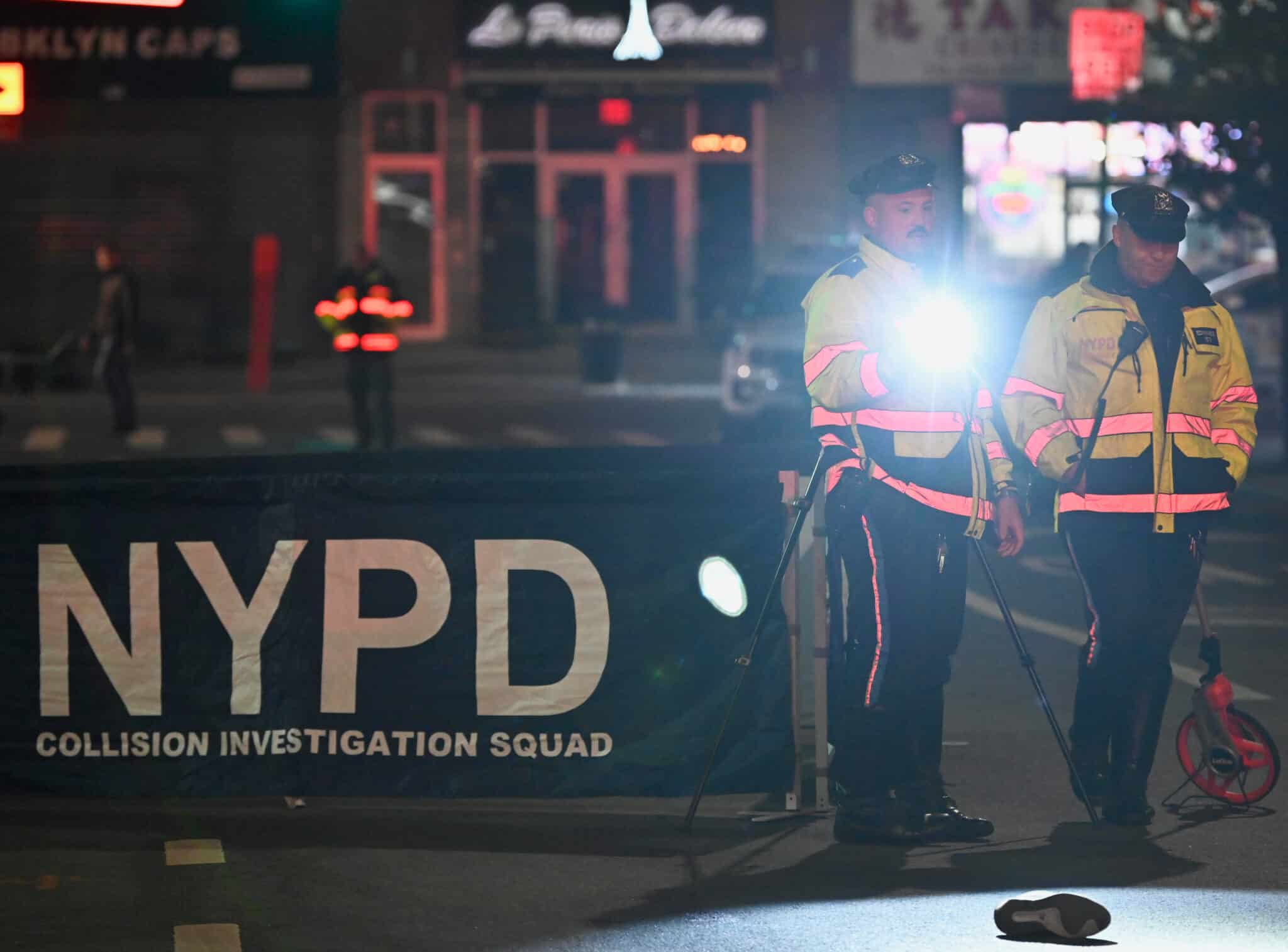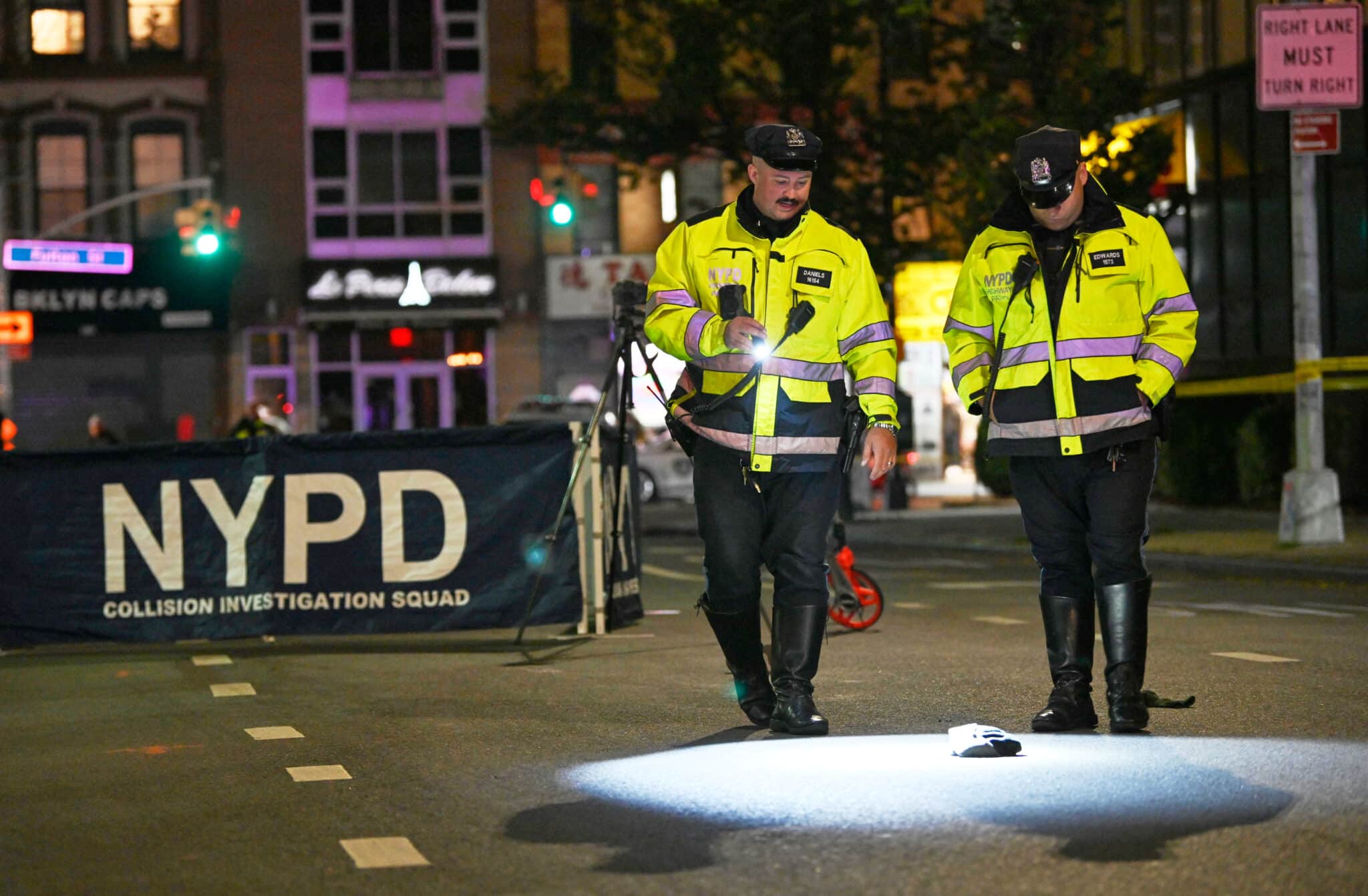 Officers learned that prior to the 911 call, Sandiford was crossing New York Avenue in a marked crosswalk when a gray Nissan Rogue, which was headed westbound on Herkimer Street, turned left onto New York Avenue and struck the victim. Sandiford was then struck by a white Toyota Sienna, which was headed northbound on New York Avenue, that was headed toward Fulton Street.
Both cars fled the scene after the incident. EMS declared Sandiford dead at the scene. No arrests have been made at this time. The investigation remains ongoing by the NYPD Highway District Collision Investigation Squad.
In response to the incident, local officials and groups have been calling on Mayor Adams and his administration to take action regarding street safety, noting particularly that the intersection of Herkimer Street and New York Avenue is a dangerous spot for senior pedestrians.
"It is heartbreaking to see these two incredibly tragic deaths in Brooklyn occur so close together. This truly illustrates the need for immediate and aggressive action to improve the safety of our City streets," said Prospect Heights Neighborhood Development chair Gib Veconi in a statement. "It should not take a tragedy for street safety measures to be implemented. It is the responsibility of the Mayor and City Hall to take proactive action to prevent future deaths from occurring. We call on Mayor Adams to prioritize the street safety improvements DOT has proposed for neighborhoods throughout the city and speed up their implementation."
"Traffic crashes and fatalities need to be handled with the same urgency and prevention as all violent crimes. Historically, downward trends are followed by surges which only serve to remind us that traffic safety requires consistent and constant efforts," said New York City Council Member Chi Ossé. "Earlier this week I reminded the administration about their delay in providing protection to existing bike lanes in our district. Safe infrastructure is key. Driver and pedestrian education is key. Responsible policies are key. My hearts and prayers are with the families of my district that are bereaved."
"The City of New York has the tools to stop traffic violence, especially for older New Yorkers, but lacks the political will to make our streets safe. Specifically, the NYC Streets Plan legally requires hundreds of intersection upgrades and the creation of car-free pedestrian space, critical improvements that would make our streets safer for older New Yorkers. Despite this, the intersection of Herkimer Street and New York Avenue — a known-dangerous area for senior pedestrians — has received no safety upgrades," said Transportation Alternatives Executive Director Danny Harris. "New York City must also do more to hold hit-and-run drivers accountable. It's unacceptable that two drivers hit a fellow New Yorker and kept driving. We cannot allow reckless and deadly drivers to make our streets dangerous, and these drivers must be held accountable."
amNewYork Metro has reached out to the Mayor's office for comment.
Updated at 1:30 p.m. on Nov. 3.