BY LINCOLN ANDERSON | Updated Thurs., Feb. 4, 9 p.m.: On Saturday, Governor Andrew Cuomo issued a proclamation setting Tues., April 19, as the date for a special election for the 59th, 62nd and 65th Assembly Districts, as well as the Ninth Senate District.
The date — which coincides with the presidential primary election in New York State — was chosen in order to both "maximize voter turnout and minimize the cost to taxpayers," according to the governor.
The Lower East Side's 65th A.D. seat has been vacant since late last year when former Assembly Speaker Sheldon Silver was convicted on multiple federal graft charges and immediately stripped of his office.
According to State Committeeman John Quinn, Democratic County Committee members from the 65th A.D. will meet this coming Sun., Feb. 7 — Super Bowl Sunday — for their vote to pick the party's sole nominee for the "special."
Quinn's Lower East Side Democratic Club will play a pivotal role in the County Committee vote. Other clubs covering parts of the district include Downtown Independent Democrats — which was started in Soho but now casts a wider net — Chinatown's United Democratic Organization and Grand St.'s Harry S. Truman Club.
The roster of Assembly hopefuls includes District Leaders Alice Cancel, Paul Newell and Jenifer Rajkumar, as well as Yuh-Line Niou — chief of staff to Queens Assemblymember Ron Kim — Chinatown activist Don Lee and Community Board 3 Chairperson Gigi Li.
Newell and Rajkumar are fighting it out for County Committee members' support in D.I.D.'s turf, while Niou has the backing of U.D.O. Cancel's home club is L.E.S.D.C.
Councilmember Rosie Mendez has endorsed Cancel, who is married to Quinn. Councilmember Margaret Chin is supporting Li. Meanwhile, Niou has been racking up endorsements this past week, from former City Comptroller John Liu, as well as current City Comptroller Scott Stringer and state Senator Brad Hoylman.
At an event in Chinatown on Jan. 25 — before the special election was called — Lee announced he is running for Assembly. However — without a base in any of the local political clubs — he said he was looking beyond the special election, to the primary election in September, when the public will have a chance to pick the Democratic nominee.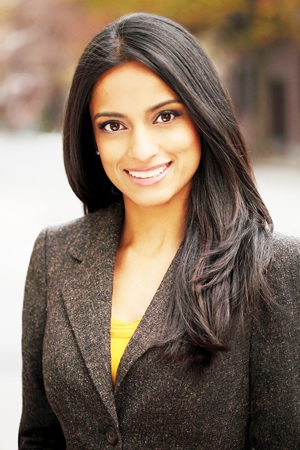 Speaking last week before the governor had called the special election, Virginia Kee, president emeritus of U.D.O., said it was hard to predict how the County Committee vote would play out. No candidate can expect to a win the required absolute majority — more than 50 percent of the vote — on the first round, she said. She predicted Cancel might conceivably be the top vote-getter in a first round, and that she hoped Niou would come in second. After that, there would be further jockeying for position and more rounds of voting, during which Kee hoped Niou, her candidate, would prevail. But that, obviously, is clearly Kee's partisan take.
"We don't know what will happen," she admitted.
Sean Sweeney, a leading member of D.I.D., said after each successive round of voting, the hope would be that the low vote-getters would drop out of the running.
Because of the short notice, it was a scramble to set a time and place for the County Committee vote, Sweeney said.
"It's crazy because the Super Bowl is that day," he said. "But Saturday is the Sabbath, and Monday is Chinese New Year, so that leaves Sunday afternoon. But sports fans on the committee might get antsy to watch the game and that could affect decision making. Crazy timing."
The location and time of Sunday's County Committee have been set for the Educational Alliance, at 197 E. Broadway, at 2 p.m. According to Quinn, the meeting must be open to the public and the press. The auditorium can hold 300 people, so it can easily accommodate the 200 County Committee members, plus the public and press.
According to their State Board of Elections January 2016 periodic filings, showing how much cash the candidates had on hand, Niou had $133,180, Rajkumar had $84,363 and Newell had $68,720.
Quinn said Cancel only opened her campaign bank account two weeks ago and has no funds on hand right now.
People are essentially raising the money for the primary election in September, he said.
"You're the Democratic nominee in this district — what is it, 8-to-1 Democrat? — [money] doesn't matter," he said of the April special election, which will pit one Democrat versus one Republican.
In response to Kee's hope that Niou might leapfrog Cancel in later rounds of voting by County Committee members, Quinn said, "Look, my club would not support Yuh-Line, and [she is] not getting anything from D.I.D. It ain't gonna happen."
The primary election in September will likely be a wild free-for-all, he said.
"The scramble is gonna start the day after the County Committee vote," he predicted.
Quinn says he has "a good feeling" about Cancel being picked as the nominee on Sunday, especially because of the "weighted vote." Namely, County Committee members' votes will count more in areas where there was a heavy turnout for Governor Cuomo in the 2014 general election for governor. D.I.D. backed Zephyr Teachout in the primary versus Cuomo and then Green candidate Howie Hawkins in the general election.
"You're walking in with 40 percent of the vote," Quinn said of his club's County Committee members. "You need 10 percent. It's a weighted vote — it's based on the number of votes that came out for the governor [in his last general election]. The West Side made the stupid mistake of going for Teachout. She gave Cuomo a run for his money. But not voting for him in the general? People stayed at home."
Quinn said Newell has strategically beaten out Rajkumar in terms of securing County Committee members who have weighted votes — in areas where there was a good turnout for Cuomo in '14.
Mendez released a statement in support of Cancel, saying, "There are many candidates who have declared their intention to run for the 65th Assembly District. Several of these individuals are very qualified and would do a good job at representing this very diverse district. However, for me, there's one candidate who stands head and shoulders above the rest and that candidate is Alice Cancel. Alice Cancel has been a district leader for 25 years who has, without remuneration, represented her community, who has fought against inequities and resolved thousands of complaints for her neighbors. Based on her commitment to her community and her ability to get things done, I am proud to support Alice Cancel."
On Wednesday, Niou received the endorsement of former City Comptroller John Liu.
"As a daughter of immigrants, Yuh-Line understands the challenges and issues that both immigrants and working families face," Liu said. "Her commitment to public service, her passion as a community advocate, her national experience, along with her extensive knowledge of the workings of state government, make Yuh-Line the voice Lower Manhattan needs in Albany."
In turn, Niou said, "As a solid progressive leader, Comptroller Liu has been a true champion for immigrants and working families, and I want to continue his tradition of empowering those in need throughout our community by championing crucial issues like paid family leave and the Fight for $15." Niou noted that the 65th Assembly District is a "70 percent minority-majority district" and that she would be the first person of color to represent it, if elected.
Also on Wednesday, John Bal, a longtime Little Italy resident and former police officer, withdrew from the race.
"It is unfortunate that other candidates are not troubled by the lack of democratic process," Bal said. "My roots are in the community — not political clubs. It's a disappointment that Governor Cuomo called for a special election, which strongly favors political clubs and excludes community participation."
Bal had previously told The Villager he was in Thailand, studying the Thai language, so he could help out the locals. He's still there, still studying Thai.
"If I thought it would be a fair nominating process, I would return home and campaign," he said.
On Thursday, City Comptroller Scott Stringer and state Senator Brad Hoylman both endorsed Niou for Assembly.
"She has the experience we need in Albany and will be a catalyst for good government and transparency," Stringer said. "Yuh-Line will fight from Day One to deliver for the people of Lower Manhattan.  I enthusiastically endorse her and look forward to working with her."
Hoylman said, "Lower Manhattan deserves a passionate, progressive and steadfast voice to serve them in the New York Assembly, and Yuh-Line Niou will be that voice. Yuh-Line already has the credentials and the know-how to get things done in Albany, and I'm proud to endorse her for this seat."
Quinn said the big game doesn't start till 6:30 p.m. on Sunday, so County Committee members shouldn't fret about their Super Bowl parties, Quinn added.
"Football's just a game," he said. "This is a blood sport, boy. This is serious. This is our community. This is the real thing."
Correction: An earlier version of this article incorrectly referred to the September primary election as the general election. The general election, obviously, is in November.