The ongoing wars in Israel and Ukraine are not only about the preservation of two great nations, but also the fate of democracy itself — and the basic, eternal battle between might and right. 
To paraphrase Thomas Paine, "Now is the time for all good Americans to come to the aid" of democracy. 
Israel and Ukraine are fighting for survival against forces seeking their conquest and destruction. Russia and Hamas may stand for very different principles, but their evil intentions certainly overlap. 
What's at stake
Should Israel and Ukraine prevail, both nations survive — and democracy is given a chance to thrive around the world. 
Should Israel and Ukraine fall, both nations die — and democracy around the world will be endangered.
And if the latter were to happen, what would stop Russia from seizing former communist states-turned-democracies like Poland and the Baltic republics (Estonia, Latvia and Lithuania)? 
What would stop China from invading Taiwan? 
What would stop North Korea from conquering South Korea by force? 
What would stop the fifth column of anti-democratic forces here in America — white supremacists, conspiracy theorists, right-wing militias, etc. — from attempting to overthrow our elected government again, as they had unsuccessfully tried on Jan. 6, 2021?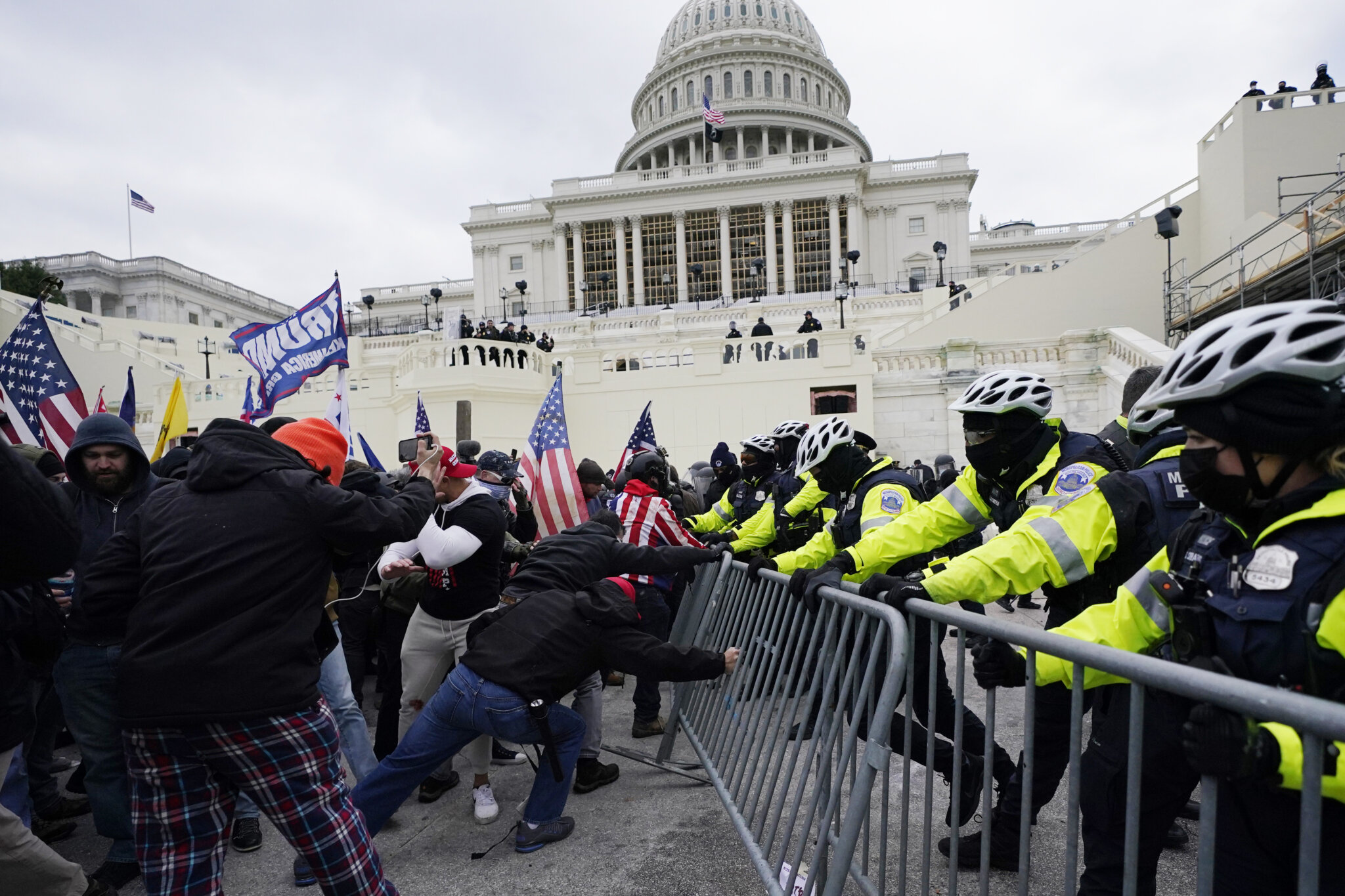 Like it or not, the world has reached an inflection point not seen since World War II. And like it or not, the United States plays the pivotal role in this inflection point as the defender and beacon of democracy, both at home and abroad.
We cannot afford to stay on the sidelines. The hatred we're seeing unfolding on our streets in the wake of Hamas' attack on Israel is but a symptom of the larger illness of hatred, intolerance and totalitarianism which we are currently facing around the world. 
If we ignore Israel and Ukraine in their hour of need, and let Hamas and Russia prevail, we risk seeing our own democratic republic falter, fail and ultimately fall to forces of hatred, intolerance and totalitarianism, both foreign and domestic.
The cost of freedom
All of us, as Americans, must come together now and support Israel and Ukraine. Congress and President Biden must come together and provide whatever funding necessary to help both nations achieve victory.
Certainly, both Biden and the Senate are ready to help. But in the House, more extreme elements put such funding at risk. 
Right-wingers want to attach parts of their fiscally conservative domestic agenda to promises of aid; left-wingers who are opposed to Israel and want a ceasefire may also undermine the funding effort.
We can't afford this kind of gamesmanship in the escalating battle for democracy unfolding around the world. 
If cynical politicians on Capitol Hill cannot see the bigger picture at stake here, they should recognize two important things worthy of supporting aid for Israel and Ukraine: First, such support would be an investment in American industry itself, because it will spur the production of armaments across America, in states both red and blue.
And second, the cost of supporting Israel and Ukraine, while it will amount into the billions of dollars, is but a mere fraction of our country's enormous budget — a small price to pay to indirectly help two nations and democracy survive without putting one American soldier on the front lines.
Shall we continue to provide this indirect aid and help preserve democracy without firing a shot ourselves — or shall we play politics as usual, endanger democracy and put our own country at risk of defeat or attack by an emboldened enemy? 
Now is the time for all good Americans to come to the aid of democracy, Israel and Ukraine. Now is the time for all good Americans to speak out in their mutual defense. 
Now is the time to contact your local Members of Congress here in New York, and urge them to support increased funding for Israel and Ukraine, without attaching any other political agenda, to defend both nations' right to exist, and to keep democracy alive around the world.
Your Members of Congress