Marijuana enforcement agents in New York state seized more than $6.2 million in weed from dozens of illegal dispensaries in October, according to the Office of Cannabis Management (OCM).
Officials with OCM and the Department of Taxation and Finance hauled in 730 pounds of cannabis flower, 622 pounds of edibles, and 45 pounds of concentrate during inspections at 47 suspected unlicensed dispensaries across the state in October. Together, the weed is worth an estimated $6,209,043. Fines for illegal vending of cannabis can run up to $10,000 per day, according to OCM.
"New York State has zero-tolerance for unlicensed cannabis shops that disregard local communities committed to creating a legal cannabis industry built on equity," said Chris Alexander, OCM's executive director, in a statement.
The Empire State legalized cannabis use in 2021, but the rollout of the legal marijuana market has progressed much slower than both pols and potheads were hoping for. More than two years after legalization, just 27 recreational dispensaries are legally operating in the state's 62 counties. Some of them only offer delivery.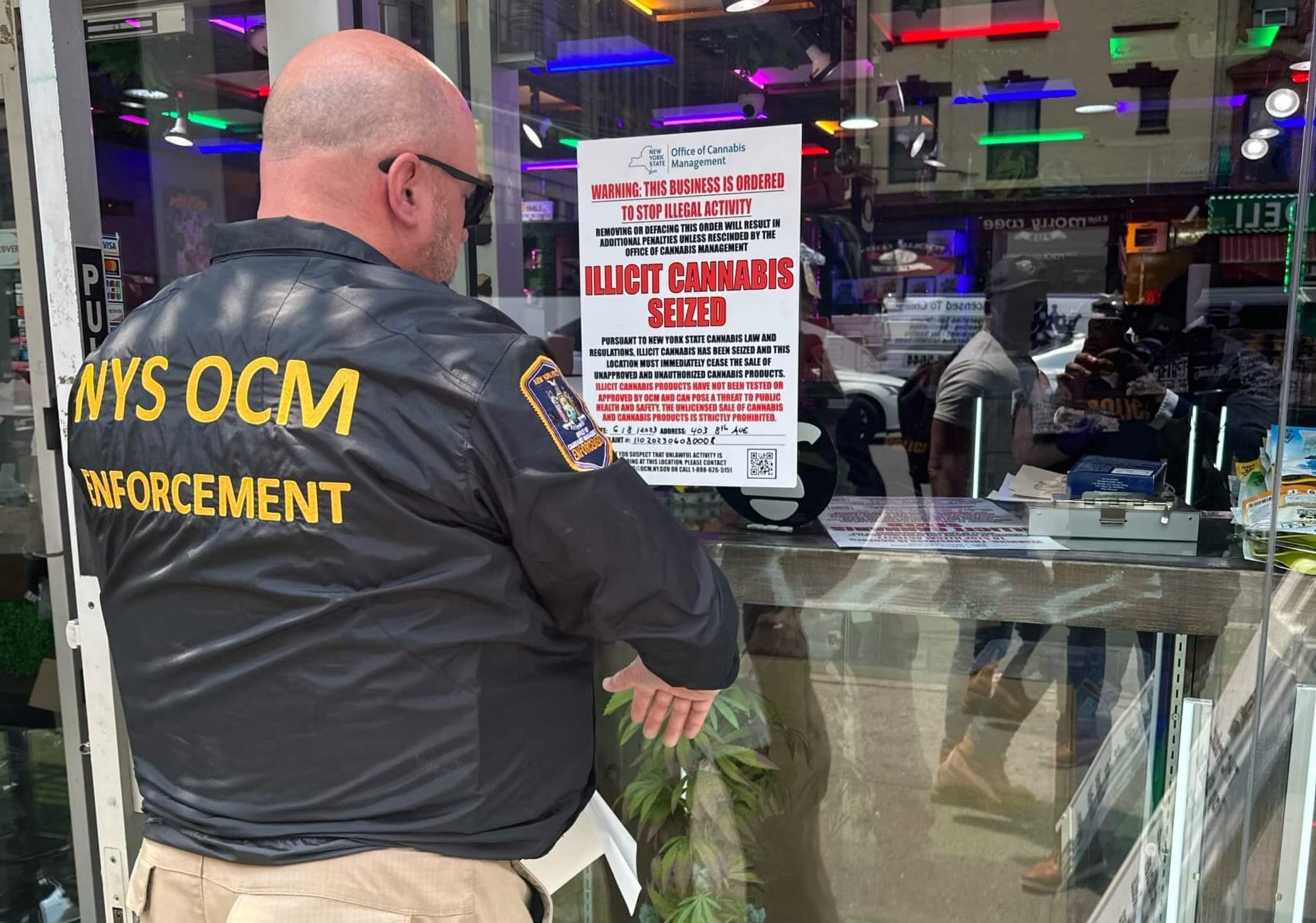 Per state legislation that legalized bud, the initial batch of 150 licenses were set aside for those with both a previous marijuana-related conviction and experience running a business, aiming to directly redress the harms of the War on Drugs.
By now, regulators were expecting all those licenses to be doled out and stores to be open, but the process has been marred by a series of lawsuits challenging the regulations and dysfunction at a state fund intended to invest in the cannabis industry.
Amid the slow rollout and ambiguous legal environment, untold numbers of illegal dispensaries have proliferated across the city and state, often openly selling all manner of cannabis products.
Since June, authorities have seized about 10,000 pounds of illegal weed from 289 shops worth roughly $50 million, according to OCM.