QUEENS — Friday appears to be a pivotal day for the future of the whole of the New York Mets' rotation.
Veteran right-hander Carlos Carrasco is expected to return to the hill after making a rehab start with Double-A Binghamton last week. He's made just three starts this season and has been sidelined since April 15 after dealing with a bone spur in his right elbow. 
His rehab was interfered with further by an illness that pushed his return date back to its current target, which will be the series opener against the Cleveland Guardians at Citi Field on Friday night. 
Carrasco struggled mightily to start off the 2023 season, going 0-2 in three starts with an 8.56 ERA, eight walks, eight strikeouts, and a 1.610 WHIP. 
On that very same Friday, southpaw starter Jose Quintana will undergo what manager Buck Showalter labeled a "huge" CT scan to check the progress of his surgically repaired rib, which had a benign lesion on during spring training. 
The 34-year-old signed a two-year, $26 million deal with the Mets this winter to bolster the bottom of their rotation and good news would allow him to get "off and running," per Showalter, though he would not delve into the specifics of what some of that ramp-up work would entail. He did, however, add that he was ahead of the schedule that forecasted a return that would come no earlier than July. 
"He's been throwing the baseball 100-plus feet," Showalter said. "So once we get clearance, it'll start pretty quickly."
In the bullpen, star closer Edwin Diaz's rehab remains on schedule from a torn patellar tendon in his knee suffered during the World Baseball Classic back in March. The fireballing right-hander was hopeful last month that he'd be back ahead of schedule and available for the Mets for their stretch run in October, an idea that still is too early to actually label as tangible.
"He looks good and is progressing well," Showalter said. "He's meeting all the criteria for each part of the rehab… he's right where he needs to be."
Catcher Omar Narvaez, who is recovering from a calf injury that prompted the call-up of top prospect Francisco Alvarez last month, is also expected to begin playing in rehab games next week.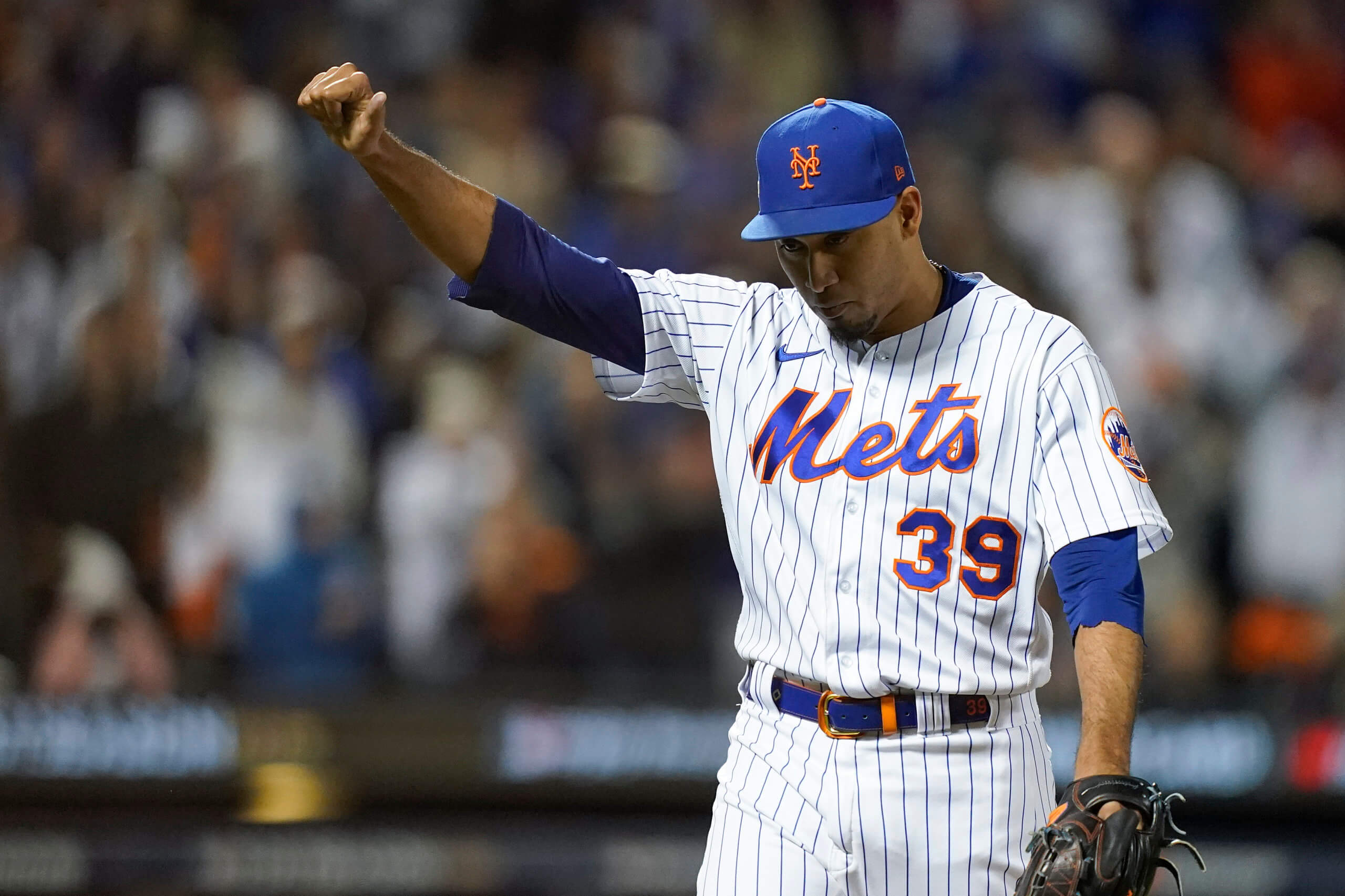 For more on the Mets, visit AMNY.com