He hasn't been with the team now for a full season, but Evan Engram has thrown a new wrinkle into the contract negotiations between Saquon Barkley and the New York Giants. 
Engram signed a three-year, $42 million extension with the Jacksonville Jaguars Sunday afternoon that beat Monday's deadline when players under the franchise tag must sign a long-term deal with their current team. Now, Barkley is one of just three players to wait on a long-term deal with their current team while being under the tag. 
Barkley is coming off one of his better seasons since the Giants drafted him with the second overall selection in 2018. The Penn State product tallied over 1,600 yards of total offense while touching the ball a career-high 352 times. The lack of a market for free-agent running backs has lowered the price point the team is willing to spend on their pro-bowl back. 
The deal agreed upon by Engram doesn't help matters either for the Giants or their star offensive weapon. Engram is set to make over $24 million in guarantees with Jacksonville and is coming off his best season as a pro (73 catches, 700+ yards, and a catch percentage of over 74%). The $24 million is also significantly more guaranteed money than Barkley has been offered to this point in negotiations.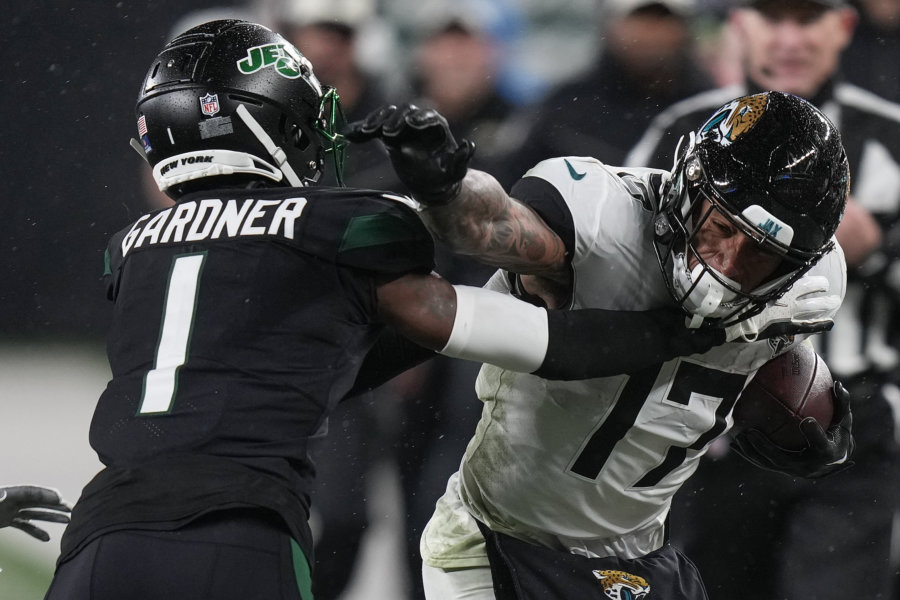 Ryan Dunleavy of the New York Post reported that the best offer the Giants have given their back had just $19 million in guaranteed money. 
Barkley and Engram play two different positions and the contractual value of both positions has changed over the last few years. Still, a former Giant having a solid season and getting a higher-valued contract than New York's best offensive player further complicates the negotiation process that Big Blue is currently having. The longer it drags out, the more likely it is that the Pro Bowl running back could miss regular season games as well. 
The deadline for Barkley to agree on an extension with the team that drafted him is Monday at 4:00 pm – ET. 
For more Saquon Barkley and New York Giants news, turn to AMNY.com