The city is lifting its ban on e-bikes and scooters in parks and greenways as part of a yearlong pilot starting June 20, the Parks Department announced on Wednesday.
The policy change, announced by the Adams administration in March, will permit the operators of most e-bikes and e-scooters to ride on park drives, such as the loops in Central and Prospect parks, as well as the city's greenways, such as those along the Hudson River, East River, Harlem River, and Jamaica Bay.
The pilot will last until May 31, 2024. The rule change applies to pedal-assist and throttle e-bikes that can travel up to 25 miles per hour, as well as stand-up e-scooters with top speeds of 15 mph, but not faster and heavier mopeds or motorcycles.
"Cycling in New York City is one of the most sustainable ways to get around, and our parks are home to some of the most scenic, and often safest, cycling paths," said Parks Commissioner Sue Donoghue in a statement. "I look forward to a successful pilot and want to remind everyone to stay safe and be respectful towards all park users."
E-bikes and scooters will still not be allowed on pedestrian paths within parks.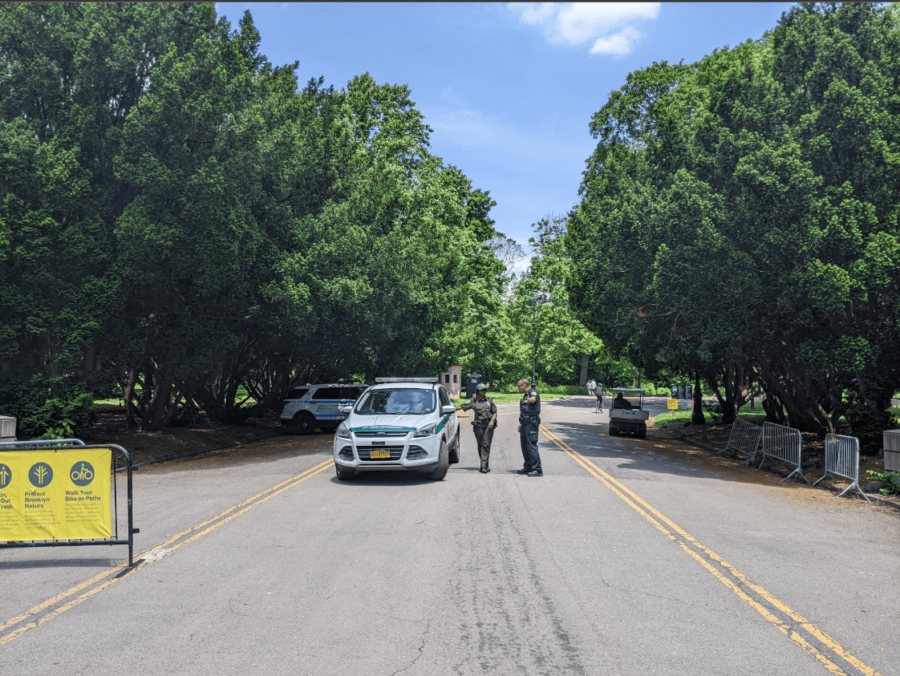 The rule change comes after the Parks Department sustained criticism for enforcing — with fines of up to $150 — a ban on e-bikes on park properties, even after New York State legalized e-bikes in 2020 that have speeds up to 25 miles per hour. The ban was enforced even as Citi Bike rolled out thousands of pedal-assist e-bikes into its bikeshare system, which has docks located on the edges of city parks like Central Park and Prospect Park.
A spokesperson for Brooklyn Councilmember Crystal Hudson, one of three pols who sent a letter last year to the Parks Department calling on it to rescind the e-bike ban in Prospect Park, praised the pilot but said the ban should be lifted permanently.
"We're supportive of this policy change and continue to support an outright lift of the ban," said Hudson's spokesperson, Alejandro Gonzalez.
E-bikes are quickly becoming an indelible component of the city's streetscape, particularly among the 65,000 workers delivering food to New Yorkers. E-bikes are also becoming increasingly popular as a commuting option.
"Electric bikes and scooters make New York City's parks and greenways more accessible and provide car-free routes to get around," said Danny Harris, executive director of advocacy group Transportation Alternatives. "Today's announcement from NYC Parks will create new, safe places to bike for millions of New Yorkers and we look forward to working with the City to ensure this pilot is a success."
Parks Enforcement Patrol officers and the NYPD will still have discretion to ticket cyclists violating Parks Department rules, including by riding on pedestrian paths or otherwise riding in a "reckless" manner.
Visit https://www.nycgovparks.org/things-to-do/e-bikes for a map of parks and greenways where riding e-bikes will be legal. And check out https://www.nyc.gov/html/dot/downloads/pdf/ebikes-more-english.pdf for more information on street-legal electric mobility devices.