New Jersey filed a federal lawsuit Friday seeking to block New York's congestion pricing program, arguing that the Biden administration had made a "decision to rubber-stamp" a plan that officials contend will hammer the Garden State financially and environmentally.
The long-awaited lawsuit, filed against the Federal Highway Administration in New Jersey federal district court, challenges the FHWA's "finding of no significant impact" issued last month that gave final approval to the program, which would levy tolls on motorists entering Manhattan south of 60th Street in a bid to reduce traffic congestion and carbon emissions, and generate funds for the MTA's mass transit infrastructure.
But at a press conference in Fort Lee on Friday announcing the lawsuit, New Jersey Gov. Phil Murphy called the MTA's plan an "ill-conceived" flim-flam job, and argued it would put unfair environmental burdens on residents of his state. The lawsuit claims the MTA's 4,000-page environmental assessment, which extensively studied potential environmental impacts in the region and was approved by the feds, had violated federal law that required a longer and more exhaustive environmental impact statement.
What's more, Murphy said, is that the Garden State will not see any funds from congestion pricing for its financially-beleaguered New Jersey Transit, nor any commitments to mitigate potential environmental impacts like the MTA committed to in the Bronx.
"What's particularly unfair is that while the MTA is setting aside funds to mitigate these exact kinds of harms when they happen in the Bronx, New Jersey will get nothing. Not one dime under the current proposal," said Murphy. "So we'll bear the burdens of congestion pricing while New York City gets the benefits. And that is not fair."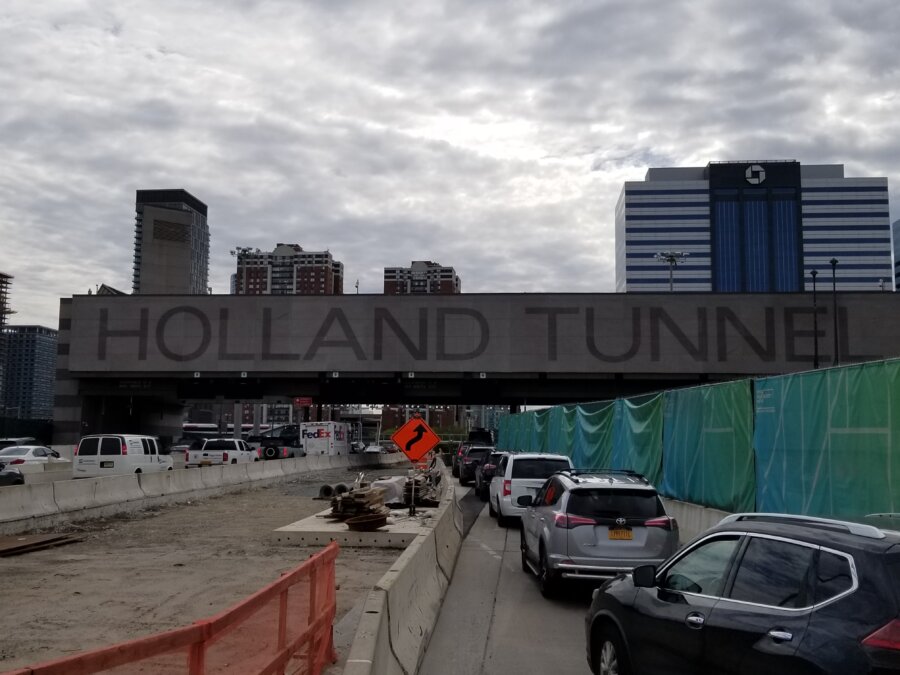 Some scenarios explored in the environmental assessment would see motor vehicle traffic increase in areas just outside Manhattan, including in New Jersey, as cars and trucks seek alternate routes to avoid tolls.
"Because this plan will cause greater traffic and release more chemicals and pollutants in New Jersey…our residents may expect higher rates of negative health consequences including, among others, asthma," Murphy said.
In approving the MTA's environmental assessment, the feds determined that any potential localized environmental impacts of the program are outweighed by the region-wide reduction in carbon emissions it's set to bring, as more commuters opt to take transit instead of cars.
New Jersey is being represented in its suit by high-powered attorney Randy Mastro, who previously defended Murphy's predecessor Chris Christie during the BridgeGate scandal on a $650-per-hour retainer. The state's elected officials have been some of the most vocal opponents of congestion pricing, arguing it represents an existential threat to their way of life.
In a statement, the MTA's chief of external relations, John McCarthy, called New Jersey's suit "baseless."
"Contrary to any claim that there was insufficient study, the EA actually covered every conceivable potential traffic, air quality, social and economic effect, and also reviewed and responded to more than 80,000 comments and submissions," said McCarthy.
"As for the adequacy of the outreach process and the contention that there wasn't enough opportunity for New Jersey residents and officials to be heard – not only were there six public hearings lasting a total of 38 hours, there were 19 outreach sessions, in which dozens of officials from New Jersey agencies participated," McCarthy continued. "We're confident the federal approval – and the entire process — will stand up to scrutiny."
The FHWA declined to comment on pending litigation.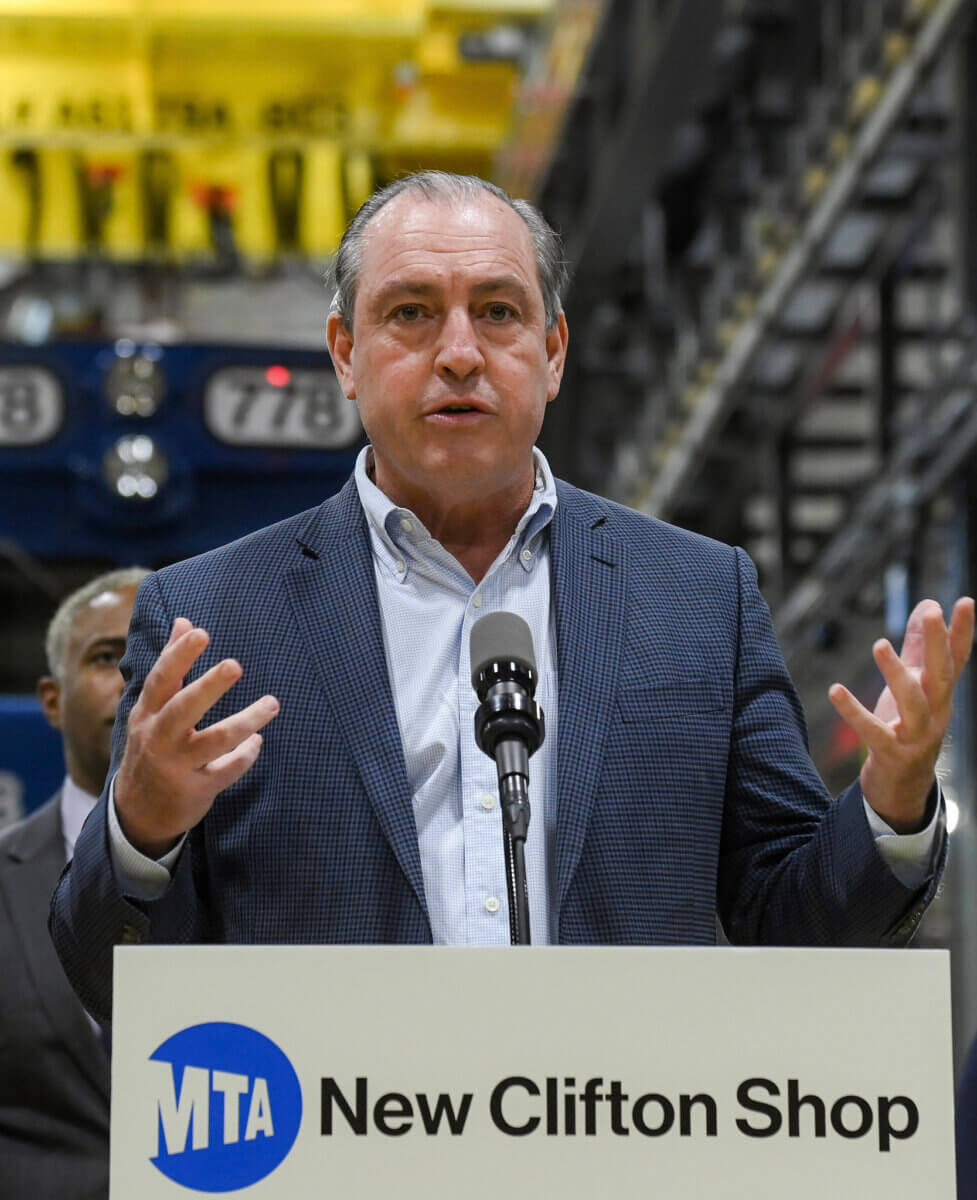 On Sunday, Staten Island Borough President Vito Fossella announced that he, too, planned to file a lawsuit to kneecap congestion pricing, though he noted that it would be separate from New Jersey's action and has not yet been finalized. Like parts of New Jersey and the Bronx, the environmental assessment suggests Staten Island could see increased vehicle traffic as drivers seek to avoid tolls.
"If this plan goes forward, residents of Brooklyn, Queens, the Bronx, and Staten Island will be treated as tourists in this city, and not equal citizens," Fossella said. "To sit here and then say to the people of Staten Island that you're gonna pay more, and your air quality's gonna be worse, doesn't make any sense."
Congestion pricing is set to go into effect by the middle of 2024, and the MTA's contractor has already started setting up the gantries that will automatically levy tolls.
Last week saw the first meeting of the Traffic Mobility Review Board, an internal MTA panel that will determine the tolling rates. Automobile drivers could pay up to $23 under the proposal, while trucks could have to pony up to $82. The panel will also determine the complex array of rules governing the program, and which, if any, of the 122 formal exemption requests should be granted.
Speaking to reporters on Friday, New York Gov. Kathy Hochul said that "congestion pricing is going to happen."