The results are in: NYC test scores in math and English language arts are improving among students in grades 3 through 8, according to data released by city officials Wednesday. 
The 2023 assessments underwent a realignment to new standards, meaning results from 2022 and 2023 aren't directly comparable. But despite the changes, the ELA scores have displayed an "impressive upward trajectory," according to a NYC Public Schools press release. 
As reported in Chalkbeat, this past spring students took new exams that followed the Next Generation Learning Standards, which were established after revisions from Common Core. 
The Times Union also reported earlier this year that New York State is changing minimum scores required to be considered proficient on state math and ELA tests. 
What are some specific results?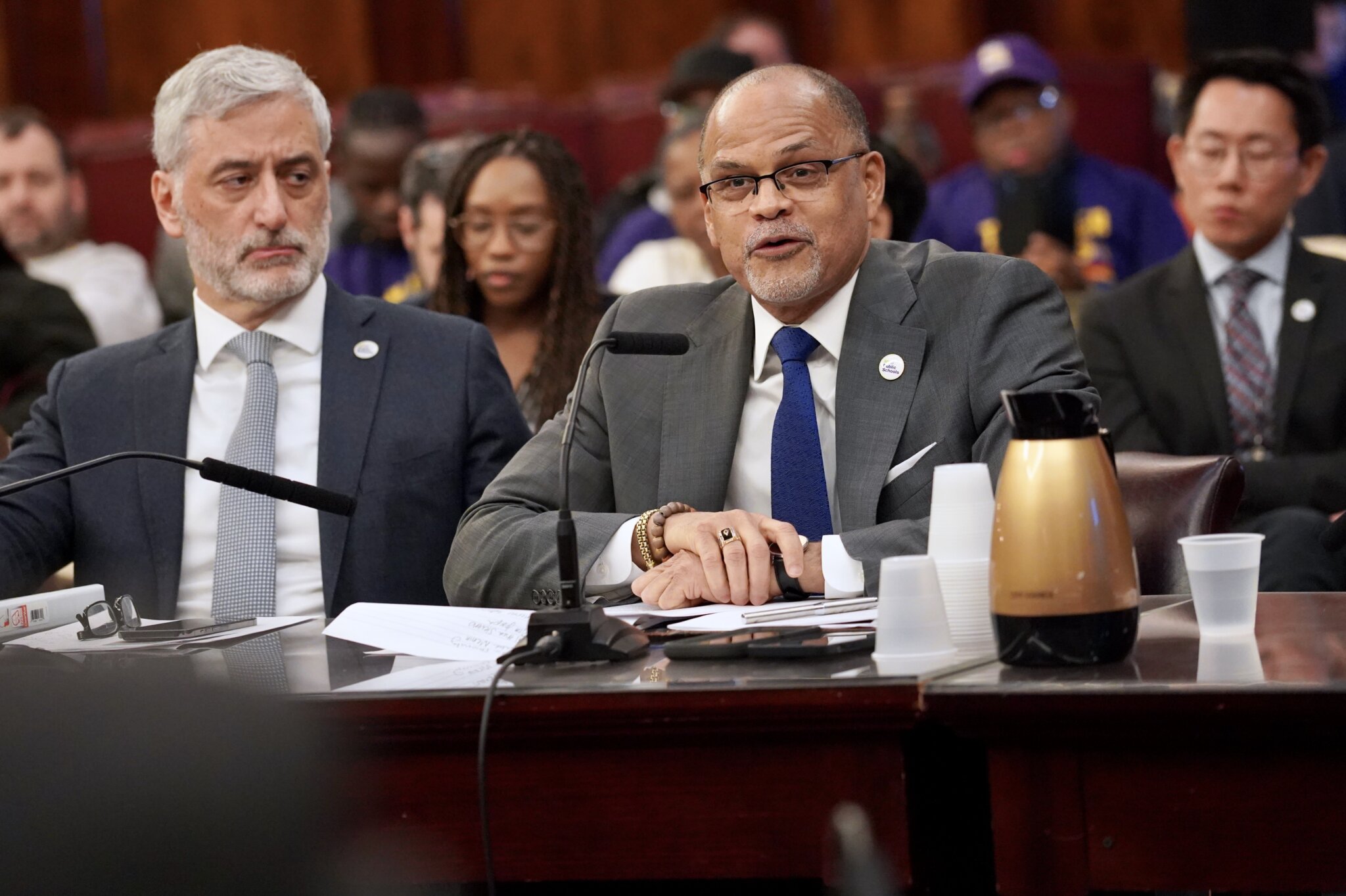 Math test score proficiency increased from 37.9% in 2022 to 49.9% in 2023. During that same period, English language arts proficiency increased from 49% to 51.7%. 
"These results are extremely encouraging," Schools Chancellor David Banks said. "Under the first year of this administration, we're seeing more of our students on grade level and meeting the state's learning standards, with significant gains in math and increases in ELA as well."
The disparity between Black and White students in ELA has seen a decline, with Black students increasing proficiency by 13.8% in math and 4.5% in ELA, reducing the gap with White students by 2.1% and 2.2% respectively.
"We also saw proficiency growth among the students we have historically let down: students of color, multilingual learners and students with disabilities," Banks said. "These results tell us we're on the right track. We are making strides in our recovery from the pandemic, and we are going to build on this success this year and beyond." 
Approximately 77.6% of Asian American students and 70.2% of White students passed their math exams, compared to 34.3% of Black students and 35.7% Hispanic students. And when it comes to ELA, 72.3% of Asian American students and 69.5% of White students passed the tests, compared to 40.3% of Black students and 39.4% of Hispanic students.
Crystal McQueen-Taylor, executive director of StudentsFirstNY, an education advocacy organization, highlighted NYC Reads, a New York City initiative to boost literacy in public schools.
"When less than half of Black and Latino students are passing their reading exams, it's clearly time for a new approach," she said. "NYC Reads, which is informed by proven, research-backed strategies to give teachers dynamic new tools for their students, is an immensely promising step forward. The curriculum's renewed focus on building students' decoding skills, in particular, will support English language learners and students whose families have come to New York to seek asylum."
The mayor's comments
Through a statement, NYC Mayor Eric Adams commented on the test scores and his administration's work in supporting students. 
"We are elated to see strong growth under this administration's first full school year," the mayor said. "As a student I struggled with an undiagnosed disability, so I know firsthand how the right support at school can change a student's trajectory. That's why we introduced critical investments like dyslexia screenings, NYC Reads, and more to ensure students are provided with the tools needed to unlock their true potential. This is only the beginning. The work continues under this administration and the leadership of Chancellor Banks to reinvent public education in New York City."
Where to Get More Information about the NYC Test Scores
Parents can see a summary of the state test results here, and more information about New York City public schools is available at schools.nyc.gov.