It's finally fall and New York City's art scene is bustling! Here's a look at some of the things you can expect to see in the arts scene this autumn.
Balloon Museum
From Oct. 27-Jan. 14, New Yorkers can embrace all things balloon at the aptly-named Balloon Museum, which has been making waves across the globe. There is no age limit for fun at this museum — those who swing through can experience a variety of different inflatable installations from 13 diverse international artists and studios including Sasha Frolova, Cyril Lancelin, OUCHHH, Camila Falsin, and more. Tickets are available at the Balloon Museum website.
Fountain House Gallery & Studio Open House
Fountain House Gallery is hosting an open house during the weekends through the end of October. During the open house, visitors can explore over two dozen arts, cul­ture and edu­ca­tion orga­ni­za­tions inside Gov­er­nors Island's his­toric for­mer mil­i­tary hous­es through Gov­er­nors Island Arts' annu­al Orga­ni­za­tions in Res­i­dence pro­gram. The best part? It's completely free! Head over to eventbrite.com for more information.
Pumpkin Nights at the Bronx Zoo
Everyone loves Boo at the Zoo, and to add ono the fall and Halloween fun, the Bronx Zoo is putting on Pumpkin Nights! There is no shortage of family-friendly fun at Pumpkin Nights. Guests who come by can enjoy an animal-themed illuminated jack-o-lantern trail and learn about animal behavior after dark from the knowledgeable zoo staff. Those who attend will also be able to watch live pumpkin carving demonstrations, challenge friends and family at lawn games, and enjoy local food trucks when they want something to eat or drink. Pumpkin Nights will take place on Thursdays-Sundays From Sept. 28—Oct. 29, more information at bronxzoo.com.
Spider Talk
Are your spidey senses tingling? Well, while this exhibit isn't about "Spider-Man", New Orleans-born/NYC-based artist Logan Sylve explores the nature of people vs. the nature of animals in his new exhibit, "Spider Talk." In his art, Sylve effortlessly blends together surrealism, expressionism, illustration, and animation. In this particular exhibition, you can experience scenes of human social interactions or solitary moments, with all the complexities and nuances of our makeup, and see how it compares to Sylve's simple compositions of animals, whose existence and intentions are far more straightforward and undefiled. The exhibit will be on display from Oct 5–26 at Chase Contemporary in Soho, 415 West Broadway.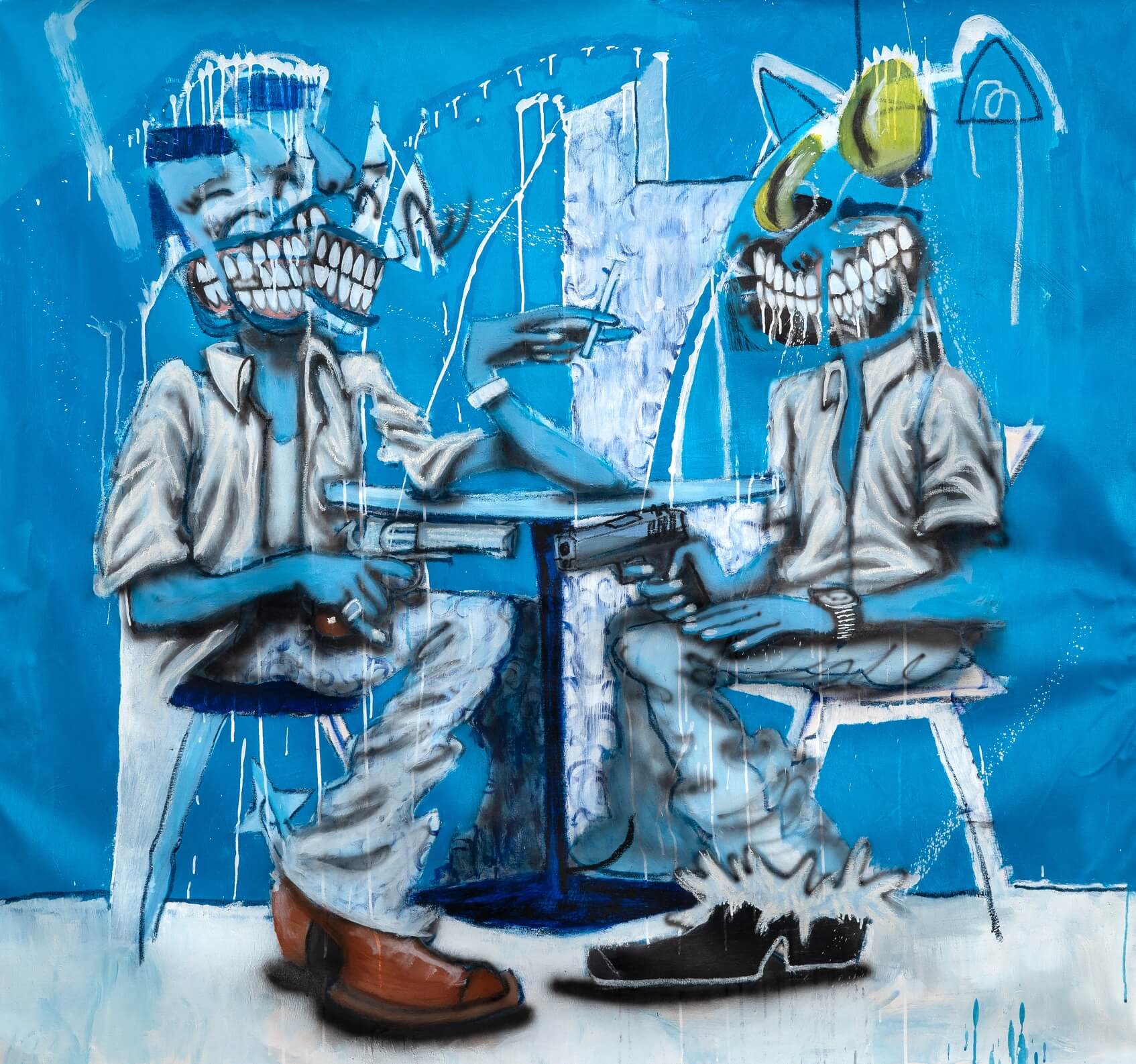 Best in Show
A new photography exhibit at Fotografiska New York pays tribute to our furry friends and their dynamics with their humans. Featuring over 150 works including portraits, candids, and video installations, the exhibit celebrates the pets that get us through our day-to-day lives while exploring the relationships humans and animals have with each other. The pieces come from 24 celebrated artists, including William Wegman and Elliott Erwitt, along with an international roster of contemporary photographers. This exhibition will be on display through April 2024. For more information, visit fotografiska.com/nyc.
Arsenal Gallery: Mi Parque Mi Tierra
In honor of Hispanic Heritage Month, the New York City Parks Department is hosting Mi Parque Mi Tierra at the Arsenal Galley in Central Park. Those who view this exhibit will see nearly two dozen artworks that not only explore Latino culture, but also celebrate the environmental, aesthetic, and recreational benefits of green spaces not just in New York City, but beyond. Mi Parque Mi Tierra will be on display through Nov. 9. Arsenal Gallery is located at 830 Fifth Avenue in Central Park.
The Rose of Versailles: Remembering Marie Jeanne Bertin
New York Textile Month is in full swing, and to celebrate, the Milliners Guild is partnering with the Garment District Alliance a free exhibit that highlights one particular item in fashion: hats. That's right, hat fans, this exhibit is all about the best head accessory. Titled The Rose of Versailles, this exhibition features a variety of hat designs inspired by Marie-Jeanne Bertin, who is cited and remembered as the first celebrity milliner, or a person who makes and sells women's hats. The designs are brought forth by 21 Guild members and feature a mix of historical and modern hats and headpieces. The exhibit will be on display at The Garment District Alliance, located at 215 west 38th St., through Oct. 12. 
Field of Light
Something to look forward to this fall is Field of Light, which will illuminate Freedom Plaza later this year. Created by Bruce Munro, this installation will feature over 17,000 lowlight, stemmed spheres and will span more than six acres from 38th to 41st Street east of First Avenue. Guests will be able to walk the winding path as the lights splash against the city skyline and the East River waterfront. The installation opens this winter and will on display for 12 months. Visit fieldoflightnyc.com for more.