The New York Police Department is helping to teach youth crucial skills — and capture their hearts in the process — through a summer employment program.
Taking artistic and gifted youth under their wings, various heads of department are allowing teenagers from all across the Big Apple beneath the blue shield and into their bosoms where they aid the youngsters to fine-tune and even learn new skills not often associated with the police department, such as photography and even artwork.
Lorenze Ford is a talented artist who, throughout the summer, has been honing his abilities in the latent fingerprints section of police headquarters. Here the Bronx native has been creating criminal sketches based on vintage mugshots.
Rubbing shoulders with officers, Ford takes pride by knowing his creative abilities could be used to capture dangerous criminals and even save lives.
"Drawing was just a hobby for me until the sketch artist told me it could be used in a more proficient way. I kept drawing and drawing, and I realized that drawing could actually help catch people," Ford said.
The Summer Youth Employment Program (SYEP) is offered to those from 14 to 21 years of age, and although the annual initiative was canceled last year due to the COVID-19 pandemic, those participating have seen a sharp rise in registration.
In 2019, about 406 youth members took part in the program compared to the 598 currently enrolled in 2021. Director of Community Affairs Bureau Alden Foster credits the surge to all that the NYPD has to offer, far more than merely law enforcement.
The NYPD is made up of a multitude of sections working in tandem to support each other, one of which is photography. According to department head George Brown, One Police Plaza employs 17 photographers and while mugshots are a vital piece of the department's infrastructure, taking portraits of officers and photographing events such as funerals are an important part of documenting NYPD's history, something Derrick Tsh has been undertaking over the last number of months.                    
"We did a lot, we helped to take portraits and photos and got to shadow senior photographers going on police events," said Tsh, sharing that he was able to photograph a canine graduation in Floyd Bennett Field, a picnic, an officer's funeral, and so much more this summer.  
"It was a good experience to come here and learn all about the different types of photography and how to take photos and edit," Tsh added.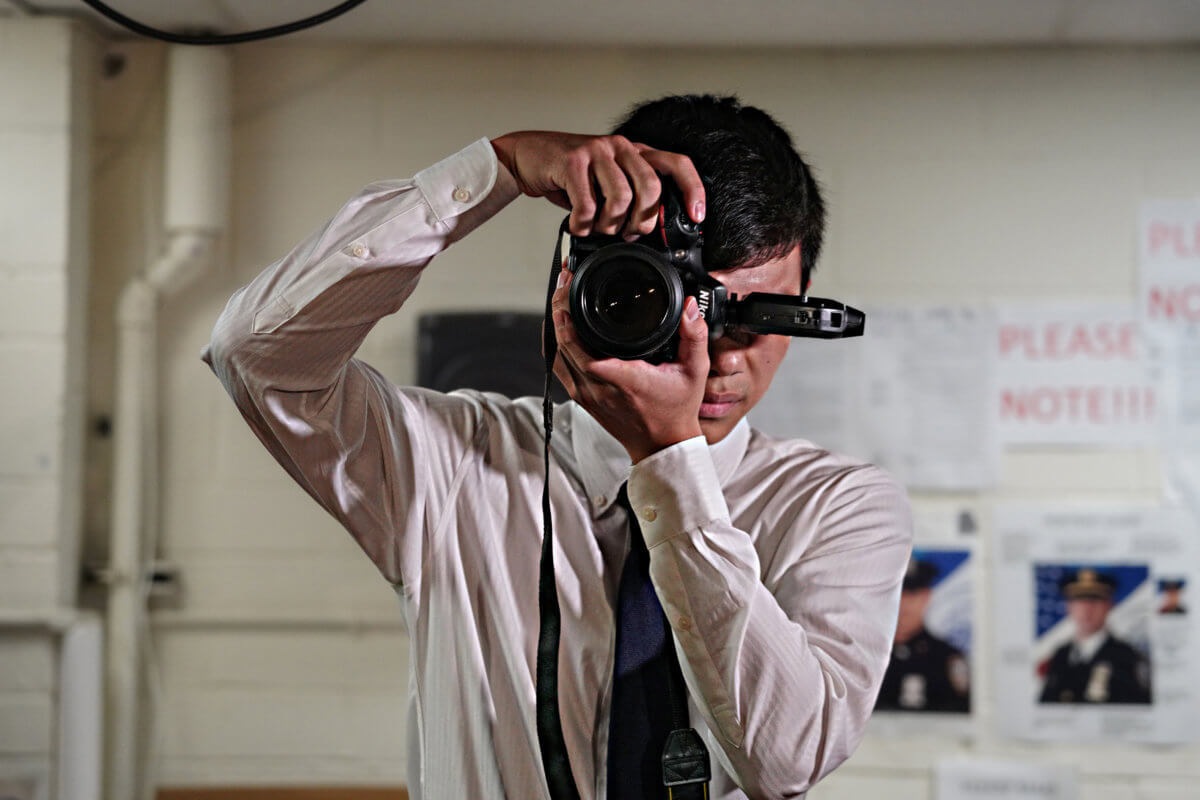 Yet with all the crafts students are learning there is one thing they say is even more important in their minds: respect. Despite preconceived notions they have harbored while growing up, Anabl Guerrier a high school senior from Kingsbridge in the Bronx, shared her surprise at the level of dignity she has been afforded during her SYEP placement. 
"I learned a lot of things that I didn't know before and like on Instagram you would see that police officers are bad, but that's not true," Guerrier said. "I've never thought officers were bad and I don't let social media change what I have seen. I've never spoken to a police officer until I started working with my supervisor, Officer Rodriguez. He's not what social media portrays as bad or as rude. He is very respectful and all the other cops I've worked with treated me like a young adult and not just a little child, an intern. They treated me with respect."