A police-involved shooting in Queens on Saturday evening left both an armed suspect dead and an officer hospitalized, it was reported.
According to sources familiar with the investigation, a man allegedly fired at cops at around 6:25 p.m. on 205-17 116th Ave. in St. Albans.
Sources said that officers returned fire, killing the suspect with a barrage of bullets. Several officers were taken to a nearby hospital for ringing in the ears and high blood-pressure following the incident.
NYPD brass Chief of Patrol Jeffery Maddrey and Chief of Transit Jason Wilcox spoke from the scene later that night. According to Maddrey, the NYPD received several 911 calls from the suspect who made threats to both elected officials, including Governor Kathy Hochul and law enforcement about 20 minutes prior.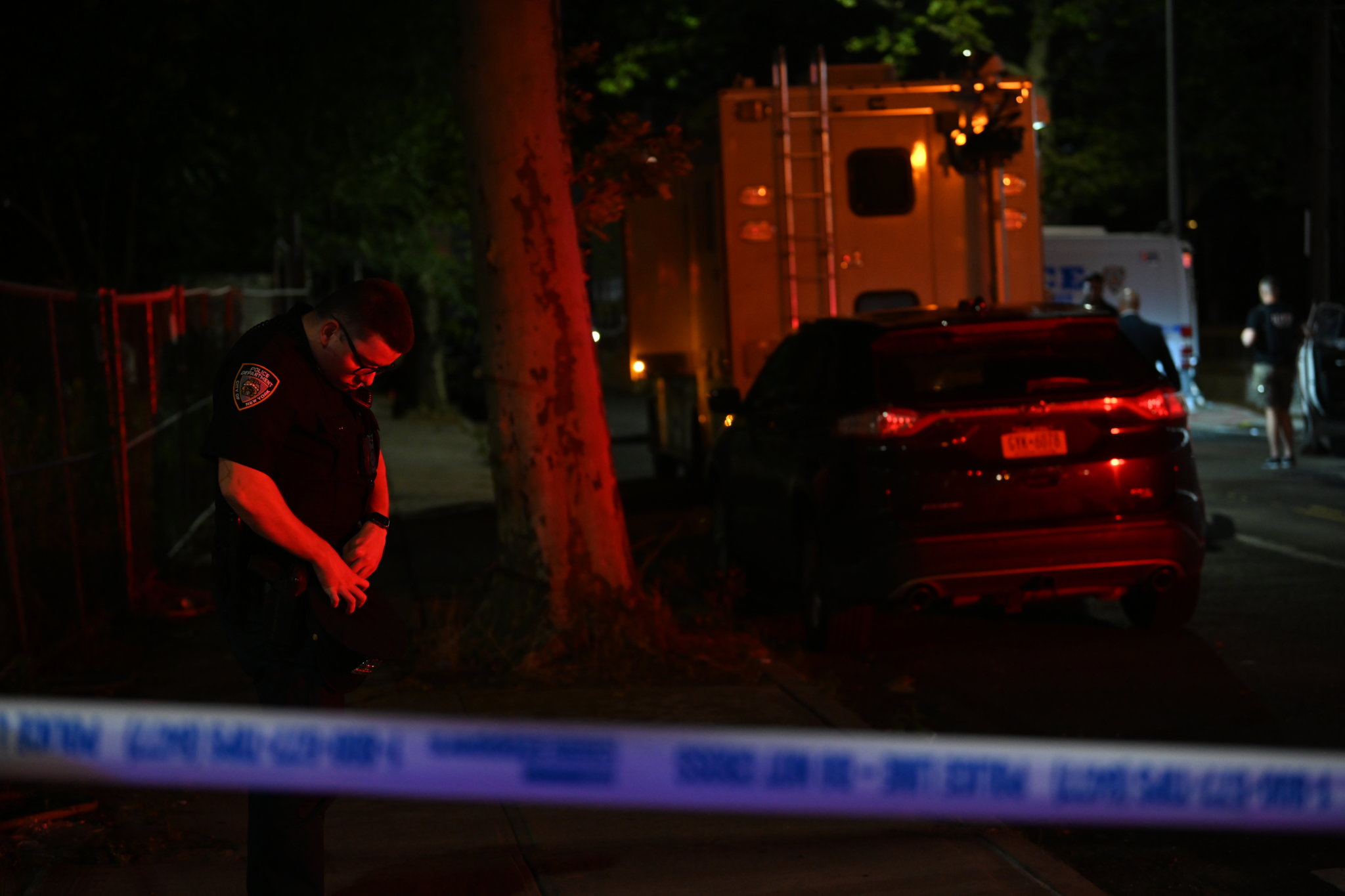 "He clearly stated that he was going to blow the head off of the first police officer he saw," Maddery said. "The sergeant from the 113th precinct responded with multiple units."
According to Maddrey, the man immediately become belligerent with responding officers, hurling verbal abuse and refusing to respond to commands before brandishing a handgun and firing shots. Maddery—who stated that he observed numerous bodycam footage—believes at least 6 officers returned fire in a bullet whirlwind, which killed the gunman.     
Local residents were shaken by what they cite as a hail of bullets that broke the weekend silence in grim fashion. Yet those present at the incident said that harsh reality of the situation was not immediately apparent.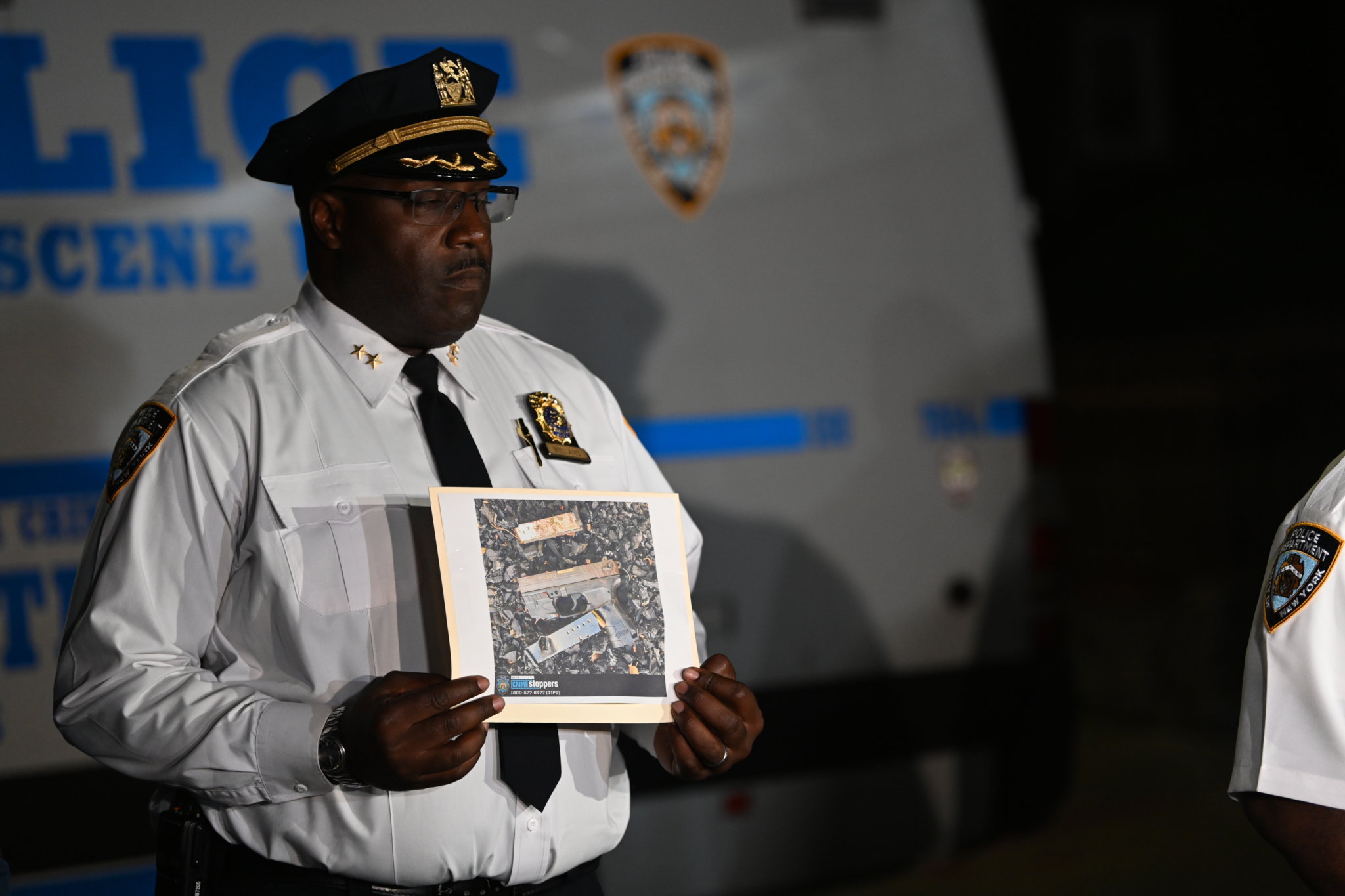 "It sounded like fireworks," Jamal Walker, a nearby resident told amNewYork Metro in disbelief.
Others, however, say they constantly live under the threat of gun violence to the point it has become a way of life.
"I heard like 30 shots. Cops were coming down the block heavy. I'm not scared, I'm used to this. They are shooting everywhere," Ralph Greoiege said. 
Maddery estimates that some 100 shots were fired in the chaos and that the individual did have previous police contact. The chief also lamented that the officers were forced to draw their sidearms.
"This is the inherent danger that members of this department face and it just shows you their commitment because officers respond," Maddery said.     
Brooklyn also saw its own police involved shooting almost exactly one hour later during a traffic stop.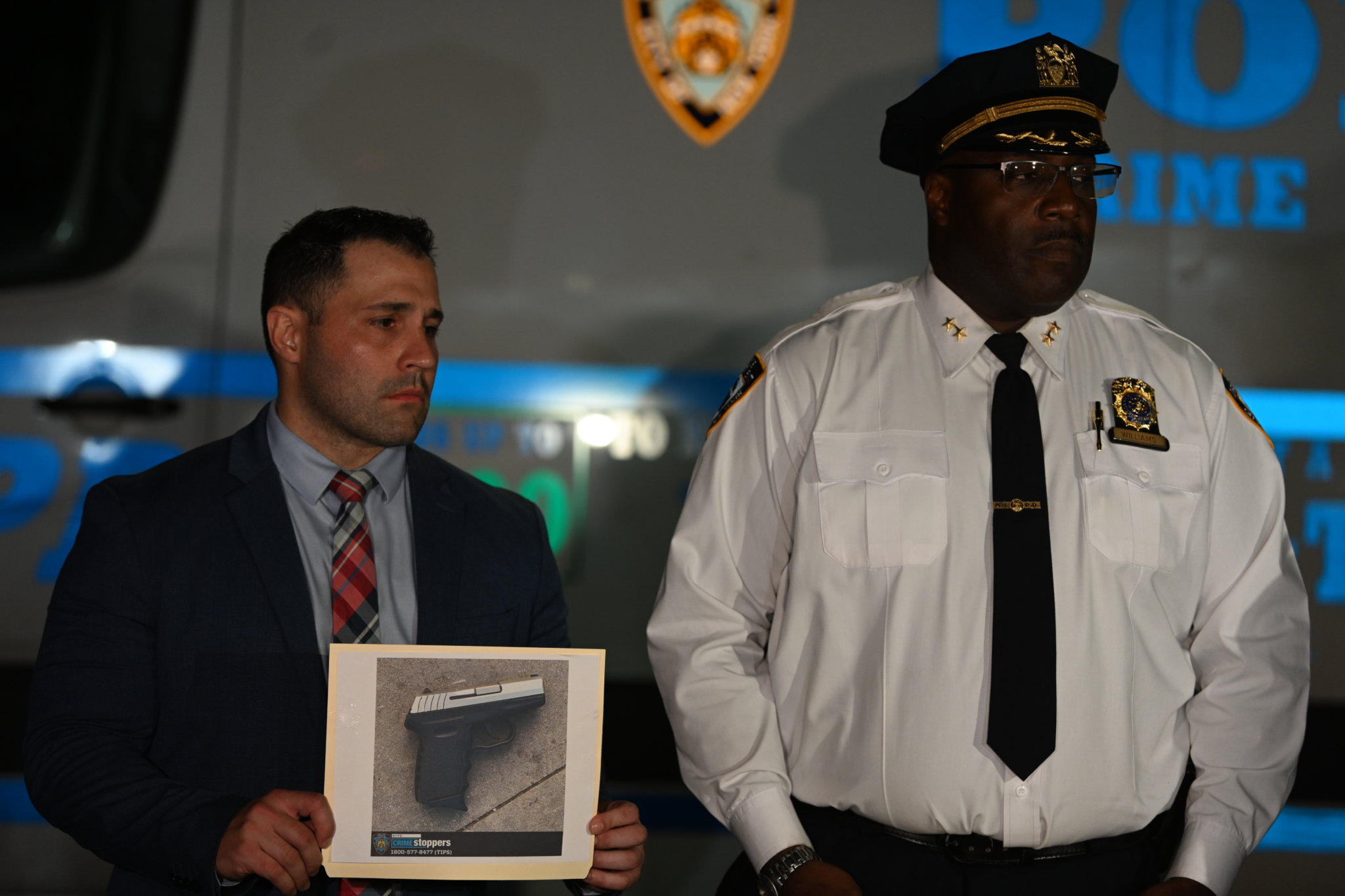 Cops reported that uniformed members of the Public Safety Unit inside an unmarked police vehicle stopped a gold Nissan on Nevins Street and Flatbush Avenue for a traffic violation. The officers reportedly interacted with several occupants in the pulled-over car for almost ten minutes without incident until an officer asked the group to leave the Nissan, which prompted the front passenger to take off running.    
An officer pursued the fleeing man for multiple blocks until the suspect allegedly span around on Rockwell Place and Lafayette Avenue, drew a handgun, and fired a succession of shots. The officer immediately returned fire, striking the man in the chest. The gunman later died at a nearby hospital. The officer also received medical treatment for tinnitus.