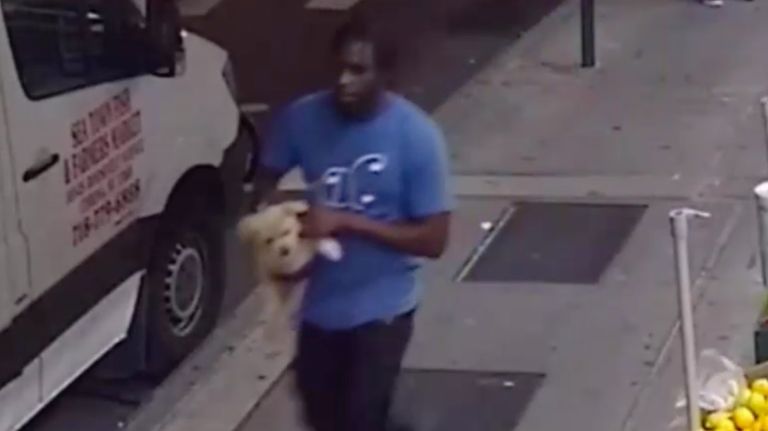 A dog that was stolen from outside a Williamsburg grocery store this week has been found and reunited with his owner, police said Wednesday.
The 21-year-old pet owner had left the dog, named Theo, on a leash outside the store on Humboldt Street and Flushing Avenue, cops said, but when she came out, all that was there was the leash.
Video surveillance caught a man dragging the terrier mix by the collar at about 9 p.m. Monday. Police were also looking to speak with a second man who was seen walking with the suspect.
Police released video of the incident Tuesday night.
🚨WANTED: Who took Theo?

On 8/19 around 9 PM, on the corner of Humboldt & Flushing Ave in Brooklyn, Theo the terrier mix was taken after his owner went into a store & left him outside. Know these guys? Know where the pup is? Call anonymously or DM @NYPDTips 800-577-TIPS. pic.twitter.com/uROIwC7bEj

— NYPD NEWS (@NYPDnews) Aug 233, 2019
An NYPD spokesman said one person was in custody, but charges had not been filed as of Thursday morning.
"Theo has been found and reunited with his human. The investigation is ongoing, thank you to everyone who shared," the NYPD tweeted.