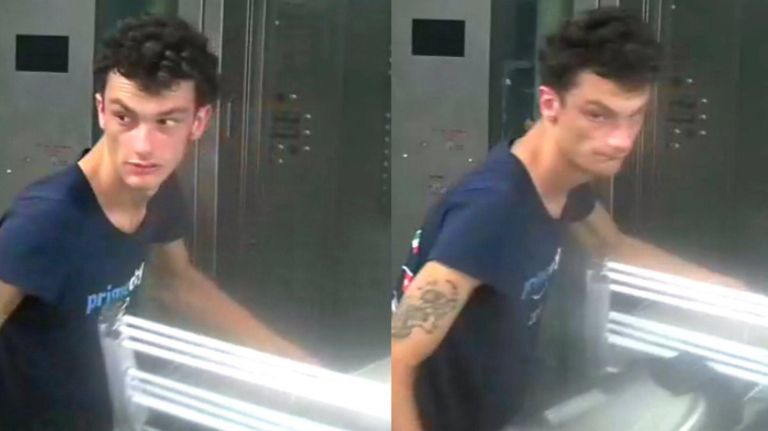 A 26-year-old homeless man is facing charges after allegedly leaving suspicious packages on a Manhattan street and at a subway station Friday morning, sparking an evacuation and snarling service for hours, police said.
Larry Griffin is accused of placing the devices, which turned out to be empty rice cookers, in the subway station at Fulton and Williams streets in the Financial District and on West 16th Street and Seventh Avenue in Chelsea, according to police.
Surveillance cameras had captured Griffin, who was seen pushing a shopping cart in the subway station and leaving the rice cookers, according to police. He was charged Saturday with three counts of placing a false bomb, police said.
All three were "hoax devices," John Miller, the NYPD's deputy commissioner of intelligence and counterterrorism, said at a news conference Friday morning.
The first two devices were discovered near an elevator and on the platform of the subway station at around 7 a.m., prompting the station to be evacuated and causing a ripple effect of subway disruptions during the morning commute.
"Our @NYPDCT Bomb Squad has cleared the devices inside of Fulton Street subway station in lower Manhattan. They are NOT explosive devices," the NYPD Counterterrorism Bureau wrote on Twitter at about 8:15 a.m.
The third device was found later in the morning and was cleared shortly after 9 a.m., the NYPD said.
The cookers were all the same make and model, according to Miller.
Gov. Andrew M. Cuomo, speaking on WCBS NewsRadio 880 Friday morning, confirmed that the cookers found at the subway station were not "actual bomb devices."
"There were no wires, etc.," he said but added that the suspicion is that they were placed to suggest they were explosive.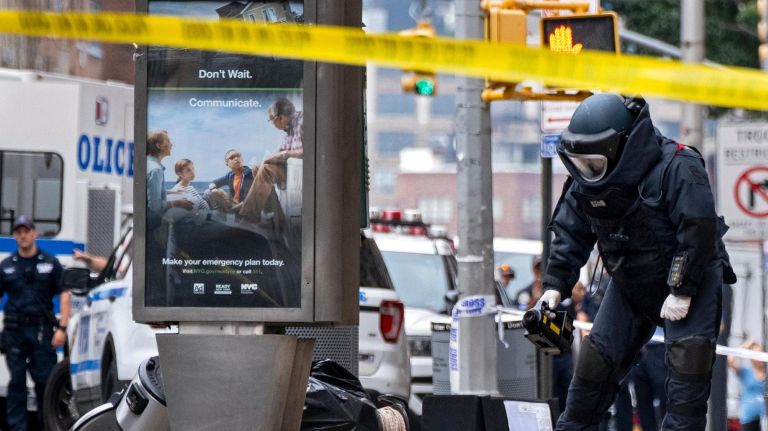 The Fulton Street investigation impacted service on the 2, 3, 4, 5, A, C, J, W and Z lines for several hours. Regular service resumed by Friday afternoon.
NYC Transit President Andy Byford said the coordinated response between police and transit officials showed the "benefit of everyone working together.
"We can keep New York safe," Byford said.
Friday's scare came nearly three years after a pressure cooker that was rigged as an explosive device rocked the Chelsea neighborhood. Thirty people were injured when the device, packed with ball bearings, exploded on West 23rd Street on the evening of Sept. 17, 2016. Another pressure cooker device was left on West 27th Street, but it did not detonate and police were able to defuse it.
Ahmad Khan Rahimi, an Afghan-American from New Jersey, was found guilty in the attack, as well as another bombing at a charity 5-kilometer race in New Jersey earlier that same day.
With Matthew Chayes and Lauren Cook