Manhattan detectives arrested on Friday a 19-year-old for allegedly stabbing a man to death at Pier 84 earlier this month, ending a two-week manhunt to find the killer. 
Police said Luis Gil of the Bronx allegedly stabbed 35-year-old Hugo Morales to death on July 13 while six accomplices looked on. 
According to police, Gil and his alleged partners-in-crime approached Morales at the pier near 12th Avenue and West 44th Street at around 6 a.m. that fateful morning, and plunged a blade into his chest.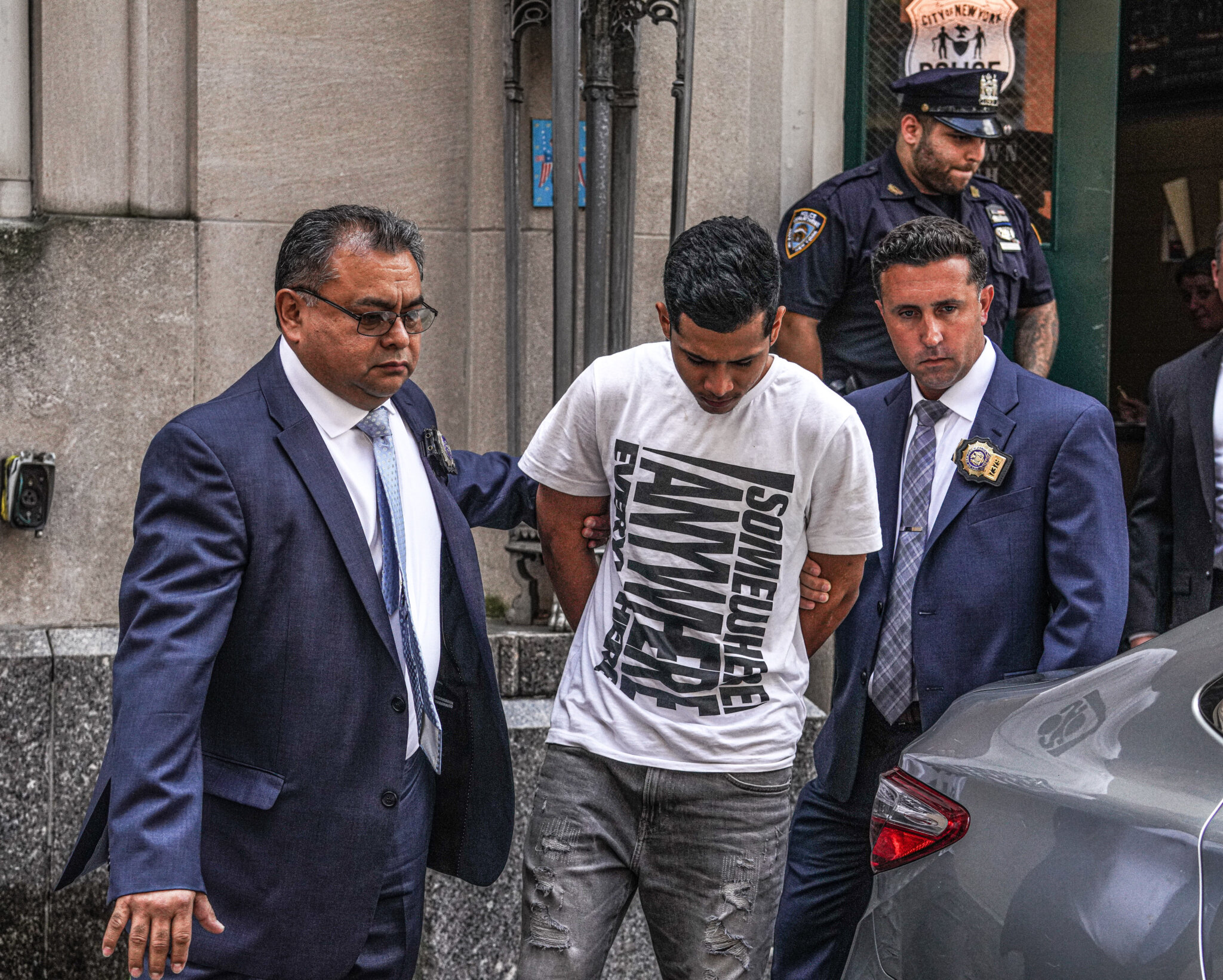 Paramedics arrived on the Pier 84 scene shortly after and rushed the bloodied victim to Mount Sinai Morningside hospital, where doctors pronounced him dead. 
Cops asked the public for help in tracking down seven suspects connected with the killing, including the alleged murderer, but no arrests were made until Friday morning, when they cuffed Gil at the Midtown North Precinct. 
Gil was previously arrested on July 7 of this year, when he stole money and marijuana from a victim on 41st Street and 11th Avenue, according to police sources. 
Through July 23, when the most recent NYPD data is available, there had been 228 murders recorded in the five boroughs.