A man is fighting for his life after being struck by an SUV driver on a particularly deadly Brooklyn roadway Wednesday morning.
The unidentified 66-year-old man was crossing the street at Kings Highway and East 13th Street in Midwood at about 9:38 a.m. on Sept. 27, police said, when he was struck by the driver of a Hyundai SUV. Police responded to a 911 call and found the man lying in the roadway.
EMS transported the man to Maimonides Hospital, where he is in critical condition.
Police said the driver remained on scene, and no arrests have been made.
The Hyundai, with Taxi & Limousine Commission plates, has racked up 15 school zone speeding tickets, 8 red light tickets, and 13 bus lane violation tickets since 2016, according to How's My Driving NY.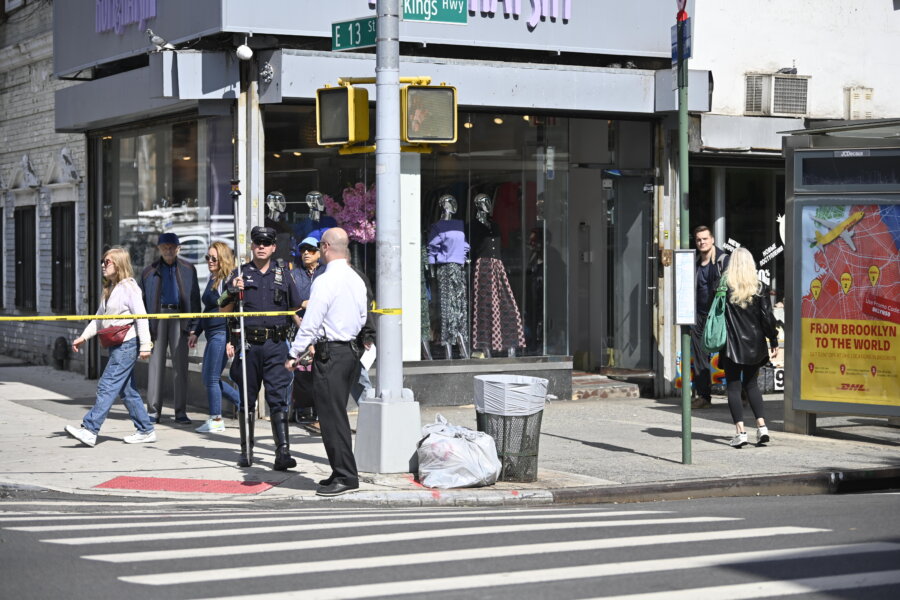 Moreover, the collision occurred on a particularly deadly stretch of roadway in Brooklyn.
Back in January, just a block away at Kings Highway and East 14th Street, 58-year-old Diego Andrade died after being struck by a privately operated garbage truck.
A block east of that, at the intersection with East 15th Street, a cab driver died after crashing into a light pole on a snowy evening in 2019. Still, another block over at East 16th Street, 85-year-old Bella Markowitz was killed after being struck by a driver in 2015.
Traffic collisions have claimed 181 people's lives so far in 2023, slightly below the numbers seen in the same period of 2022.