The first week of training camp has come to a close for the New York Jets and there were plenty of draw-dropping plays throughout. 
Whether it was Garrett Wilson's toe-tap reception on Sunday, or the defensive line dominating throughout, Gang Green has plenty to be excited about following their first week of practices. 
Here are some of the big standouts that have excelled through the Jets' start of training camp.
Jets' defensive line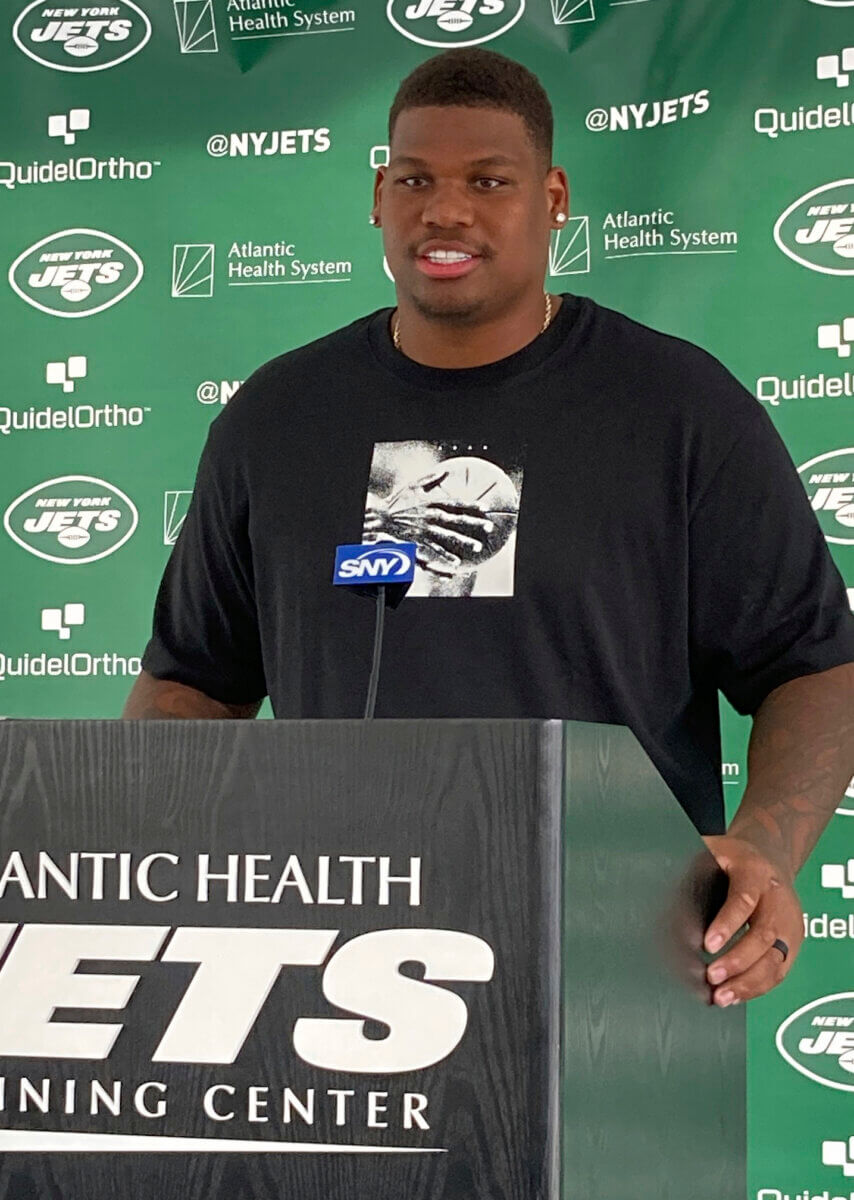 There hasn't been a more consistently dominant group through the first week than the collection of defensive linemen the Jets possess. Whether it was Quinnen Williams bottling up the middle, or the combination of Jermaine Johnson, Will McDonald IV, and John Franklin-Myers harassing the quarterbacks, New York has to be excited by the tremendous work done by the defensive line.
For a team that wants to send rushers out in waves, they have shown they'll be able to do that even more than last year.
Tony Adams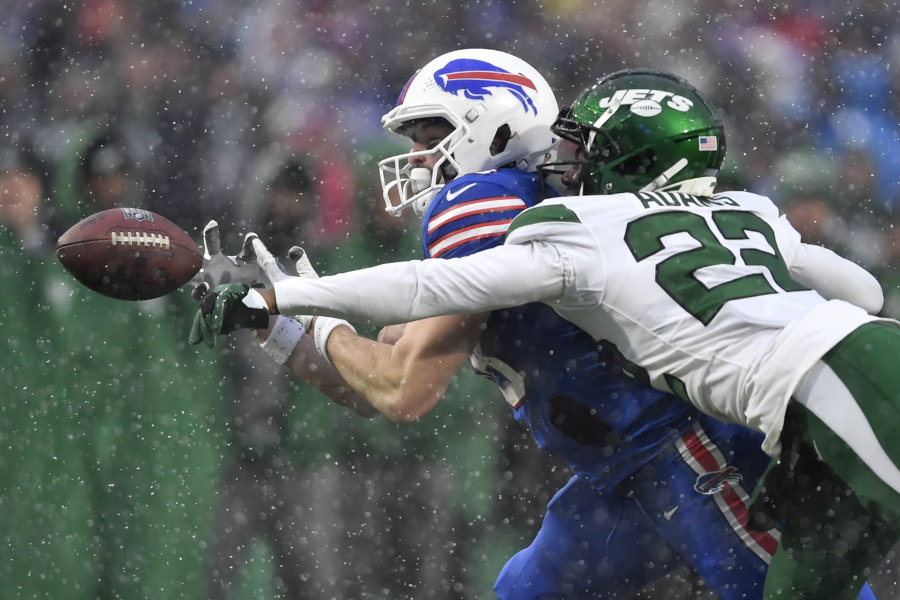 Arguably the biggest surprise this camp has been the play of former undrafted free agent Tony Adams. Adams' roster spot is not necessarily guaranteed this season, but he's made some excellent plays in pass coverage and has been arguably the best safety on the field so far for Gang Green. 
If Adams continues to play like this, the likelihood is that he'll have quite a lot of playing time in 2023.
Garrett Wilson
The Sauce Gardner-Garrett Wilson training camp battle has been something to behold with both sides getting their separate victories. While Gardner has probably been the overall winner through the first week, Wilson has shown just how good he can become this season with Aaron Rodgers as his quarterback. 
Wilson's toe-tap at the end of Sunday's practice was the catch of the week, but it doesn't take away from how good he's looked so far in his second camp with the Jets.
Tyler Conklin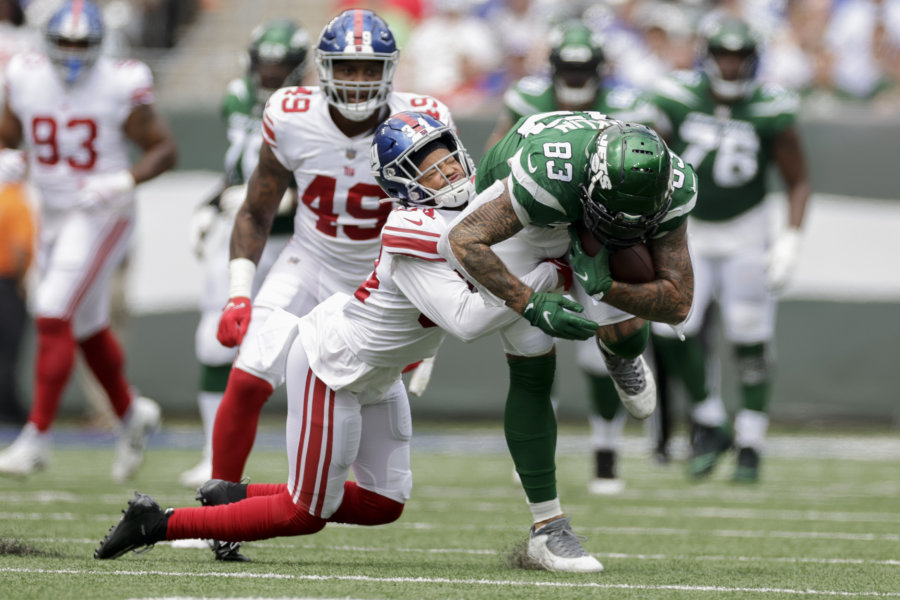 With CJ Uzomah out, Tyler Conklin has been more than capable of handling the load as the starting tight end. In fact, while Jeremy Ruckert has been a fan favorite during OTAs, Conklin has seemed to have the better chemistry with Aaron Rodgers at this point of training camp. 
Conklin has been as dependable as they come over the first week and should get his fair share of the starter reps whenever Uzomah does come back. 
Jason Brownlee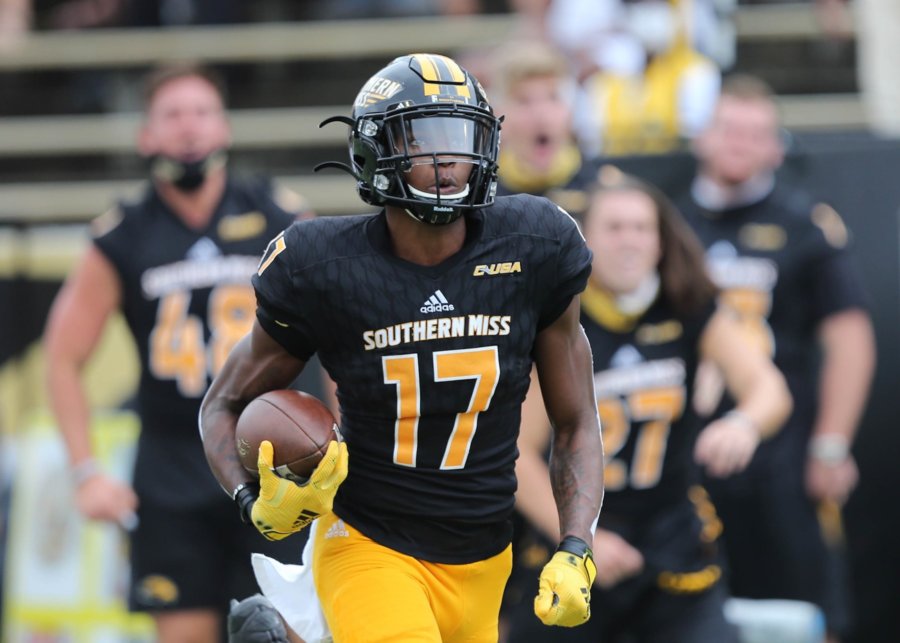 New York has their first five receivers set in stone in terms of who makes the roster. If any other receiver is going to fight for the last spot, they'll need to do so in the preseason games, and practice field. 
So far, Jason Brownlee has been that player. 
Brownlee is an undrafted rookie but made an incredible catch on Sunday when he used his 6'2″ frame to outmuscle a defender for a jump ball reception. It was one of the best plays in camp and an early statement from Brownlee that he might be capable of making an impact on the 2023 team. 
For more New York Jets news, turn to AMNY.com