FLORHAM PARK — The New York Jets sit 1-1 on the young NFL season but have a golden opportunity to position themselves nicely for future success at home Sunday. 
They'll have to end an eight-year winless streak to their arch-rival to do so.
When the New England Patriots travel to MetLife, they'll try and stave off a disaster 0-3 start against a Jets team in disarray after a 30-10 loss to the Cowboys last week. The Patriots may be desperate, but Gang Green is looking to show their poor showing in Dallas was a fluke. A win for either team would go a long way to saving their seasons and putting them on the right path for the remainder of the year. 
Who has the edge? We go through the keys to the game and more here. 
New York Jets vs. New England Patriots
Where: MetLife Stadium
When: Sunday, September 24th, 2023
Kickoff Time: 1:00 pm – ET
How to watch: CBS
Line: Patriots -2.5
Keys to the Game
Robert Saleh's staff vs. Bill Belichick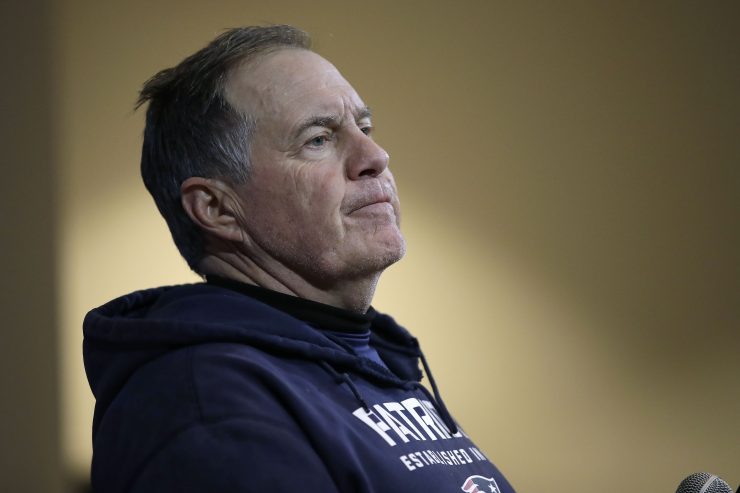 Belichick has been the boogeyman in New York for the last two decades. He always seems to be a step ahead of whatever coaching staff the Jets possess. If Gang Green is going to end a 14-game losing streak, their coaching staff will need to be a lot better than they were in Dallas. 
A big problem against the Cowboys was the coaching staff's inability to make in-game adjustments to what the Cowboys were doing. They were reacting more than attacking on both sides of the ball. Against the Patriots, dictating play is an essential part of the game plan. New York has to own the line of scrimmage, dominate downfield, and not turn the ball over. 
But the other part is that the coaching staff can't make losing plays. A common theme found in many Patriot wins over the years is coaching staff's overthinking what Belichick will do and confusing their roster into making mistakes. If the Jets can keep their game plan effective and efficient, they'll be in the game. 
To win, it'll be up to the coaching staff to limit their own mistakes. 
Quick Pressure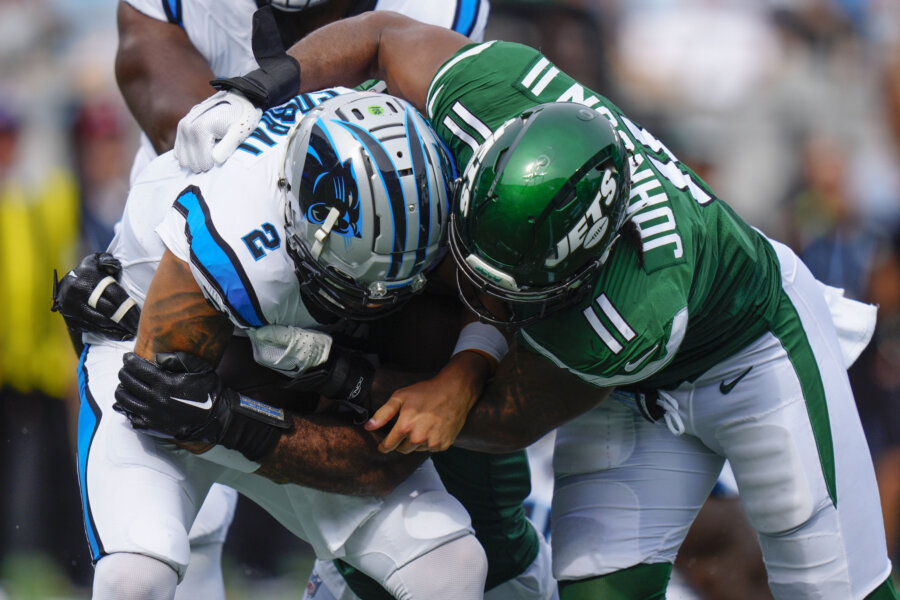 Mac Jones has improved through two games as a passer than last year. Of course, that'll happen when a true offensive coordinator is calling the shots. New York's defensive scheme is simple in that getting quick pressure is how they win most of their games. 
Jones is one of the quickest passers in football though. Through two games, no one has gotten the ball out faster than the Patriots quarterback as the group tries to recover from their offensive line problems. If New York cannot get pressure on Jones, like they were unable to do against Dak, then the Jets are in deep trouble. 
Dominating the line of scrimmage is of paramount importance at home, and it's the only way they can win against a well-disciplined Patriots team. 
Will the O-Line improve in their third game together?
It doesn't matter who the quarterback is – if the Jets offensive line protects like they've done through two games, scoring will be hard to come by every week. 
New England possesses a bevy of top pass rushers that pair nicely with Belichick's confusing scheme. It's confused a line as great as the Philadelphia Eagles. A group like the Jets could be in for nothing short of a disaster if they aren't careful. The group hasn't played together a lot, but Sunday will be the third game together. The team needs to show some improvements in the group. 
Simply put, only averaging 13 points per game on offense won't cut it in the modern NFL. People can blame Zach Wilson but this problem right now rests solely on the effectiveness of the offensive line. 
X-Factor: Mecole Hardman
Hardman has had a total of one touch so far through two games. For a player with his speed and athleticism, the Jets need to find a way to get him the ball more often. It's the only way they can keep pressure off of Garrett Wilson and move the football through the air. 
New York needs big plays in their passing attack. Targeting a top speedster would go a long way in accomplishing that. It'll be up to Hackett and the rest of the offensive staff though to figure that out. 
For more New York Jets news, turn to AMNY.com