The beloved Big Apple Circus is returning for its 46th season on Nov. 8, promising the most spectacular display of high-flying stunts and slapstick comedy yet.
While the traditional attractions will make their return to Lincoln Center, visitors will also be treated to a one-of-a-kind collaboration between the Big Apple Circus and Circus-Theater Roncalli — a German-based circus that has established itself as the premier performance company in Europe. 
Entitled "Journey to the Rainbow," the collaborative show between the two circus companies will run for 8 weeks under the Big Top at Lincoln Center's Damrosch Park, ending on New Year's Day. 
The new partnership will mark Circus-Theater Roncalli's long-awaited American debut, as they bring their 34 performers and legendary set design to New York with all-new mesmerizing tricks.
"As a circus performer for decades, I can ensure that this first-ever collaboration between Big Apple Circus and Circus-Theater Roncalli will be our most spectacular production yet, filled with classic circus charm and otherworldly theatrics," said Nik Wallenda, producer of the new show.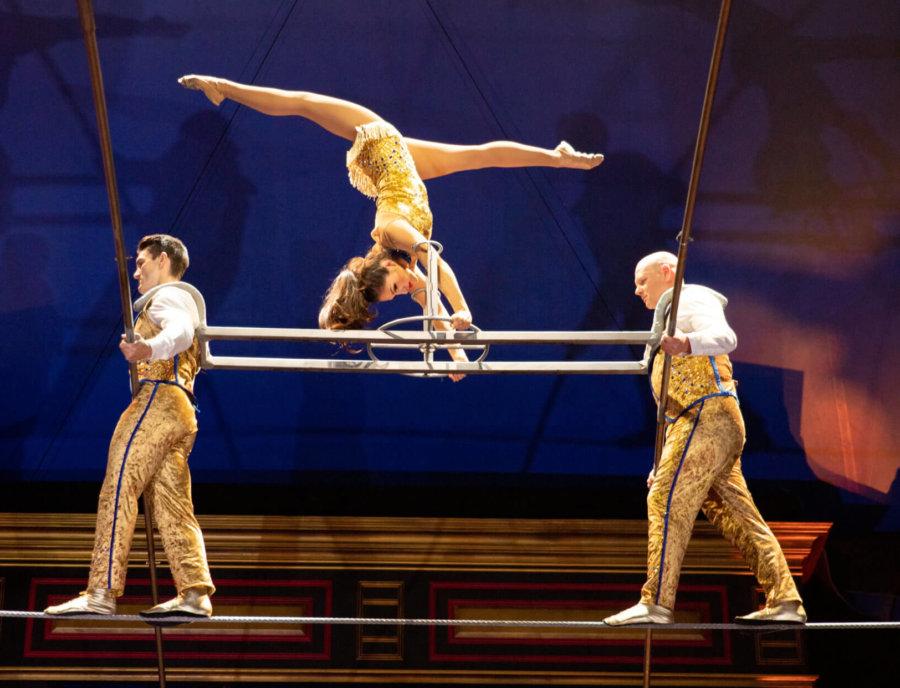 While fans of high-flying festivals may have seen a Big Apple Circus performance before, the addition of Circus-Theater Roncalli promises to make this year's season even more mesmerizing. 
Founded in 1976, Circus-Theater Roncalli is renowned for its immersive, cutting-edge acts, blended with a suite of technology and world-class music that transports audiences to a "dreamlike wonderland," said Wallenda. 
The show, which features 300-degree holography to project lifelike 3D images during the circus, was heavily inspired by famed artist Andy Warhol, who was a vocal proponent of bringing the Circus-Theater Roncalli to the United States. 
"Ever since Andy Warhol told me that he wanted to bring the Circus-Theater Roncalli to America, this idea has always been in the back of my mind," said Circus-Theater Roncalli founder and owner, Bernhard Paul. "Warhol said at the time that this was the kind of circus that New Yorkers would love. We are now very excited to realize our dream and create a magical production that tells the story of our founding and celebrates the joy and wonder of classic circus."
Tickets to "Journey to the Rainbow" are on sale now at the Big Apple Circus website.