A massive power failure forced Brooklyn's Woodhull Hospital to shut down and be evacuated Saturday, sending scores of patients to be transferred to other medical facilities.
Friday's record-setting rainstorm triggered a power failure midday that forced Woodhull to run on emergency backup power the remainder of the day, according to NYC Health + Hospitals, which operates the massive medical center in Bedford-Stuyvesant.
The evacuation is necessary because Con Edison must shut down the backup generator in order to fully restore power to Woodhull. 
"We are prepared to activate a full evacuation plan and transfer all patients to other hospitals or post-acute facility in our health system," said NYC Health + Hospitals/Woodhull CEO Gregory J. Calliste in a statement Saturday afternoon. "We are confident that our expert team of emergency managers, patient care professionals, and city government partners will be able to safely transfer and protect our patients. And we're grateful to our partners at Con Edison for completing these repairs as swiftly as possible."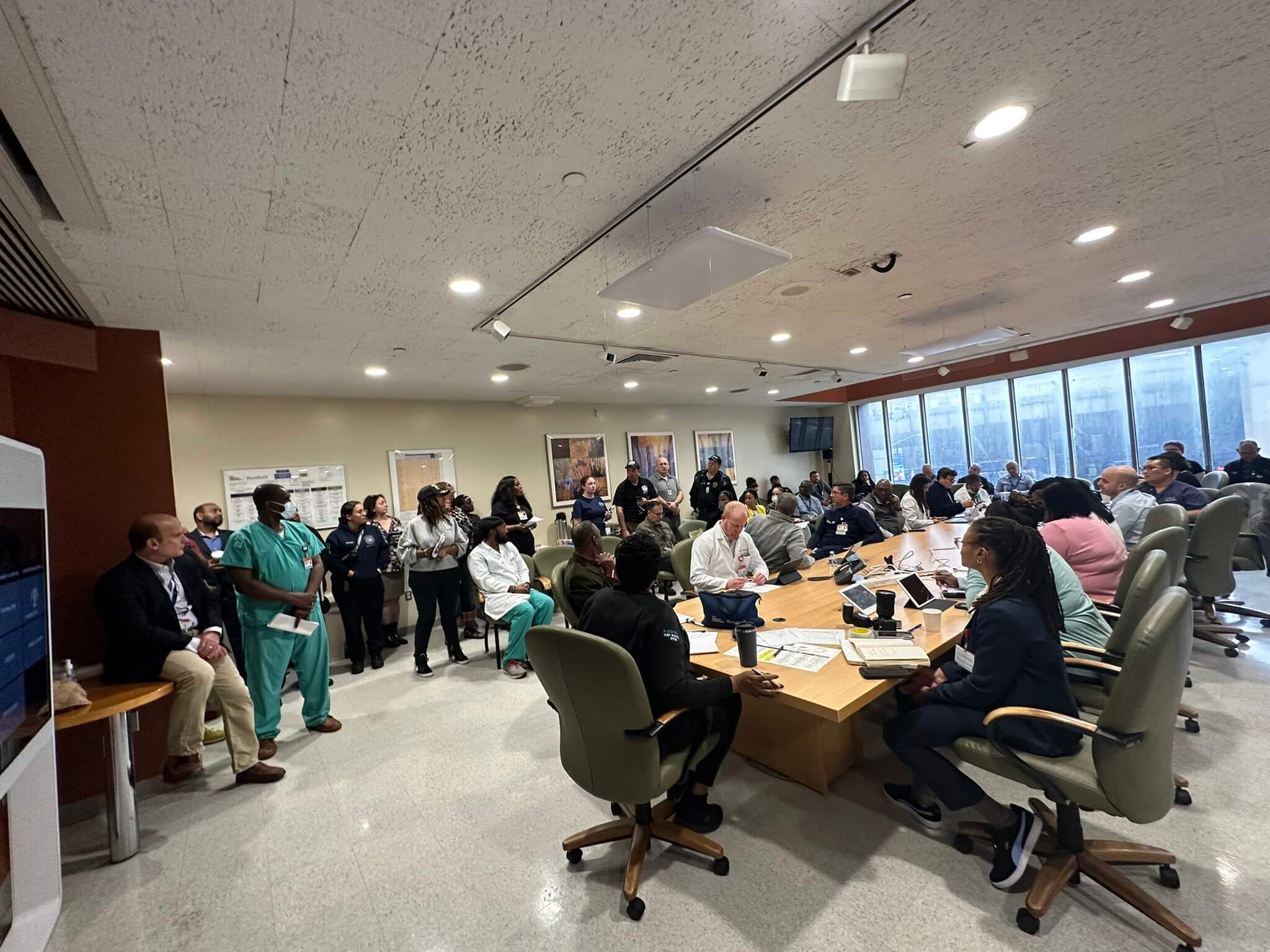 Some 120 patients were set to be transferred to other NYC Health + Hospitals facilities around the city via ambulances, ambulettes, FDNY vehicles and NYC Emergency Management vehicles. The most critical patients at Woodhull were transferred Friday as a precaution.
Nurses and other hospital staff members traveled with the patients to their new facilities in order to ensure continuity of care, NYC Health + Hospitals reported. Patients' families were also notified, and provided with all necessary contact information about the facility to which their loved ones were sent.
The full evacuation of Woodhull Hospital is expected to take 6 to 8 hours, after which the backup power supply will be turned off, and Con Edison will make the repairs necessary to fully restore power. NYC Health + Hospitals estimates the repairs could take several days to complete.  
Ambulances that would normally be sent to Woodhull Hospital are instead being dispatched to other medical centers across Brooklyn. Nearby hospitals were advised of the sudden closure in order to handle the anticipated extra patients.
Opened in 1982, Woodhull has 362 beds and handles more than 80,000 emergency room visits a year.