Pat Irwin got his start in music as a Cleveland boy in the second grade, with a clarinet. As he grew up, he was drawn to the guitar, but his parents forbid him to have one, so he did the logical thing: he bought one and hid it at his friend's house. 
Since then, he's played with the B-52's, Lydia Lunch and the Raybeats, composed soundtracks for Rocko's Modern Life and Dexter (the most watched series on Showtime), and he continues to make music in a variety of formats, including the "country ambient" combo SUSS.
An early high point in his musical career came when his folk rock band ("a Crosby, Stills and Nash-type thing") won his high school's battle of the bands. A financial peak was reached during his first paid gig, as a cocktail pianist, where a patron at the Maitre D' Lounge once tipped him $100 to play the theme from "Midnight Cowboy" over and over again. 
Although he had determined that "music wasn't going to be an option" as he went through college as an American History major, he kept up performing with a friend in an Everly Brothers-influenced duo in a local Holiday Inn. Upon graduating, he was awarded a research grant that allowed him to go to Paris to interview American ex-pat jazz musicians — including Dexter Gordon, Mal Waldron and Steve Lacy.
It was there that he met Brion Gysin and William Burroughs, which led to his studying with the legendary iconoclast composer John Cage.
"Cage was an incredible life changer," Irwin recalls. "He was so kind, warm and generous. He had so much conviction." 
After the year in Paris, where he saw all the major new bands – Talking Heads, Blondie, Patti Smith – he had a new focus.
"All I wanted to do was go back to New York and play at CBGB's or Max's," he says. "The first show I went to when I got there was Suicide at CBGB's. … I can still hear it. It was mind-blowing, on another level.  I still don't think I've processed it."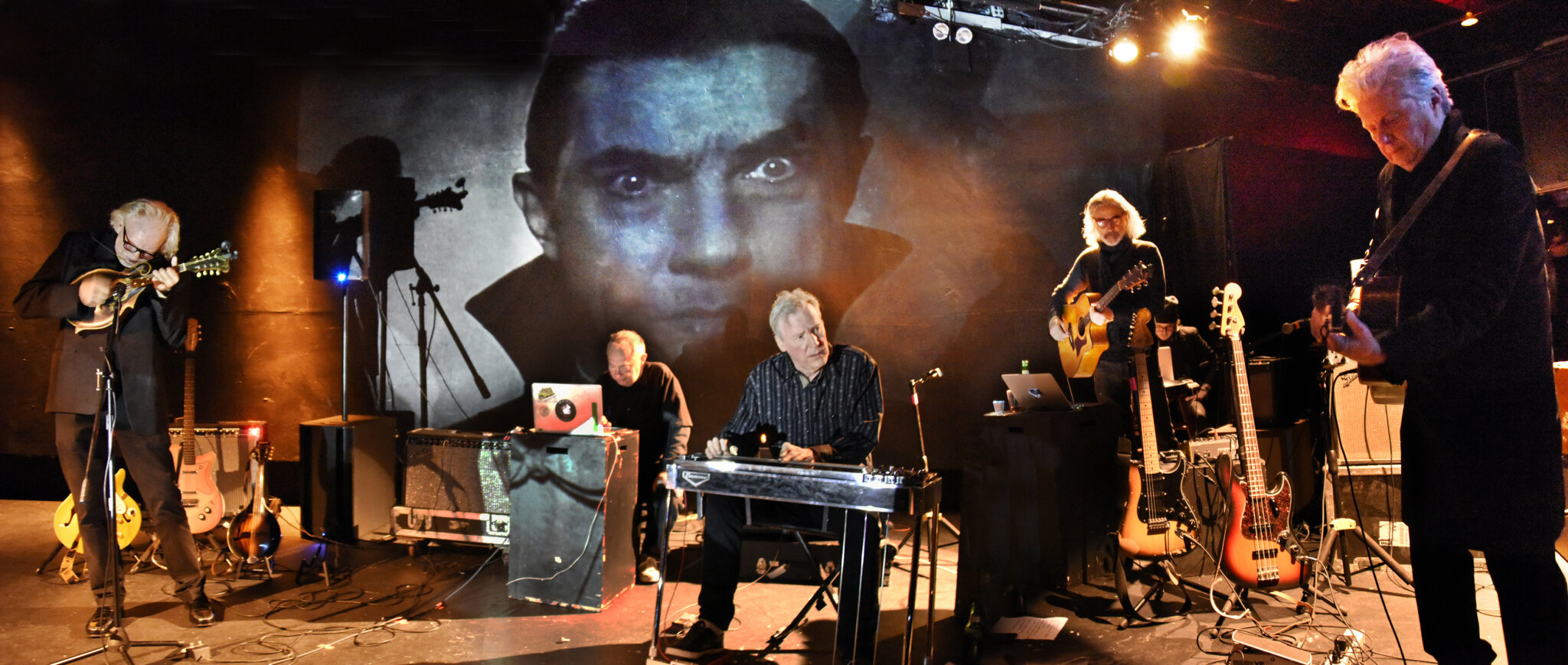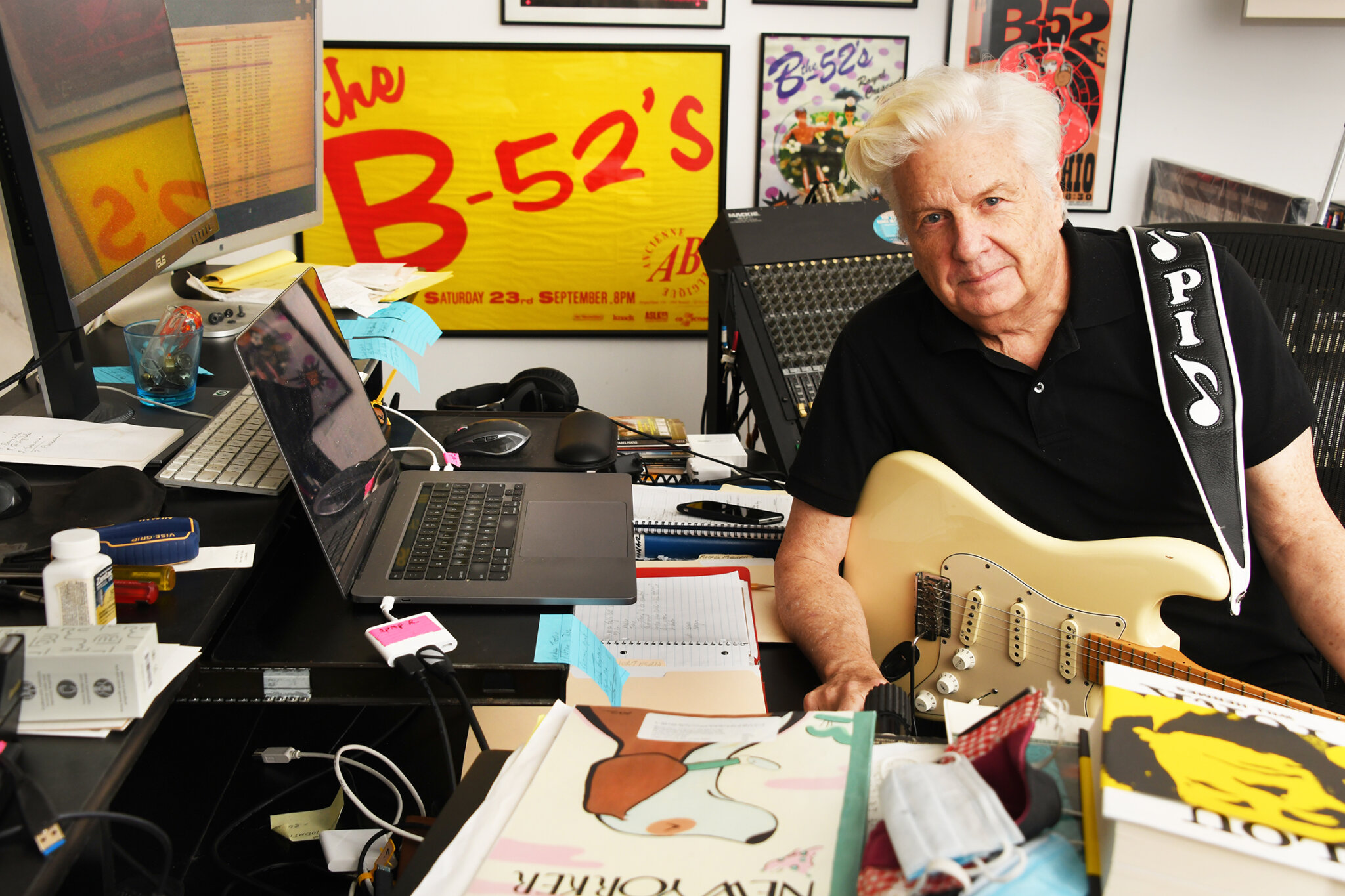 Irwin's first NYC band, the Foolish Virgins, played original tunes at Club 57 and Folk City before they "imploded." Around that time Irwin found a 3,000 sq. foot loft living space in Chelsea that George Scott of the Contortions happened to pass through.
That's how Irwin came to form 8-Eyed Spy with Scott and Lydia Lunch, playing gigs at the Mudd Club, Tier 3 and CB's at night while working at a lunch counter during the day. The arrangement only lasted about a year, but his next project, playing sax and keyboards in the Raybeats, stretched out over 4-5 years and two LPs (a third, produced by Phillip Glass, was recorded in 1982 but not released until 2020).
While Irwin absorbed the scene — noting that it was a time when painters were in rock bands, Glass played the Peppermint Lounge and Glenn Branca was "awe-inspiring" — he began to stretch out, writing music for choreographers and movies.
His longest stint came about when Kate Pierson of the B-52's offered him a three-week tour gig. 
"It started out very modestly," he recounts. "They had just finished 'Love Shack' and they did a video for MTV. We started the tour playing clubs and by the time we hit the west coast they were so big they had to move the show from the Roxy to the Greek."  
In the middle of the tour, Irwin got married, went on his honeymoon and then returned on tour; he ended up playing with the band for 18 years, an experience that he treasures.
"I never knew how much joy you could have. … There was so much goodwill.  A soccer stadium full of people in Chile where everyone is singing all the words. That band was just amazing. … I love those songs. We did things I could never have imagined," he continues. "We opened for the Rolling Stones and Paul McCartney."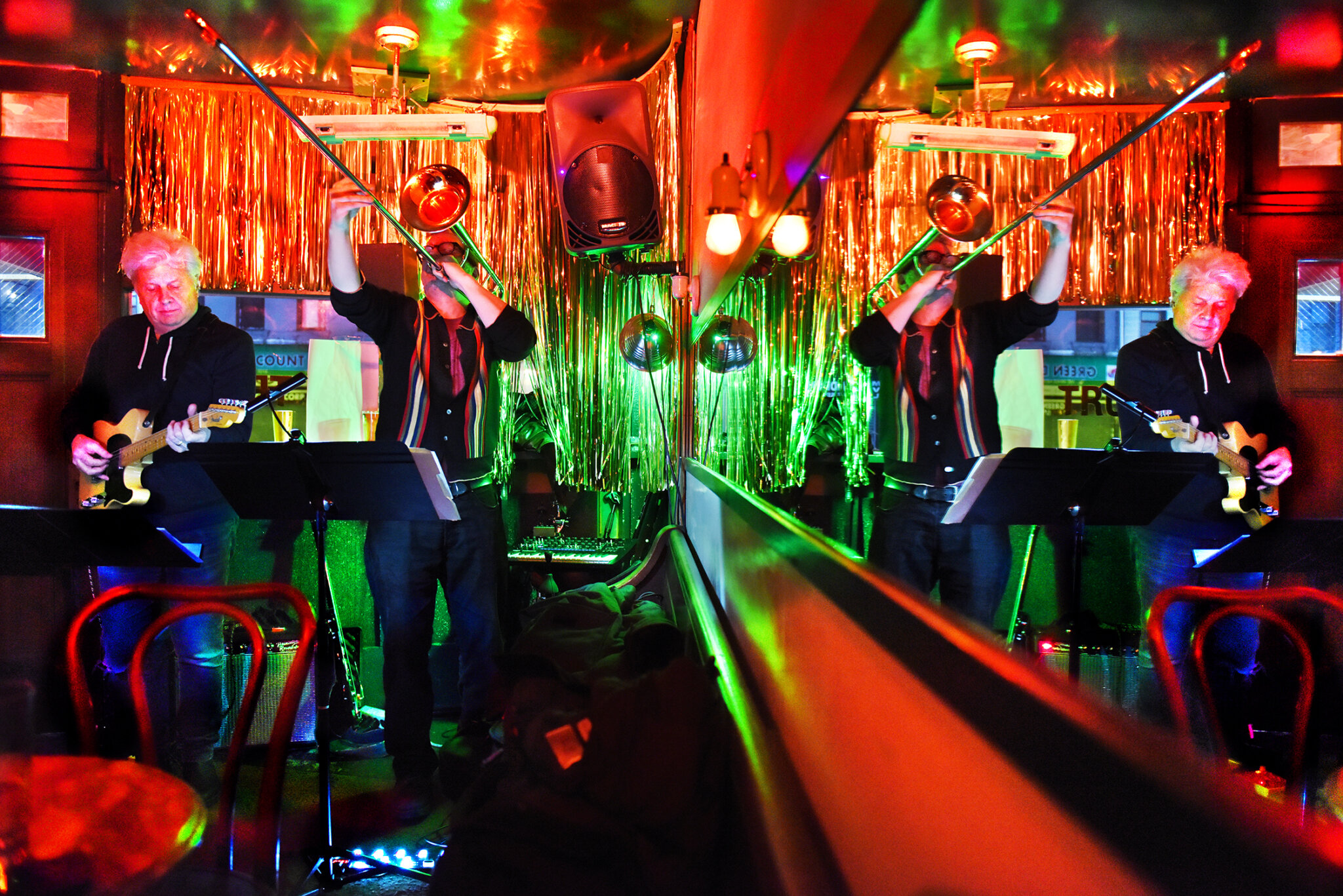 Nowadays, he's off the road, but no less busy.
In addition to teaching music composition at NYU and Brooklyn College, he continues to compose for film and documentaries as well as his two current bands SUSS and the PI Power Trio, both of which have upcoming gigs.
Past projects include music for guitar and trombone with J. Walter Hawkes and an as yet unreleased collaboration called Command V with Cynthia Sley of the Bush Tetras who comments that, "Pat is a truly versatile and creative soul ! He just loves to make music."
Another colleague, Ted Riederer, recorded Irwin for his "Never Records" project in 2020.
"I was already in awe of Pat's contributions to the downtown music scene," he relates, "but I've fallen completely in love with the music he is making today. He is a vital composer, but for his Never Records session at BAM he boldly performed a minimalist rendition of the National Anthem that was elegiac and haunting."
His two current bands are quite different and well worth seeing. The PI Power Trio explores mostly instrumental rock and roll — a mix of covers and originals — with occasional wordless vocals from the rhythm section of Sasha Dobson and Daria Grace.  SUSS is another story; the combo with Bob Holmes and Jonathan Gregg will appeal to fans of Ennio Morricone, Ry Cooder and Brian Eno with their atmospheric mix of string driven moods. 
"I love the energy of the PI Trio," Irwin notes. "I can't wait to record with them again. And SUSS has brand new music recorded, there are no titles yet. It sometimes surprises me when I hear that music … I'm so fortunate that I get to do new stuff. I live for this."
Look for the PI Power Trio on Dec. 1 at the Francis Kite Club, 40 Loisaida Ave., in the East Village, franciskiteclub.com. SUSS plays on Nov. 16 at White Eagle Hall in Jersey City whiteeaglehalljc.com
Pat Irwin is online at patirwin.com and on Instagram at @patirwin100percent; he can also be found on bandcamp.com